Setbacks Just Part Of The Story For Paralympic Shot Put Silver Medalist Hagan Landry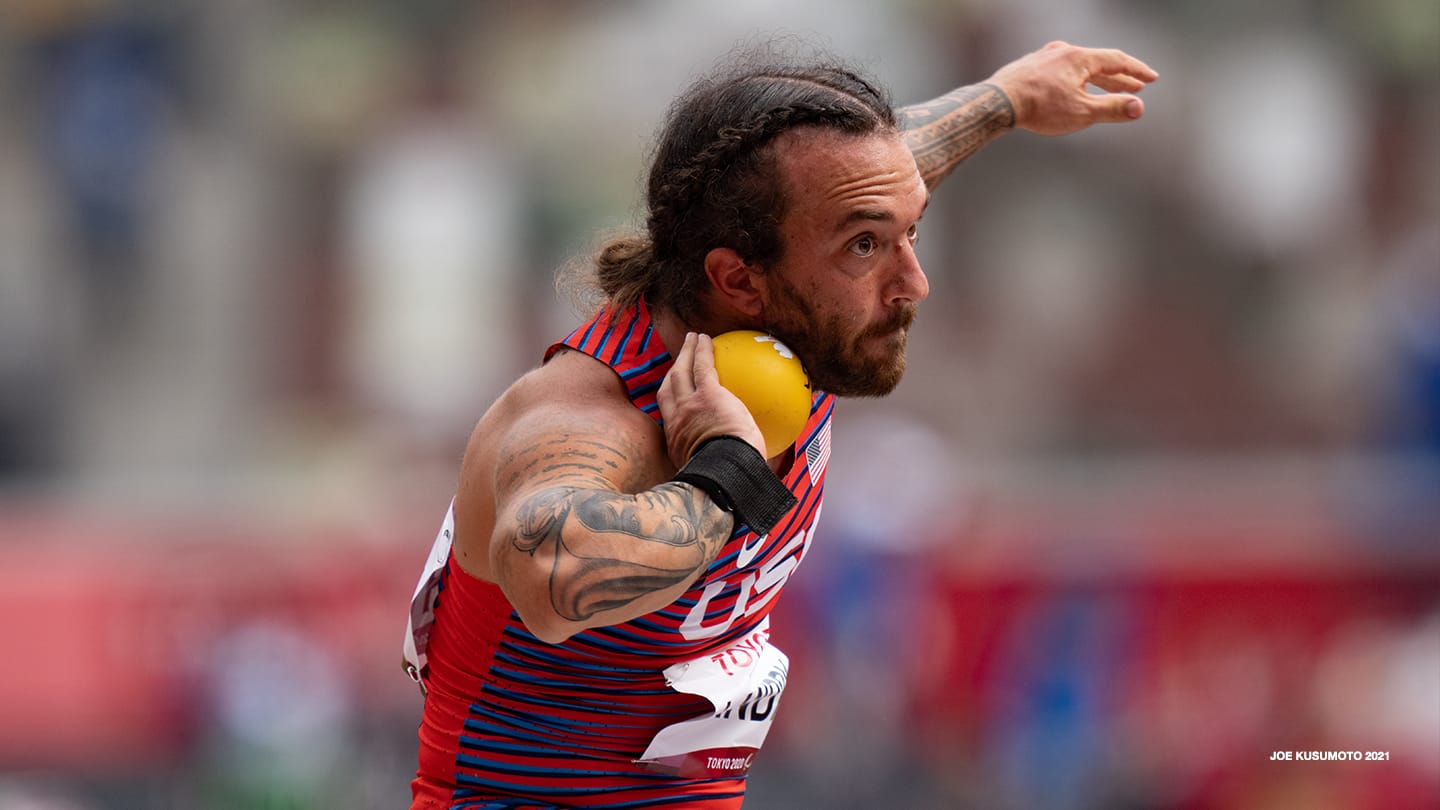 Hagan Landry competes in the men's shot put F41 final at the Paralympic Games Tokyo 2020 on Aug. 30, 2021 in Tokyo.
Sixteen years to the day after Hurricane Katrina slammed Louisiana, Hurricane Ida battered the home state of U.S. Paralympic shot putter Hagan Landry.

That day, the Delcambre, Louisiana, native was nearly 7,000 miles from home, competing at the Paralympic Games Tokyo 2020 in the most epic shot put F41 Paralympic final in history.

The previous Paralympic record was broken eight times by multiple athletes that night, as Landry broke the American record with a throw of 13.88 meters on his way to a silver medal behind Bobirjon Omonov of Uzbekistan.

"My feet still aren't on the ground. You don't come in here expecting to medal. You come in here expecting to perform," Landry said in Tokyo.

He was on "Cloud 10" following the event, calling it the "most euphoric moment" of his life and dedicating his medal to Louisiana.

"It means everything, especially with them going through what they're going through with this hurricane right now," he said. "I hope my people got to see it. That was for the state of Louisiana, and hopefully it brings a light in this time of dark.

"If you ask anybody from there, we are prideful," he continued. "That's Louisiana as a whole. There's nobody from there who's not proud to be from there."

Landry was born with achondroplasia dwarfism and grew up hunting and fishing on the state's southern coast. He had dreams of playing in the NFL but knew that at 4-foot-10 those dreams would not be a reality. He joined the Delcambre High School cross country team on a dare before going on to study human movement studies and train at Louisiana State University.

The 27-year-old began competing in Para track and field in 2013, motivated by the example of his father, a high school track and field athlete himself. Landry ultimately left LSU to train at the U.S. Olympic and Paralympic training site in Chula Vista, California. He wanted to be a javelin thrower, but his coach, Larry Judge, immediately turned him into a shot putter, believing he would excel better in that discipline due to his short, solid stature.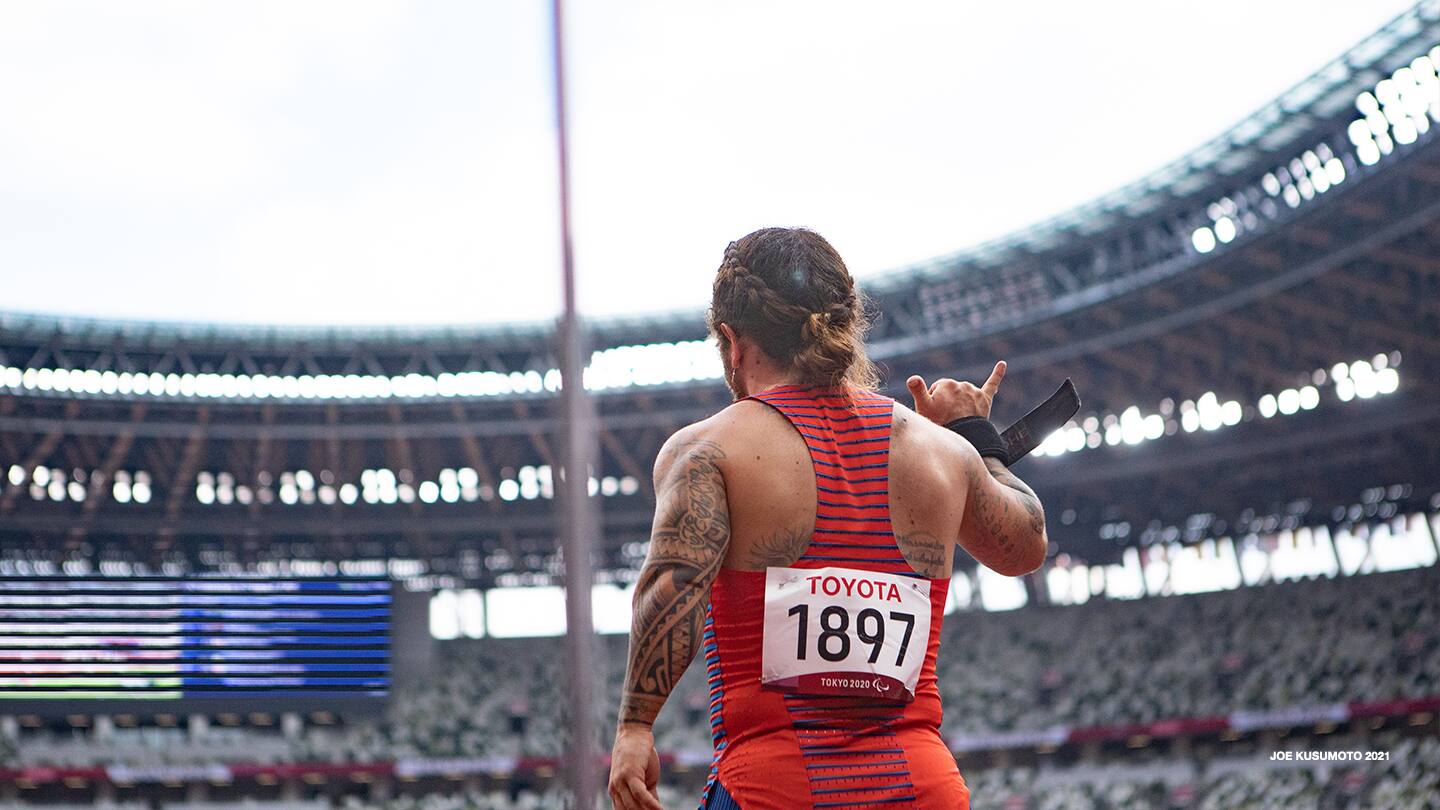 Hagan Landry reacts during the men's shot put F41 final at the Paralympic Games Tokyo 2020 on Aug. 30, 2021 in Tokyo.
"He killed my dream right there and started a new one," Landry said.

But that new dream required a lot of patience. Landry was devastated at first when he missed out on qualifying for the U.S. Paralympic Team in 2016 and then again missed out on qualifying for the U.S. world championship team in 2017.

In 2019, he finally broke through, finishing fourth at the world championships and earning gold at the Parapan American Games.

Two people were there for him throughout all the ups, and more importantly, the downs — his coach and his grandmother.

"When I didn't make the team, he was there with me and my family," Landry said of Judge. "He's a part of the reason I kept going. Every team I missed, he pushed me and motivated me."

And it was his grandmother who helped fund his way to competitions, and ultimately the Paralympic podium.

"In 2017, I finished second in the world, and I didn't make the world championship team," he recalled. "I was just defeated. I couldn't do it anymore. This was like my fifth team I missed out on. Why would I keep going? And she said, 'No, you're not stopping here. You're going to keep on going.' I couldn't come here and not win this medal for her. This is all for her."

Landry credits his mental fortitude that put him on the podium in Tokyo, comparing his third throw — when he set the American record — to that of a scene from the movie "Rocky."

He had flashbacks to everything and everyone who had gotten him there when he entered the ring.

Once he reached the circle, he told himself to calm down, and repeated the words his coach used to say to him: "Pressure's nothing but air. Breathe in."

Breathe in, he did, and a silver medal resulted.
Stuart Lieberman has covered Paralympic sports for 10 years, including for the International Paralympic Committee at the London 2012, Sochi 2014 and PyeongChang 2018 Games. He is a freelance contributor to TeamUSA.org on behalf of
Red Line Editorial, Inc.