World No. 1 Archer Brady Ellison Earns First World Cup Win Of Season In Lausanne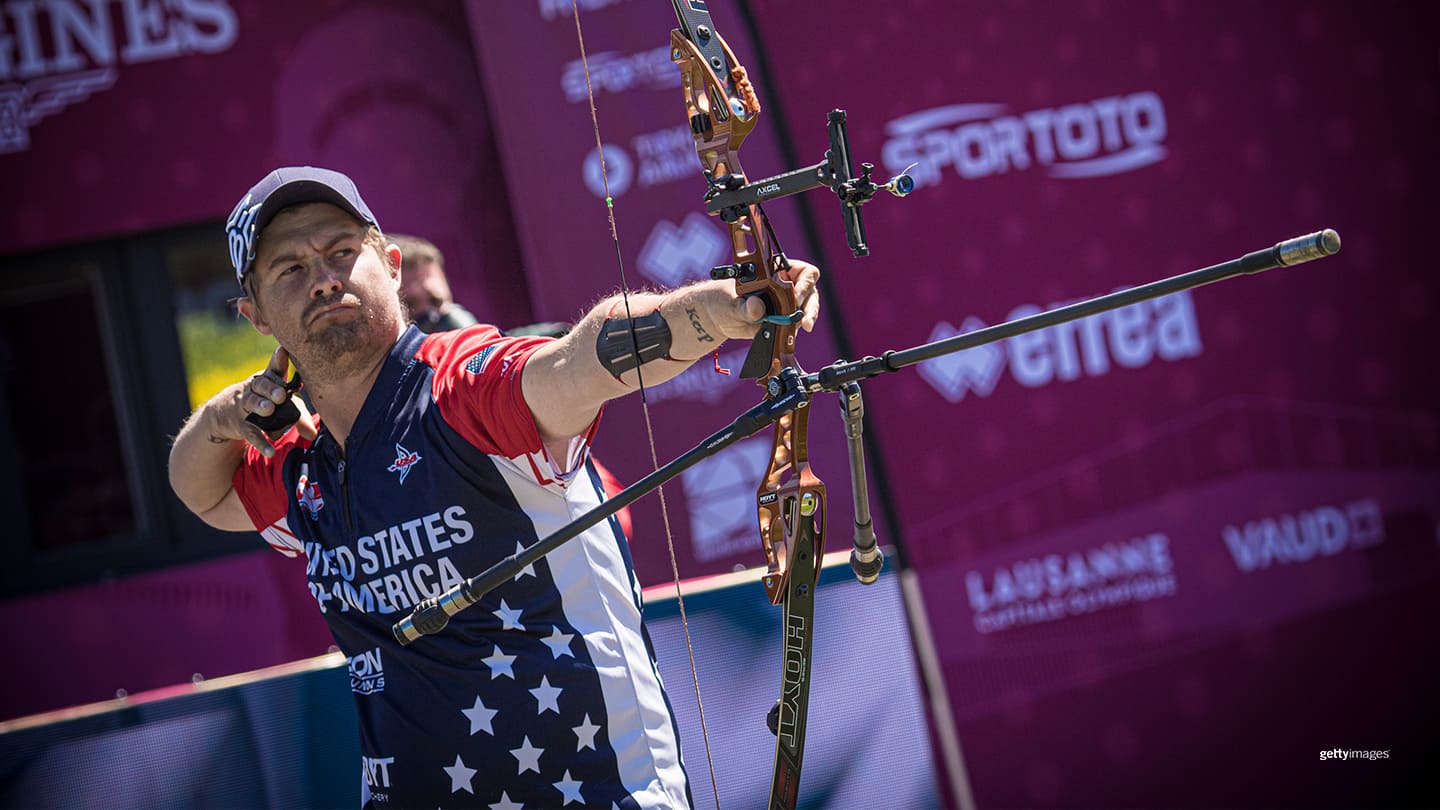 Brady Ellison during the Men's recurve finals during the Hyundai Archery World Cup 2021 on May 23, 2021 in Lausanne, Switzerland.
Coming off the best season of his life and then an unplanned, year-long break, three-time Olympic archer Brady Ellison was hoping for a good start to the 2021 season.

He didn't get it.

He was upset in the world cup opener in April, the top seed falling to the No. 32 seed in the first match of individual eliminations. He finished 17th overall.

The reigning world champion wasn't about to let the same thing happen this weekend in Lausanne, Switzerland.

Ellison not only made the men's recurve final but shot a perfect final set to earn the gold medal and secure his spot in the World Cup Final.

"I think I might get most improved for that," Ellison joked in a post-match interview with World Archery of his performance in Guatemala City versus Lausanne, the second stage of the world cup series. "It feels good. We've been out of competition for so long. Coming off my best season ever, to get another win and another World Cup Final, overall I'm pretty excited about it."

Ellison, 32, won his fifth World Cup Final title in 2019 in addition to the world championship. He's the top-ranked men's recurve archer in the world.

Sunday's final pitted him against Germany's Maximilian Weckmueller. Ellison took the first set but Weckmueller evened things up after the second. The duo matched with nines on the first shot and then 10s on the second. Ellison hit another 10 on the third shot and this time the German didn't respond in kind.

Ellison was perfect in the final set, hitting the last 10 when he needed for the win.

It was the perfect launch into Stage 3 of the U.S. Olympic Team Trials for Archery, which start on Thursday. Ellison has won two silver Olympic medals and one bronze but is seeking his first gold this summer in Tokyo.
Karen Price is a reporter from Pittsburgh who has covered Olympic and Paralympic sports for various publications. She is a freelance contributor to TeamUSA.org on behalf of
Red Line Editorial, Inc.