Olympic Ties, Memories Bind New U.S. Olympic Hockey Leadership Tandem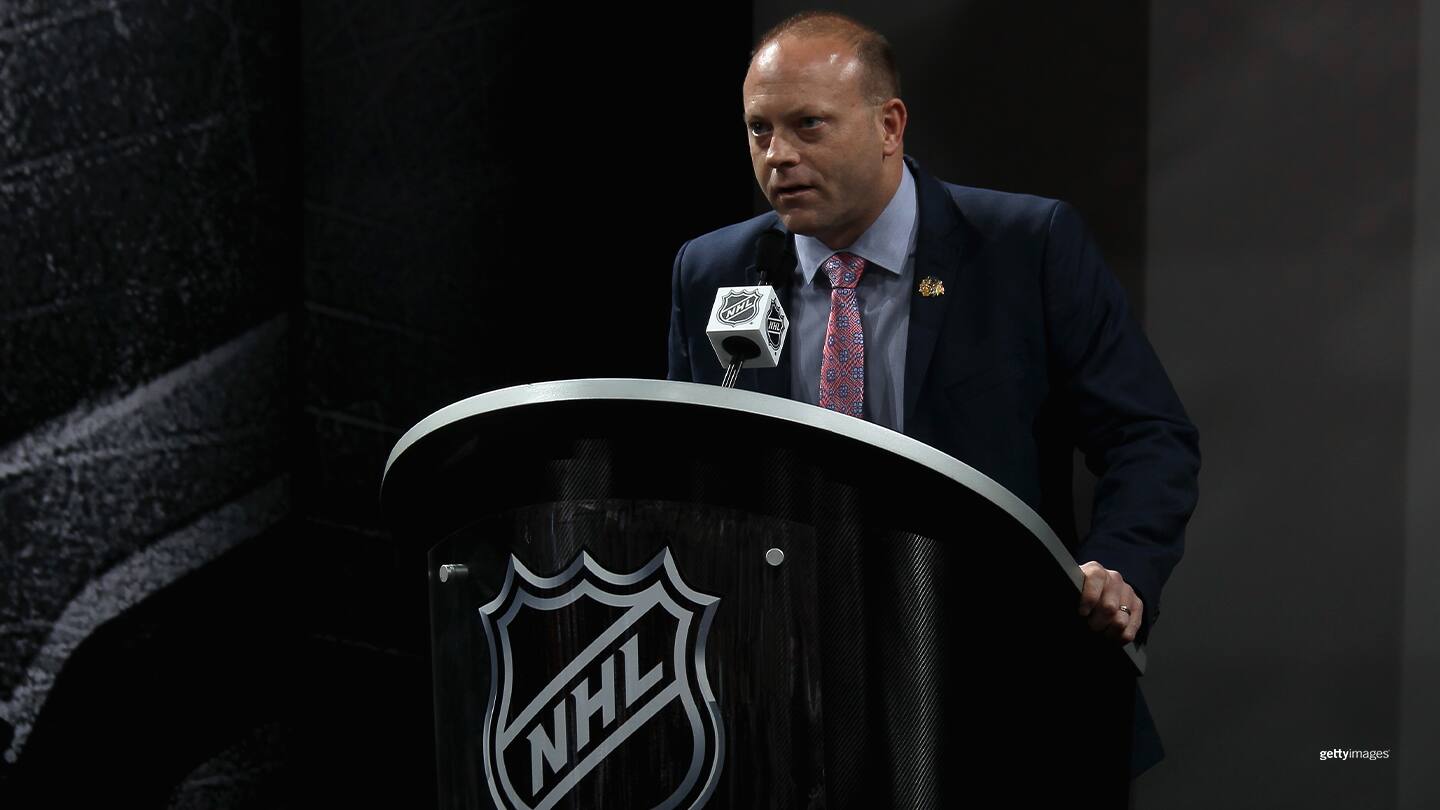 Stan Bowman of the Chicago Blackhawks speaks during the 2013 NHL Draft on June 30, 2013 in Newark, N.J.

Stan Bowman remembers being a 6-year-old boy sitting on his grandmother's lap watching the men's hockey competition at the Olympic Winter Games 1980.

Bill Guerin was a little older, at 9, but he also remembers watching the events unfold as the U.S. men beat the Soviet Union in the "Miracle on Ice" and went on to win the gold medal.

Now both will have a hand in forming the next chapter in the U.S. men's Olympic hockey story.

On Wednesday, USA Hockey named Bowman general manager and Guerin the assistant general manager of the 2022 men's Olympic team.

"I really didn't appreciate the significance of the victory until I was a lot older, but over time I've come to see the context of that team in 1980 and what it really meant for hockey development across the U.S.," said Bowman, the general manager of the Chicago Blackhawks who has served on the U.S. national team advisory board since 2012. "Here we are 40-odd years later and we've seen tremendous growth of the sport. That's something exciting for me to see and be a part of."

Guerin, the Hall of Fame forward who played 18 years in the NHL, was a part of three Olympic teams as a player in 1998, 2002 and 2006. He recalled then-New Jersey Devils General Manager Lou Lamoriello calling him when he was still at Boston College and asking what he'd do if he could play for the Devils immediately or wait and play in the Olympic Games, and telling his future boss that he'd wait and play in the Games.

"As a player it was always a huge honor to put on the USA jersey," said Guerin, who won the silver medal in 2002 and is currently GM of the Minnesota Wild. "I always took it very seriously and, like Stan, I'm a product of that 1980 generation. It was something that drove me. So in this capacity I'm honored to be representing USA Hockey again and I'm very excited about it."

Whether or not they will have the opportunity to fill the roster with NHL players remains to be seen. Although they are proceeding as if that were the case right now, and both the NHL and NHL Players Association have agreed to it, there still needs to be a signed agreement between those two entities, the International Ice Hockey Federation and the International Olympic Committee. NHL players did not compete in 2018. The U.S. men's team last medaled in 2010, winning silver.

Bowman did say that they will look to name a head coach that has NHL experience because there will be NHL players on the roster.

USA Hockey intends to announce the rosters for the Olympic men's, women's and sled hockey team on or around January 1, 2022.
Karen Price is a reporter from Pittsburgh who has covered Olympic and Paralympic sports for various publications. She is a freelance contributor to TeamUSA.org on behalf of
Red Line Editorial, Inc.