Top-Ranked Nyjah Huston, Heimana Reynolds Lead Inaugural 12-Member U.S. Olympic Skateboarding Team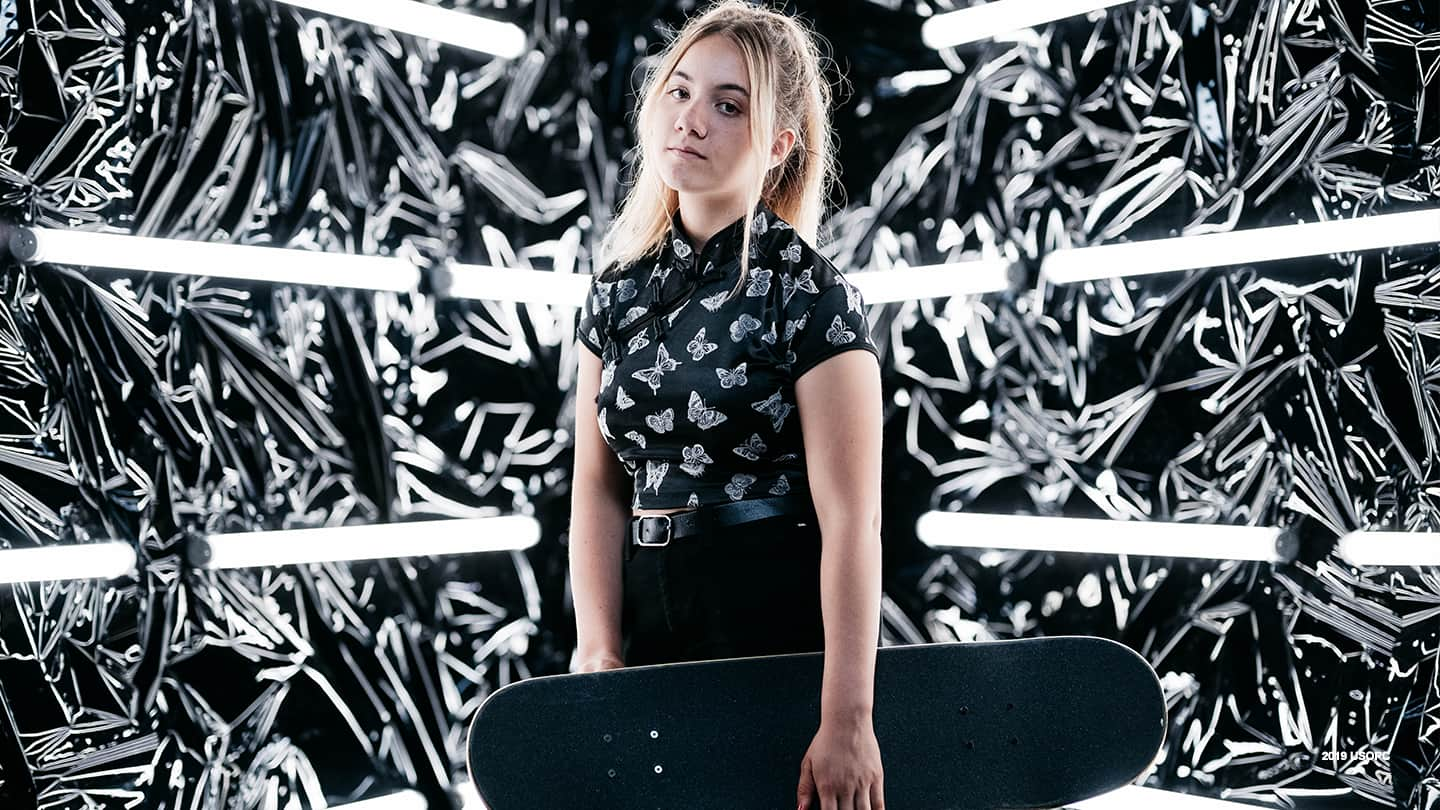 Brighton Zeuner poses for a photo at Team USA's media shoot on Nov. 21, 2019 in West Hollywood, Calif.
Nyjah Huston and Heimana Reynolds, the two top-ranked skateboarders in their respective disciplines, will be representing Team USA when the sport makes its Olympic debut next month in Tokyo.
Huston, a street skateboarder, and park skater Reynolds were among the six men and six women named to Team USA on Monday. The Olympic skateboarding competition will include events in street and park skateboarding, with 20 men and 20 women taking part in each. The U.S. earned the maximum three sports per event.
Huston is joined on the U.S. men's street team by No.7 Jake Ilardi and No. 8 Jagger Eaton, while No. 6 Mariah Duran, No. 12 Alexis Sablone and No. 19 Alana Smith will represent the U.S. women.
In park skateboarding, Reynolds leads No. 2 Cory Juneau and No. 5 Zion Wright on the U.S. men's team, while No. 8 Bryce Wettstein, No. 12 Brighton Zeuner and No. 13 Jordyn Barratt qualified for the women.
Huston, 26, is coming off a silver medal at the world championships in June and has long been considered an icon in street skateboarding. Already a four-time world champ, he also owns an X Games record 10 street gold medals and 16 overall medals (in addition to three other gold medals in other events). The Davis, California, native also has a huge following, including more than 4 million followers on Instagram.
Duran, of Albuquerque, New Mexico, was the top U.S. woman in seventh at the recent world championships, and the 24-year-old has two X Games gold medals in street skateboarding.
Reynolds, of Honolulu, was left off the initial inaugural USA Skateboard national team that was announced in March 2019, then went on to win that year's world title. Also the 2018 world silver medalist, Reynolds, 22, has been leading the charge for Tokyo ever since.
Among his top competition in Tokyo could be teammate Juneau, a 22-year-old from San Diego who won an Olympic qualifying event and finished second in another.
Wettstein, 16, leads a young women's park team, that includes a fellow teenager in Zeuner, who turns 17 just before Tokyo, while Barratt at 22 is the relative veteran. Wettstein, of Encinitas, California, is coming off a win at the final Olympic qualifying event.
Skateboarding in Tokyo will be held over four days, with men's street on July 25 and women's street the following day, then women's park on Aug. 4 followed by men's park the next day.
Chrös McDougall has covered the Olympic and Paralympic Movement for TeamUSA.org since 2009 on behalf of
Red Line Editorial, Inc
. He is based in Minneapolis-St. Paul.