Returning Olympians Adrienne Lyle, Steffen Peters Highlight U.S. Dressage Team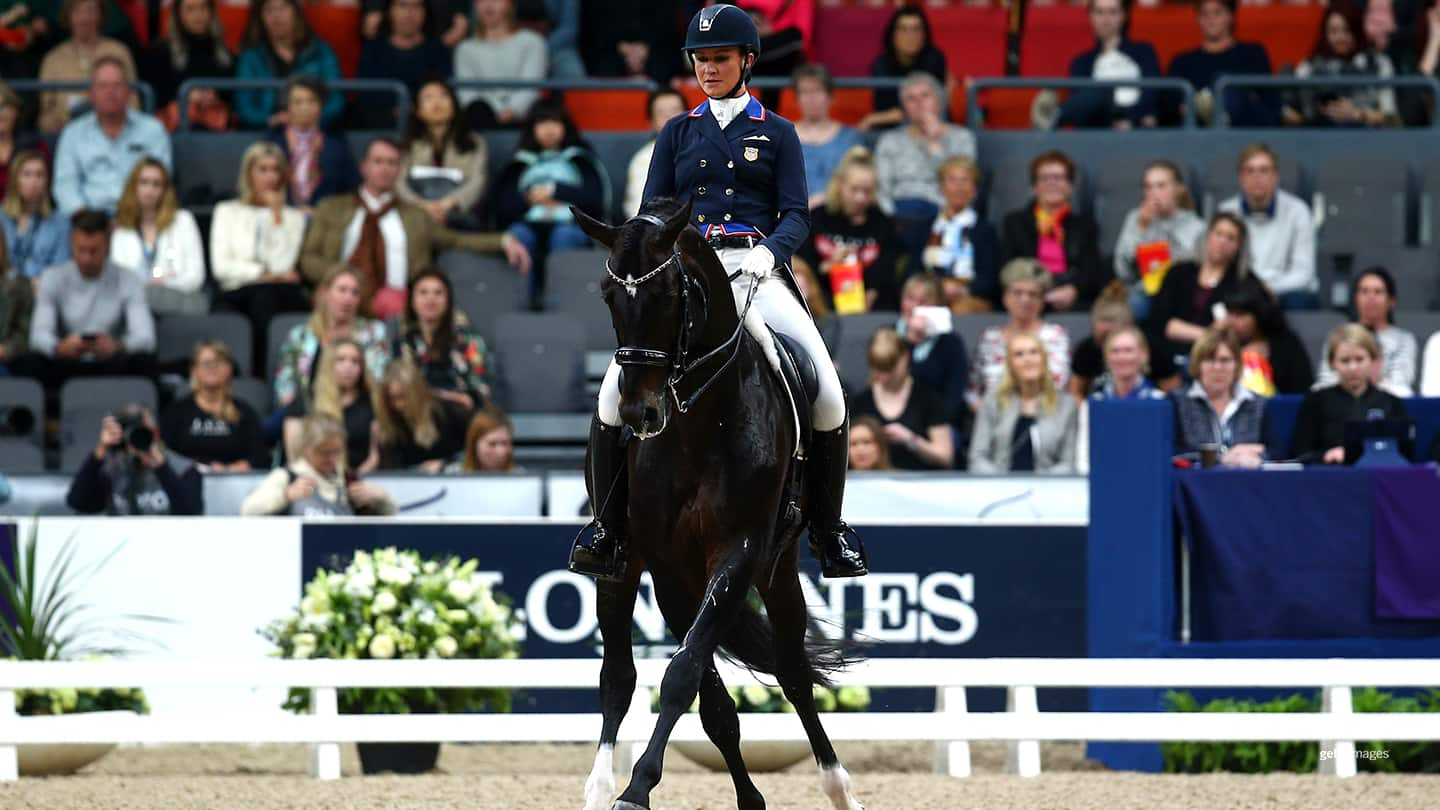 Adrienne Lyle rides Salvino during the Dressage Competition - Grand Prix Freestyle Final at the Longines FEI Jumping World Cup Final on April 6, 2019 in Gothenburg, Sweden.
Steffen Peters has an Olympic medal older than the horse he'll ride in dressage this summer at his fifth Olympic Games in Tokyo.

Peters, 56, and Suppenkasper, 13, form one of four athlete-and-horse combinations announced to the U.S. Olympic dressage team Thursday by US Equestrian. They'll join Olympian Adrienne Lyle and Salvino, Sabine Schut-Kery and Sanceo, along with Nick Wagman and Don John as the traveling reserve. They'll all be looking to get Team USA to the top of the Olympic dressage podium for the first time ever.

Lyle, 36, made her Olympic debut in 2012 aboard Wizard. She placed 37th competing in the individual event. With Salvino, a 14-year-old Hanoverian stallion, she competed at the 2018 World Equestrian Games and helped the U.S. win the team silver medal.

Peters is a native of Germany who moved to the U.S. in 1984 and became a citizen in 1992. He made his Olympic debut in 1996 aboard Udon, winning a bronze medal with the U.S. team. Peters has gone on to medal at three World Equestrian Games, most recently in 2018 aboard Suppenkasper. Peters won his second Olympic medal, a bronze, in Rio five years ago riding Legolas 92.

Schut-Kery, 52, also hails from Germany and came to the U.S. in 1998. She has been teamed with Sanceo since the 2015 Pan American Games when she won the gold medal on a team that included Peters. Schut-Kery and Sanceo were on the FEI Nations Cup-winning team in 2018.

Wagman, who will turn 48 during the Games, competed in the 2019 FEI Dressage Nations Cup in Geesteren, Netherlands, and also in France where the U.S. won bronze.

Additionally, two athlete-horse combinations were named as alternates: Olivia LaGoy-Weltz and Rassing's Lonoir along with Ben Ebeling and Illuster van de Kampert.
Todd Kortemeier is a sportswriter, editor and children's book author from Minneapolis. He is a contributor to TeamUSA.org on behalf of
Red Line Editorial, Inc.