News
Ryan Murphy
Regan Smith
Back on Track: Ryan Murphy and Regan Smith Qualify For Tokyo In the 100 Backstroke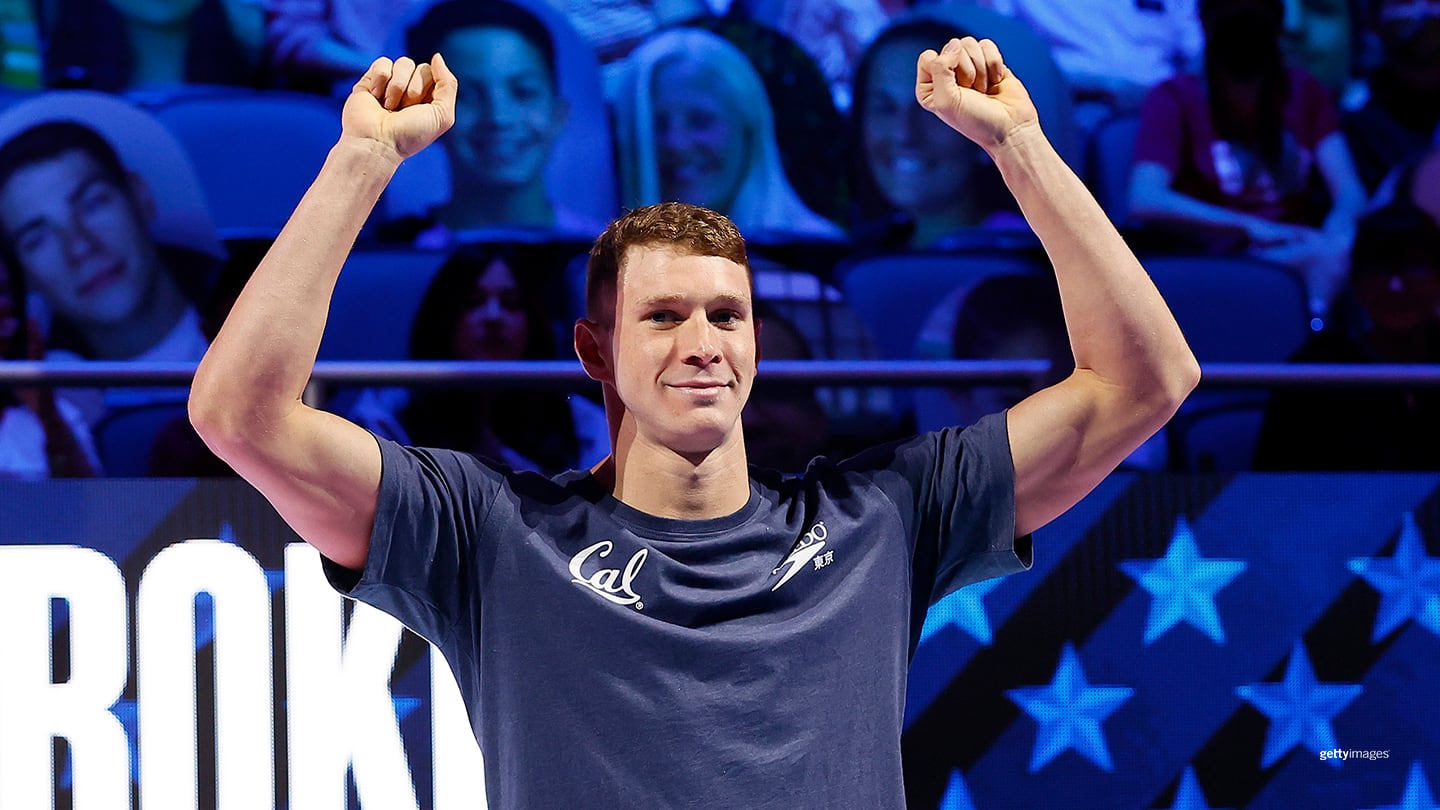 Ryan Murphy reacts during the Men's 100m backstroke medal ceremony at the 2021 U.S. Olympic Team Swimming Trials at CHI Health Center on June 15, 2021 in Omaha, Neb.
OMAHA, Neb. — They both came to the 100-meter backstroke final as the top seeds, one world record holder, the other who just ceded her world record to an Australian swimmer on the eve of trials.

At U.S. Olympic Team Trials — Swimming, reigning Olympic champion Ryan Murphy made clear that he's the top backstroker in the U.S. The 25-year-old pro made his second Olympic team by winning the men's 100-meter backstroke in 52.33, the fourth time in the world this year and just 0.07 of a second off his 2016 trials winning time.

"It's just really cool," he said. "So many people have a hand in the success, and it really means a lot to me to honor them with making another team."

In the women's 100 backstroke, Regan Smith, a 19-year-old from Minnesota, made her first Olympic team. On world record pace for the first 50, she faded in the second half, holding on to win in 58.35, a quarter second ahead of runner-up Rhyan White from the University of Alabama.

Smith's relief was palpable. She muttered, "Oh my god" over and over again in the pool and on the deck.

"I took that first 50 out a little too fast, so coming home, I was very stressed," she explained. "I was very aware of the girls next to me and how close this race was going to be. I honestly didn't think I was going to make it.

"So touching the wall was like a shock and so much relief and just so much happiness. It's very surreal. It still hasn't sunk in. But I'm just I'm very glad that that race is behind me now."

Neither Murphy's nor Regan's wins were givens. Both backstrokers have had their ups and downs in the past few years.


Since the Rio Games, where he set the world record in the 100 backstroke (51.97), Murphy's best world championship performance in the event was in 2017 when he won a bronze medal. In 2019, he led for the first 50 but then faded and finished fourth. He has not swum close to his world record time in five years.

So what happened?

After Rio, Murphy stepped back from swimming to finish his degree at the University of California-Berkeley. His goal was to graduate with a 3.5 GPA, and he was "hovering that line."

With the focus on academics, his swimming fell off. But motivated by his disappointing performance at the 2017 world championships, he refocused in the pool the next year, and it showed. He won the 100 and 200 back at 2018 Pan Pacs.

"I wanted to prove to myself that I was still good at swimming and that propelled me to a good year in 2018," he said.

After that, he changed coaches and also tried new ways of practicing—"some of those were good, some of those weren't good," he admitted. But for the past two years, Murphy has "been really dialed in trying to prepare for Tokyo."

It showed. His time of 52.22 in the semifinal was the third fastest this year.

Although Murphy prevailed against a deep field at trials — with guys like 2012 Olympic gold medalist Matt Grevers and reigning NCAA champion Shaine Casas in the 100 back final — Murphy will have his work cut out for him in Tokyo. World champions Evgeny Rylov from Russia, Xu Jiaya from China, and Mitch Larkin from Australia would no doubt like to break the U.S. men's Olympic backstroke winning streak — a streak that goes back to the 1996 Games.

"I can't control what those guys are doing," said Murphy. "So my goal over these next five weeks is just to give my coaches as much feedback as possible so that when I show up behind the blocks in Tokyo, I'm as ready to go as I can be. I think if we do that well, we'll be in a good spot."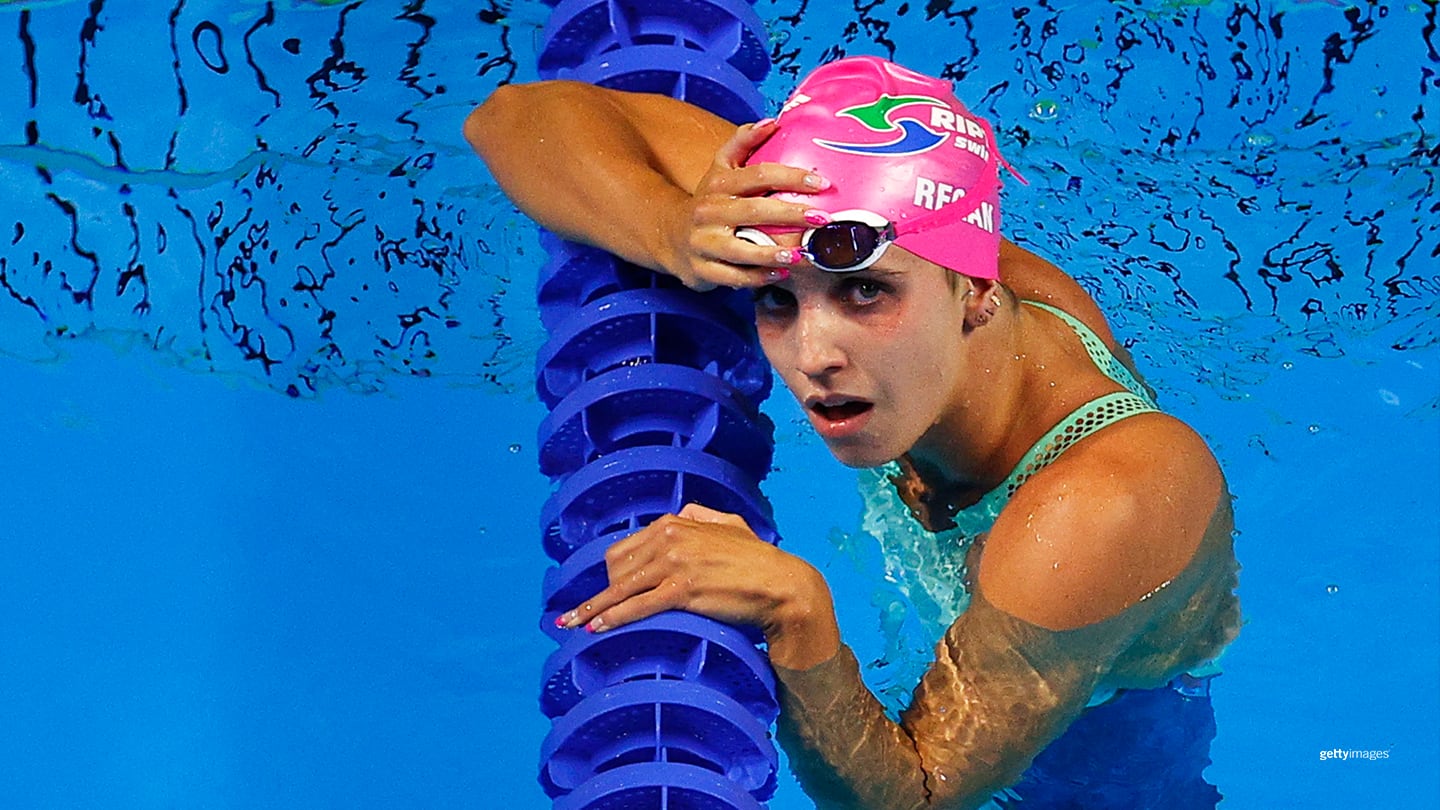 Smith has had struggles of her own, but just in the last year.


After bursting onto the scene at age 15 at the 2017 national championships — qualifying for the world championships in the 200 backstroke — Smith became a favorite to medal in Tokyo after she set two world records in backstroke at the 2019 world championships.


Not bad for a swimmer who once feared backstroke because she did not want to risk hitting her head on the wall — and for a swimmer from Minnesota, not exactly known as an aquatic hub (10,000 lakes aside).


Smith's trajectory was ever upward, and as the 2020 Olympic Games approached, she looked like a sure bet to not only make the U.S. team in at least three individual events (she's talented in butterfly as well) but to win Olympic medals.


Then the Covid-19 lockdown sent her into a tailspin. She put off attending Stanford for a year because of the pandemic and faced a year of hard training, with no meets to break up the grind. And backstroke is arguably the most physical stroke, with oxygen not the limiting factor as it is in the other strokes. Training was also far from normal, with pools closed across the state. Out of her normal routine, Smith started swimming backstroke more slowly. Expectations dragged her farther down.


"At the end of last summer, it felt horrible,'' Smith told the Minneapolis Star-Tribune right before trials. "So much was expected of me in backstroke, and I didn't want to be scared that people would judge me if I didn't perform how they expected. I felt like that for a long time.


"I needed to get out of that mentality. It was a very long and slow and painful process to get back to where I used to be. But I'm super pleased with how it feels now.''


She finally began regaining confidence in the past few months but had yet to swim close to her best times. Until trials.


In the semifinals, she swam a 57.92, the second fastest time in the world so far this year and fourth fastest all time.


But then her confidence seemed to wane for the 100 back final. With such a strong field, including 2016 Olympian Olivia Smoliga, 2019 Pan Am gold medalist Phoebe Bacon, and reigning NCAA champion Rhyan White, among the eight — Smith said, "it was tough getting up there." She had tunnel vision and was giving herself a positive pep talk as she walked to the blocks.


The adrenaline set her off on world record pace — a pace that she is not yet ready to hold. She faded in the final 50 but held on for the win.


"I'm just excited to kind of have some of the pressure off my back," Smith admitted, still looking a bit stunned an hour after the race.


Smith has two more races at trials — the 200 backstroke and 200 butterfly (while her backstroke went, well, backwards last year her butterfly improved) — and she is looking forward to enjoying those events now that she is officially an Olympian, and for the first time, not the youngest on the national team.


Looming ahead is Kaylee McKeown's new world record, 57.45, set yesterday at Australia's Olympic trials — 0.12 seconds faster than Smith's previous world record.


Smith knows McKeown and is happy for her Australian rival. The new world record has also inspired Smith.


"I've had a tough year, I've had my fair share of bad swims this year and seeing her do so amazing over this whole pandemic has been extremely inspiring," said Smith. "It's motivating me to put my head down now that I've made it and now that I can compete with her head to head, it's making me really excited."
An award-winning freelance writer based in Vermont, Peggy Shinn has covered five Olympic Games. She has contributed to TeamUSA.org since its inception in 2008.