Inside The Numbers: A Look At Some Of The Defining Figures In Para-Swimming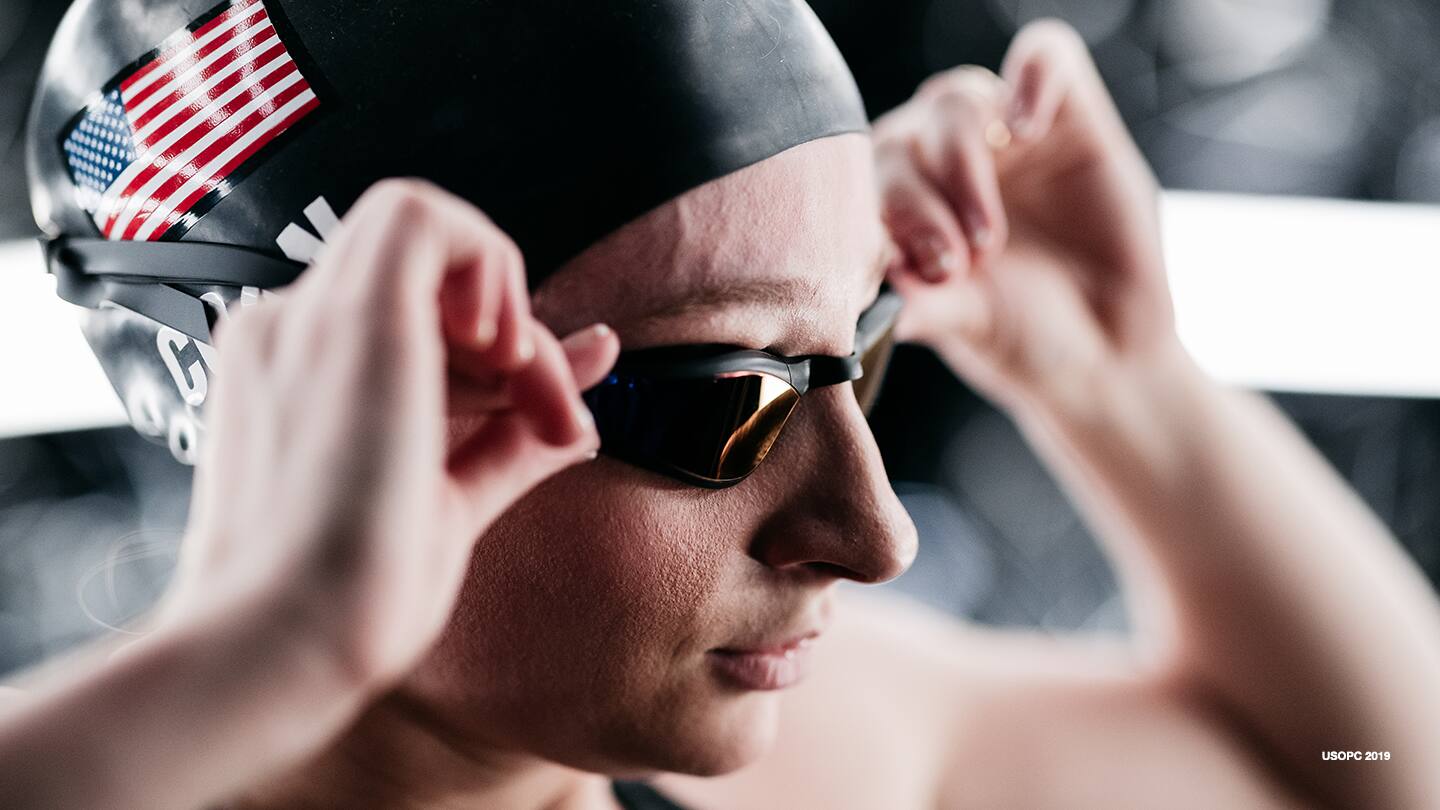 McKenzie Coan poses for a portrait during the Team USA Tokyo 2020 Olympics shoot on Nov. 21, 2019 in West Hollywood, Calif.
Inside the Numbers presented by DeVry is a series that gives fans a peek at the numbers behind what it takes to qualify for Team USA and other incredible facts about Team USA sports.
The U.S. is already one of the world's most decorated countries when it comes to Para swimming, and a new generation of athletes will look to add to that legacy when the Paralympic Games kick off in a little over two months in Tokyo.

First, though, they'll be in Minneapolis for the U.S. Paralympic Team Trials June 17-20.

Take a deeper look into the figures behind the swimmers and the sport as we get ready to learn who will represent the U.S. in Tokyo beginning Aug. 24.

3
There are three class prefixes used to denote swimming strokes. S is for freestyle, butterfly and backstroke, while SB is for breaststroke and SM is for individual medley. The letters are followed by numbers that represent the 10 different classifications athletes fall under according to their functional ability. Lower numbers indicate more severe impairments, while higher numbers signal those that are less severe.

23
Jessica Long has competed in four Paralympic Games beginning when she was just 12 years old. Her first international competition was at the Paralympics in Athens in 2004 and she was the youngest member of the team. Over the course of her Paralympic career she's totaled 23 medals including 13 gold in events including the 100- and 400-meter freestyle, 100-meter breaststroke, 100-meter butterfly and 200-meter individual medley. She's the second-most decorated Paralympian in U.S. history.

37
The United States finished fourth in the overall medal table in swimming at the Paralympics in Rio in 2016, behind China, Ukraine and Great Britain. Team USA won 14 gold, 14 silver and nine bronze medals.

55
The all-time leader in Paralympic swimming medals is American Trischa Zorn, who racked up a staggering 41 gold, nine silver and five bronze medals competing between 1980 and 2004.
53

The U.S. named 33 women and 20 men — including 19 Paralympians and nine reigning world champions — to its 2020 national team roster back at the end of January 2020. Of those, Long, McKenzie Coan and Becca Meyers combined for 15 medals at the 2019 world championships. Of course, back then everyone thought at least a good percentage of those 53 athletes would be making a trip to Tokyo before the year was over.

146

There will be a total of 76 men's, 67 women's and three mixed relay events at the Paralympics this summer, six fewer than in Rio in 2016 but still making swimming the second-biggest sport behind athletics. A total of 620 athletes are expected to compete.

1960

Swimming was included in the first Paralympic Games in 1960 in Rome, where swimmers with spinal cord injuries competed in the 25- and 50-meter backstroke, breaststroke and "crawl." A total of 77 swimmers from 15 countries took part.

1976

For the first time ever, amputees and athletes with visual impairments were allowed to compete in the swimming at the Paralympics. Medal events jumped from 56 in 1972 to 146.

689

Overall, the U.S. leads all countries in Paralympic swimming medals with a total of 268 gold, 205 silver and 216 bronze medals. Great Britain is in second place with 681 medals.

660,000

According to Olympic & Paralympic specifications the swimming pool used in the Games measures 50 meters long by 25 meters wide by two meters deep. It takes about 660,000 gallons of water to fill.
Karen Price is a reporter from Pittsburgh who has covered Olympic and Paralympic sports for various publications. She is a freelance contributor to
TeamUSA.org
on behalf of
Red Line Editorial, Inc.