Taking Life Lessons From His Late Uncle, Luke Muller Finds Positivity In Games Postponement And Uncertainty Amidst The Pandemic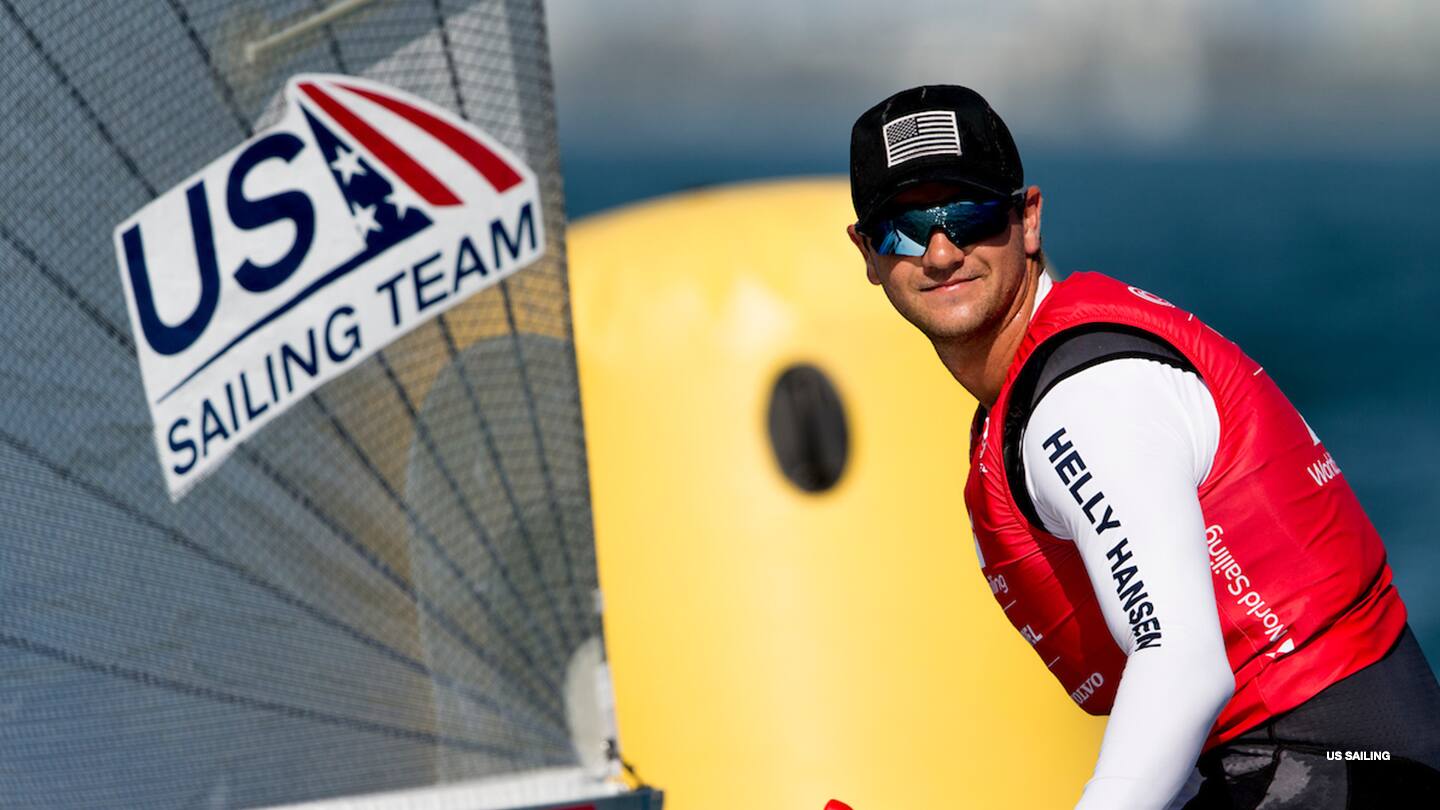 Luke Muller will represent Team USA in men's Finn at the Olympic Games Tokyo 2020.
What's Your Why presented by DeVry highlights athlete's individual motivations that drive them to pursue greatness on their journey to achieve their Olympic & Paralympic dreams.
I had not yet been selected to the U.S. Olympic Team when I heard the news the Tokyo Games would not be happening in 2020 as planned. I was in the middle of a three event trials process and both the Olympics and third trial event had been postponed.

At the time, my girlfriend and I were out of work, and my focus on my Olympic aspirations quickly shifted to family and financial stability. Those first few weeks following the postponement, I didn't know if I would compete ever again.

Thankfully, after weeks of diligence and humility, I found work and the support of a team. With work I found purpose and something to distract me from the anxiety inducing news cycle. I stayed fit and didn't give up on sailing, but at the same time, I was unworried about what would come next.

A few weeks later, my girlfriend also found employment and we felt grateful to land on our feet albeit on shaky ground. My job was a short-term gig and as the smoke of the early pandemic began to clear my coach and training partner started talking about summer training opportunities.

So, I packed my bags and prepared to be on the water again.

At the time there were rumors of a one-year delay, but it was unclear if the Games would go on. My motivation in those early training camps came solely from the love of the sport and the love of my craft. I was learning new things and refining my skills for the sake of the process itself rather than for an unknown lofty outcome. My time horizon was day-by-day rather than event to event.

Just as before, I was consumed by the work and found peace on the water.

Months later, when plans of a Olympic Games in 2021 came into focus, I saw an opportunity that wasn't there before.

Prior to the pandemic, I was a "middle of the pack" sailor. Up to that point, I had won a few national championships, been top ten at large international events, and won a couple of World Cup medals, but my best finish at a World Championships was 17th. I was pretty average.

I believed I could medal in 2020, but it would have been a stretch. The year delay was a gift. I was given hundreds of extra hours on the water. An opportunity that could not go to waste. My Uncle Mark taught me to make the most of what I had, and when he passed this December, those vital lessons came more sharply into focus.

My Uncle Mark was a star high school swimmer when he was involved in a life-altering car crash. He survived; but was paralyzed below the collar and spent the rest of his life either in a bed or a motorized wheelchair. Instead of giving up, he did everything he could to regain some mobility in his upper limbs and connect with everyone around him. My uncle did his best to see the opportunity and the positive in every day. He took the time to ask people how they were and about the people they loved and the dreams they had. I saw him do this not only with our family but with everyone he met, whether a nurse checking in during the countless holidays we spent in hospital rooms or a person working a theme park line on a family trip to Orlando.

Despite his fate, my uncle felt blessed with the life he had and took all the hard battles in stride. Up until the end, when he was sick or in pain, he would always say something like, "Oh it's not too bad" or "It'll pass."

I will likely never know what it's like to be in his shoes, but his resilience and perseverance has always been an inspiration to me in my own pursuits and times of struggle or pain. His passing gave me clarity of the life I was blessed with and the opportunities I have been given.

This extra year has given me gratitude; for the countless hours of training and development. It has given me clarity; that I have been given the chance of a lifetime. It has given me purpose; to show the world that I don't only succeed when things go well, but also when the going gets tough.

I encourage everyone, no matter who you are or how wild your dreams are, to focus your energy on the people you love, the goals you've set for yourself, and the opportunities you have in your life. It may be hard to see, but some of the hardest times can give us a chance to rise above the noise and become the best versions of ourselves.