Pedro Pascual Thanks Those Who've Supported Him Throughout His Sailing Career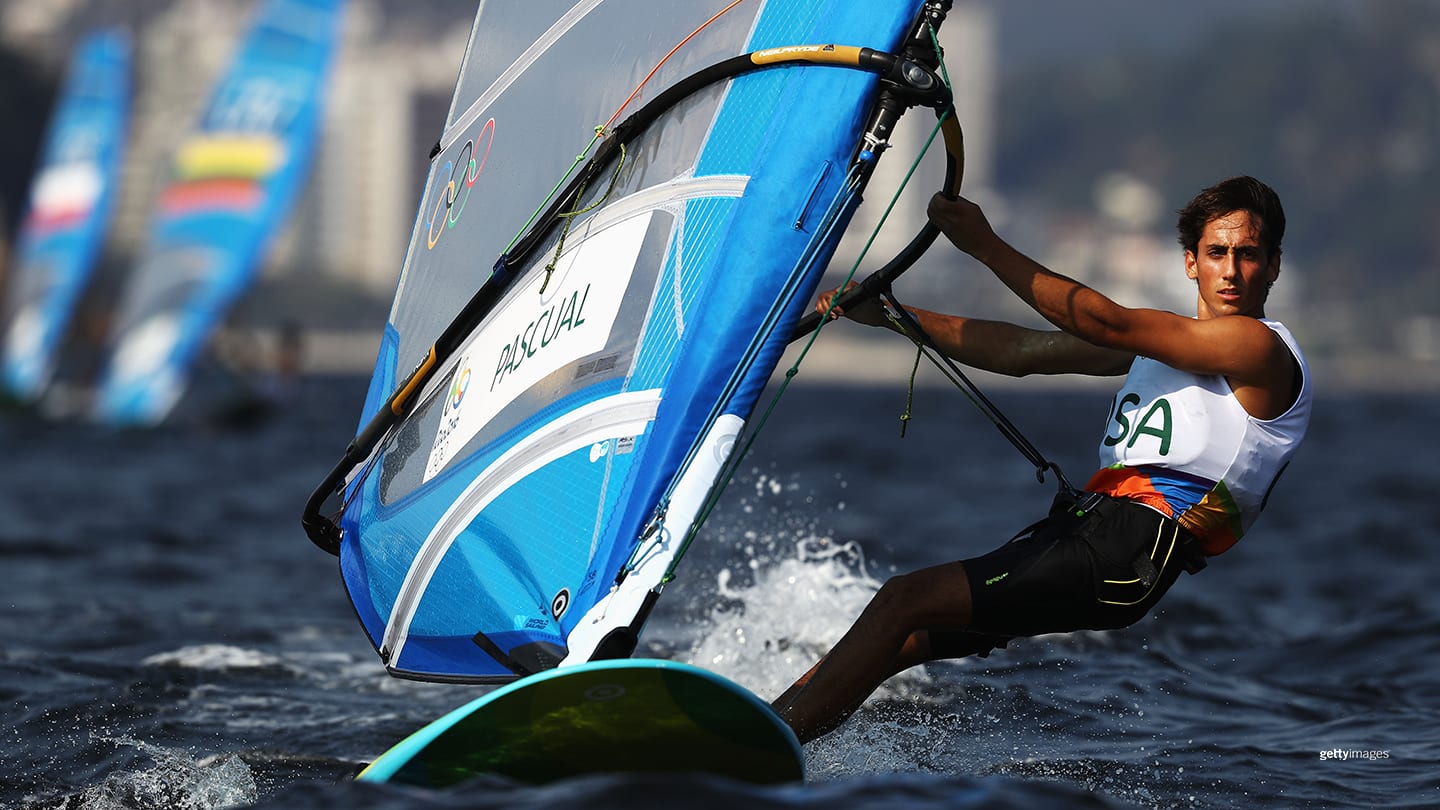 Pedro Pascual competing in the men's RS:X class at the Olympic Games Rio 2016 on Aug. 9, 2016 in Rio de Janeiro.
There are some people in my life that have been crucial to me during my Olympic Games Tokyo 2020 campaign and throughout my life as an athlete due to their constant patience, comprehension and support.

The first person I would like to thank is my grandfather. He has been my No. 1 fan since I started sailing, and he has been supporting me through every stage of my life. He has been there throughout the entire Tokyo campaign making sure that I feel loved and supported at all times.

The second person I would like to thank is my dad. My dad was a windsurfer when he was young, and he knows what it is to be an athlete. He was at the pre-Olympic level when his dad (my grandfather) made him quit the sport and focus on his studies. It is because of this situation that my dad sees me as a reflection of him, and he goes far and beyond to make sure that I get as far as I can as an athlete. He supports (and funds) most of my adventures as a windsurfer, whether it is getting new equipment or getting to different countries to compete. His constant support is very important to me, which is why I always try my best to make him proud.

I would also like to thank my mom for always being there supporting me, and making sure that I have everything I need to succeed. I want to thank her for supporting me in all my goals, no matter how hard, crazy or unachievable they may be and for making me believe that I am capable of achieving them.
Even though he won't ever read this or understand it, I want to thank my little brother, who has a rare genetic disorder, for constantly reminding me what truly is important in life, and forget about things that, at the end of the day, are not relevant. I would also like to thank my sister for helping me manage all the things that I have to do in my life, whether it is related to windsurfing, my academic or personal life. She has been helping me while simultaneously studying her engineering degree, and I want her to know that her constant help and support really means a lot to me.

I would also like to thank my coach Jaime for never complaining about anything and for constantly adapting to my life and schedule, even if it means missing out on his vacation or training me after his full day at work. His constant patience and knowledge has helped me evolve not only as a human but as an athlete, and I will always appreciate all the effort he has put to help me reach all my goals.

I finally would like to thank all my friends for always being there for me, even when I am not there for them. I have missed a lot of important events due to training and competitions, but they have always supported me no matter what. They have always understood when I am tired and not expressive, or when I am frustrated with my performance and am not in the best mood, and that really means a lot to me.

To everyone else in my life, thank you. Thank you for your constant support and motivation.

Best,
Pedro