Steele Johnson's Advice For Goal Setting In 2021: Dream Big, Create A Roadmap, Love The Process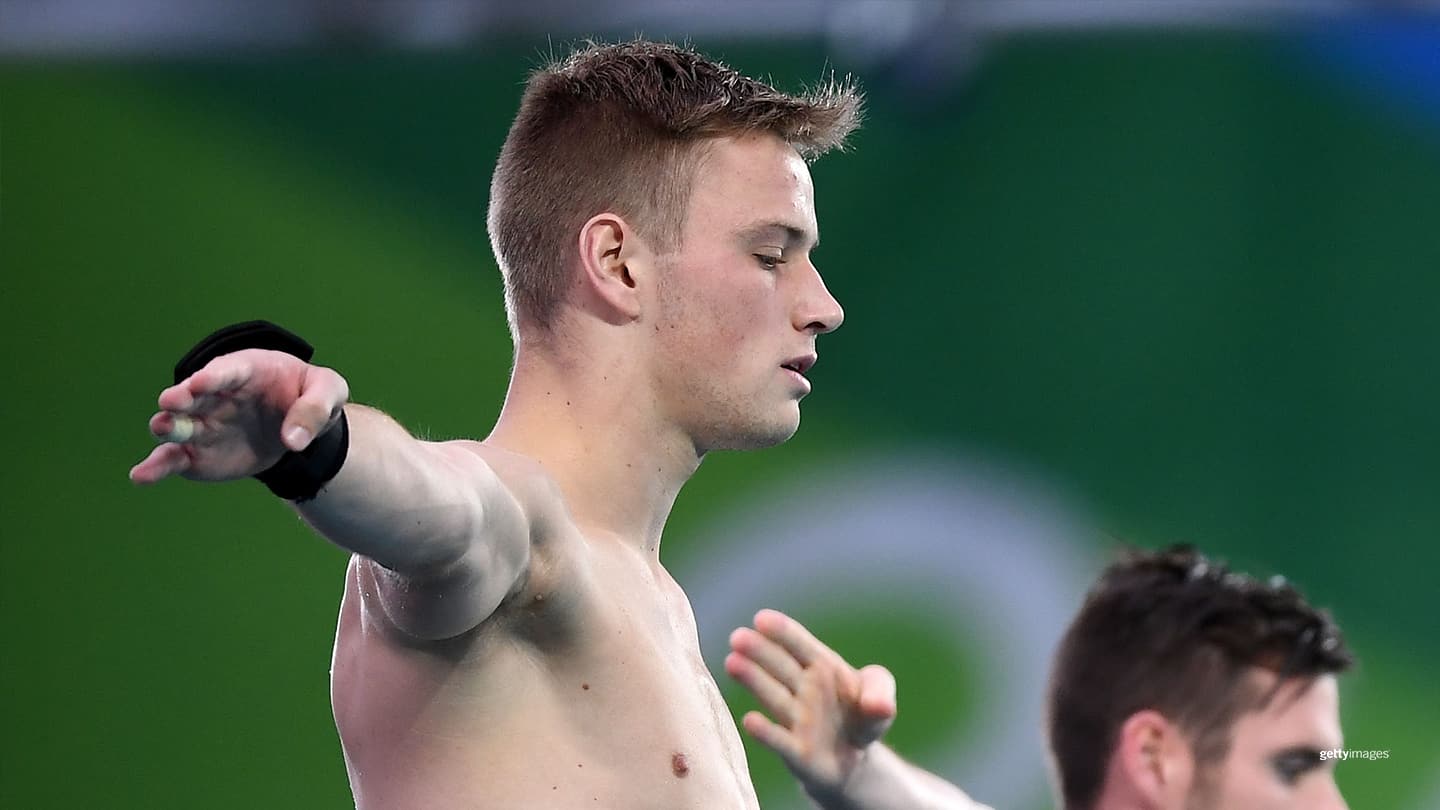 Steele Johnson competes in the Men's Diving Synchronized 10m Platform Final on Day 3 of the Rio 2016 Olympic Games at Maria Lenk Aquatics Centre on Aug. 8, 2016 in Rio de Janeiro, Brazil.
At the start of the year, everyone will be setting their New Year's resolutions for 2021. The same goes for Olympic and Paralympic athletes! Even though we are entering a new year, my goals for 2021 closely match my goals for 2020.


Due to COVID-19, the Olympic Games Tokyo 2020 were postponed to 2021. This was a difficult thing for athletes around the world as we had to learn to adjust our goals, but having this extra time has allowed for me to work towards my personal goals.


Just because my goals did not change, doesn't mean that my process of achieving those goals will be the same. 2020 brought a lot of adjustment that I believe helped me learn how to maintain focus in the midst of adversity.


As we dive into my process of goal setting, know that a lot of what I have learned about goal setting has been developed by the adversity of the uncertain. It is important to have a plan of action, but it is even more important to hold that plan with an open hand.


Champions are formed by how they deal with and overcome adversity, and I believe that all of the adversity in 2020 has opened the door for champions to emerge in 2021.

Start BIG

When I want to create goals for myself, I always start out with the end goal in mind. For the year 2021, I have a big goal of becoming an Olympic Champion.


It seems like a crazy goal to put first on the list, but it is goals like this that pave the way for the rest of my goals throughout the year. If I want to become an Olympic Champion, I can't just go out and make that happen. I need to do a lot of small things along the way that will all build up to me achieving my biggest goal.


Before I can become an Olympic Champion, I need to qualify for the Olympic final. Before that, I need to qualify for the Olympics. Before that, I need to qualify a spot in my specific event for Team USA.

Are you starting to see the progression? Every big goal has dozens of small goals that need to be accomplished first. If I don't always have the big goal in mind, I could easily lose sight of why I need to work hard when nobody is watching.

Create a Roadmap

Now that we have our big goal set in place, the next step is to work backwards from that big goal. As you work backwards from that big goal, I find it helpful to be as detailed as possible.


Like I shared in the previous section, every major goal has a lot of smaller goals in front of it. It's important to know the big goal, but it's even more important to know all of the things you need to accomplish to get to your big goal. That's where the roadmap comes into play.


I want to show you an abbreviated version of my roadmap to give you an idea of how simple this roadmap can be. It doesn't have to be fancy, elaborate or even interesting. It simply needs to be a list of things that you need to do or accomplish to make progress towards your big goal.


I start with the big goal at the top, and work all the way down to the starting line:


Become an Olympic Champion
Qualify for the Olympic finals
Win Olympic Trials
Get a podium finish at the Olympic Test Event
Win the Olympic Test Event Qualifier
As you can see, to achieve my big goal I have to achieve many other goals along the way. These are all big goals by themselves, but this just goes to show that the process is what makes or breaks the success story.
Process Goals
The big goal is important so that you know where you want to go. Creating a roadmap to achieving your big goal is what will point you in the right direction. But before you can make steps towards completing your roadmap, you now need to know what to do to progress through that roadmap.
The process is everything. This is the hardest part about goal setting. It is so much fun writing down "Become an Olympic Champion" in my journal, but to actually achieve that goal takes a lot of time, dedication, diligence and perseverance.
As you journey through your sport, there will be literal blood, sweat and tears. Those who are willing to push through the blood, sweat and tears are the ones who will achieve great things in their sport.
Process goals are the hardest. For diving, it looks like a lot of core workouts, stretching, basic dives and competitive dives. It looks like hours spent covered in sweat, immediately followed by hours cover in chlorine.
Everyone will have process goals unique to the things they need to do to become the best. My process goals are specific to me, and yours will be specific to you. Focusing on the things you need to do every day to become better is what will propel you towards achieving your roadmap, and ultimately will put you on the path to achieving your big goal.
2020 was supposed to be an amazing year full of many athletes' Olympic and Paralympic dreams becoming a reality. Unfortunately, that didn't happen, but now we get to reimagine our dreams and refocus our efforts to make them a reality in 2021.
As we enter into this new Olympic and Paralympic year, the timeline has changed but the goals haven't.
Steele Johnson is a six-time individual and eight-time synchro U.S. champion diver at the senior level. At the Olympic Games Rio 2016, Johnson earned silver at his Olympic debut in 10-meter synchro with partner David Boudia.