Late Rose Lavelle Goal Wins SheBelieves Cup Opener For U.S. Women's Soccer Team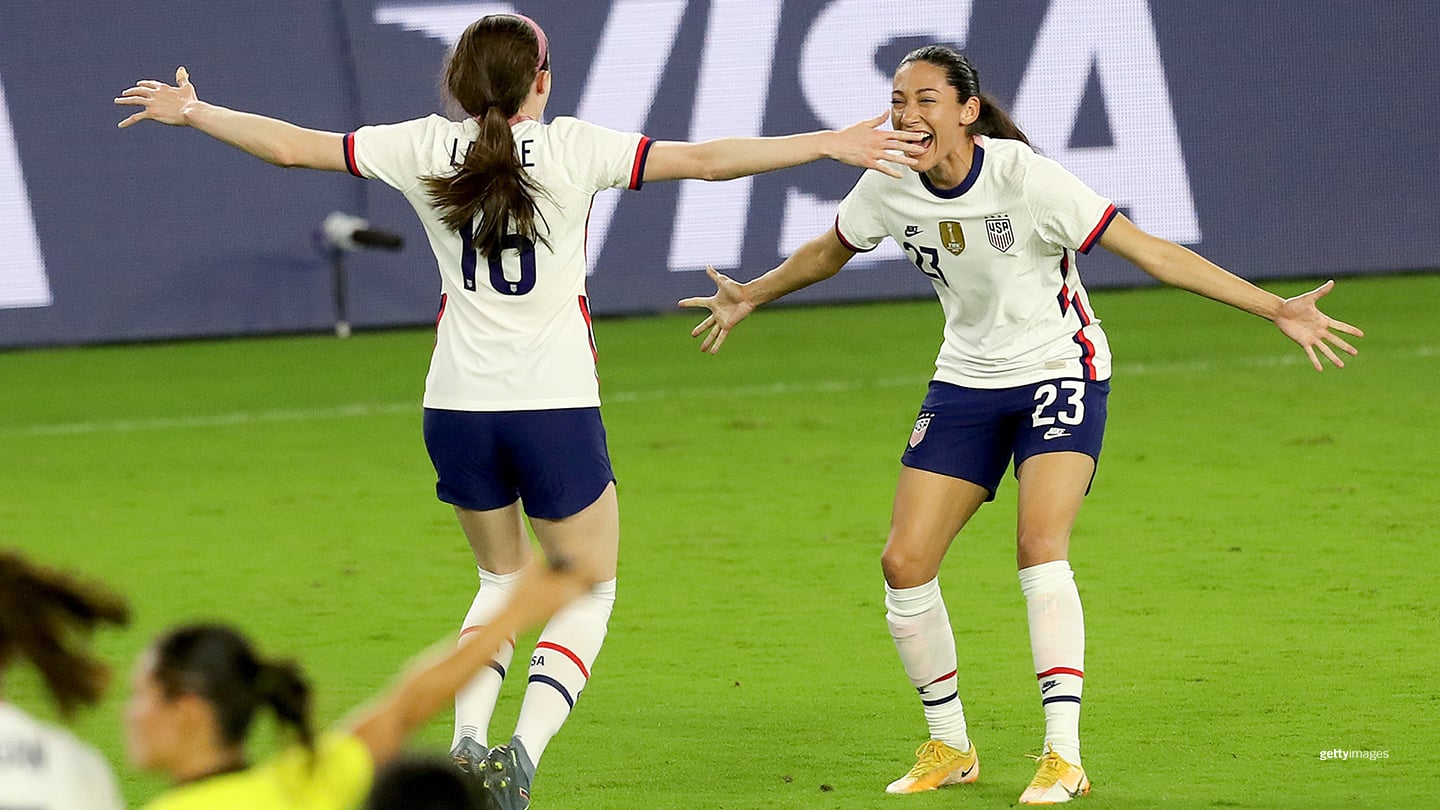 Rose Lavelle celebrates with Christen Press after scoring a goal against Canada during the SheBelieves Cup on Feb. 18, 2021 in Orlando, Fla.
Rose Lavelle was just the spark the U.S. women's national team needed Thursday night in Orlando, Florida, scoring the match winner just about 15 minutes after coming on in the second half against Canada.

It was a hard-fought battle in the opener of the 2021 SheBelieves Cup, with the U.S. enjoying a majority of possession but unable to unlock the Canada defense until the 79th minute. Off a free kick sent in toward goal, the ball caromed back through the 18-yard box to Lavelle, who fired at the near post to beat Canada keeper Stephanie Labbé. The goal was the 14th of Lavelle's international career and her first of 2021.

The U.S. is the defending SheBelieves Cup champion, winning all three matches in last year's tournament, part of a now 35-match unbeaten streak that dates back to Jan. 19, 2019. It was also at last year's SheBelieves Cup that the U.S. last surrendered a goal. U.S. keeper Alyssa Naeher got the shutout Thursday night, her ninth in a row and 39th of her career. Alex Morgan entered as a substitute in the second half for her first international action of 2021.

Up next for the U.S. is a Sunday afternoon matchup with Brazil, which won its first SheBelieves Cup match earlier on Thursday against Argentina, 4-1. The U.S. then concludes the round-robin tournament Feb. 24 against Argentina.
Todd Kortemeier is a sportswriter, editor and children's book author from Minneapolis. He is a contributor to TeamUSA.org on behalf of
Red Line Editorial, Inc.