Two-Time Olympic Champion Ted Ligety, Who Dominated The Giant Slalom, To Retire After Worlds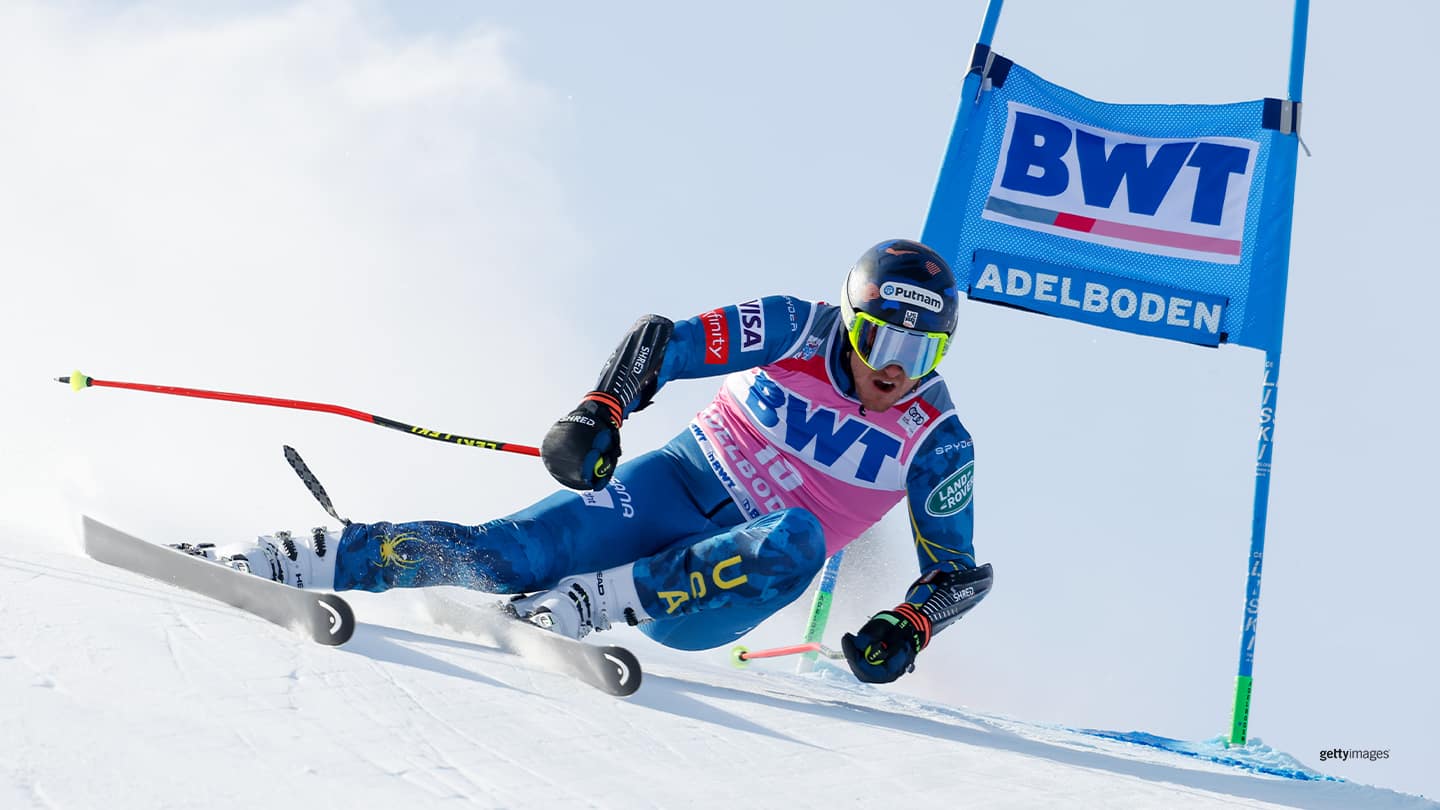 Ted Ligety in action during the Audi FIS Alpine Ski World Cup on Jan. 9, 2021 in Adelboden, Switzerland.
Ted Ligety, a four-time Olympian who redefined the giant slalom and went on to win a boatload of titles in the process, announced he will retire from alpine skiing. Initially, Ligety planned to retire at the conclusion of the world championships in Italy. However, on February 13th Ligety announced that, due to a back issue, he will return to the States earlier than expected and will forego his final race at world championships.

"It's wild, I've been racing on the world cup for 17 years," Ligety said in a story released by U.S. Ski & Snowboard, "and I've always said I didn't want to think back on my legacy or my career until I was done … and now I'm super excited. I'm super proud of what I was able to do."

The Park City, Utah, native broke into the world cup in 2003 in his hometown, and over the next 17 years added up two Olympic gold medals, five world titles and five world cup season titles. He's the only American man to have won two Olympic gold medals in alpine skiing.

Although his first Olympic gold medal, in 2006, came somewhat surprisingly in the alpine combined, he went on to have most of his success in the giant slalom.

Ligety won the first of five world cup season titles in 2008, and the first of three world titles in 2011. From 2008 to 2015 he never finished below third in the giant slalom standings. The big one came in 2014, however, when Ligety won the Olympic gold medal in giant slalom in Sochi.

What made Ligety so dominant at his peak was that he not only won a lot of races, but he won them with huge margins. His 2.75-second victory in 2012 in Soelden, Austria, marked the largest margin since the legendary Ingemar Stenmark won by 4.06 seconds in 1979.

His success was hardly limited to the GS, though. He won three races at the 2013 world championships alone, taking the alpine combined and super-G in addition to the giant slalom, and reached the world cup podium — for a total of 52 times — across all five disciplines.

During his career Ligety also drew attention for his outspokenness about rules that he thought were holding the sport back.

Now 36, Ligety and wife Mia have three sons — Jax, 3, and 6-month-old twins Will and Alec — while he helps run a ski equipment and apparel company called Shred.

"I definitely achieved far more in my career than I would have ever thought as a 16/17-year-old kid when my coaches were telling me I'd be a good college athlete," Ligety continued in the U.S. Ski & Snowboard article. "Now, I have two 6-month-old twins and a 3-year-old. It gives you a nice perspective on life when you have these little guys running around … having six weeks on the road it's not really manageable anymore. I think there's a time in your life where family is more important than skiing. That time has come."
Chrös McDougall has covered the Olympic and Paralympic movement for TeamUSA.org since 2009 on behalf of
Red Line Editorial, Inc.
He is based in Minneapolis-St. Paul.