Colby Stevenson Leads U.S. Sweep In Men's Slopestyle Skiing At The Dew Tour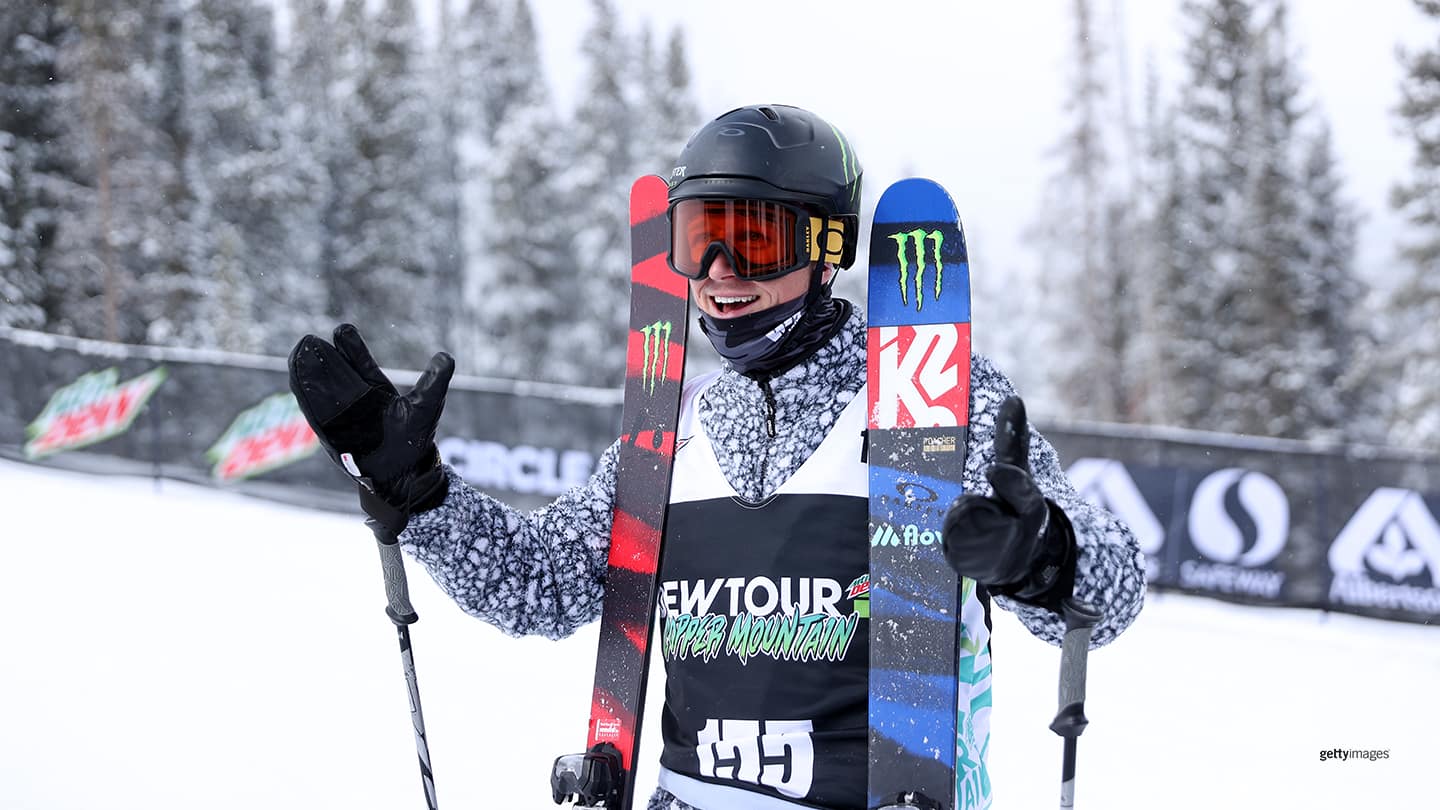 Colby Stevenson reacts after winning the men's ski slopestyle final at Dew Tour on Dec. 17, 2021 in Copper Mountain, Colorado.
Colby Stevenson, Alex Hall and Nick Goepper swept the men's slopestyle skiing podium at the Dew Tour Friday in Copper Mountain, California, earning crucial Olympic qualifying points with just one opportunity remaining.

With two other finals in Olympic events also taking place Friday, Hanna Faulhaber was the only other American to reach the podium, finishing third in women's halfpipe skiing.

Always a major event on the winter sports calendar, the Dew Tour features some of the biggest names in freestyle skiing and snowboarding, and 59 U.S. national team members are among the 200 competing this weekend in Copper Mountain.

After this weekend, the U.S. athletes will be down to one final Olympic qualification event at next month's U.S. Grand Prix in Mammoth Mountain, California.

The result marked one of the best in the career of the 24-year-old Stevenson, alongside his 2020 X Games gold medal and 2021 world championships silver medal.

On Friday, he scored 96.25 to edge Hall at 95.25. Goepper followed with 89.50 points, followed by fellow American Mac Forehand in fourth at 87.75.

Stevenson and Forehand have already met the Olympic qualifying criteria via their world rankings.

Hall, a 2016 Youth Olympian, made his senior Olympic debut in 2018 and finished one spot behind Stevenson at last year's world championships. He's also a contender in big air skiing.

Goepper, an Olympic bronze and silver medalist in 2014 and 2018, is also a four-time X Games champ, including in 2021.

Faulhaber, a 2020 Youth Olympian, made her case with a strong 90.75 in the women's halfpipe event, behind China's Eileen Gu (96.0) and Estonia's Kelly Sildaru (93.0). Faulhaber was fourth in the event at the last world championships.

The competition continues through Sunday, with finals still to come in men's and women's slopestyle snowboarding and men's halfpipe skiing on Saturday, followed by women's and men's halfpipe snowboarding on Sunday.

Among those still expected to compete this weekend are Olympic champions Red Gerard and Jamie Anderson in slopestyle snowboarding, and Chloe Kim and Shaun White in halfpipe snowboarding.
Chrös McDougall has covered the Olympic and Paralympic Movement for TeamUSA.org since 2009 on behalf of
Red Line Editorial, Inc.
He is based in Minneapolis-St. Paul.