Women's Wheelchair Basketball On To Paralympic Semis After Big Win Over Canada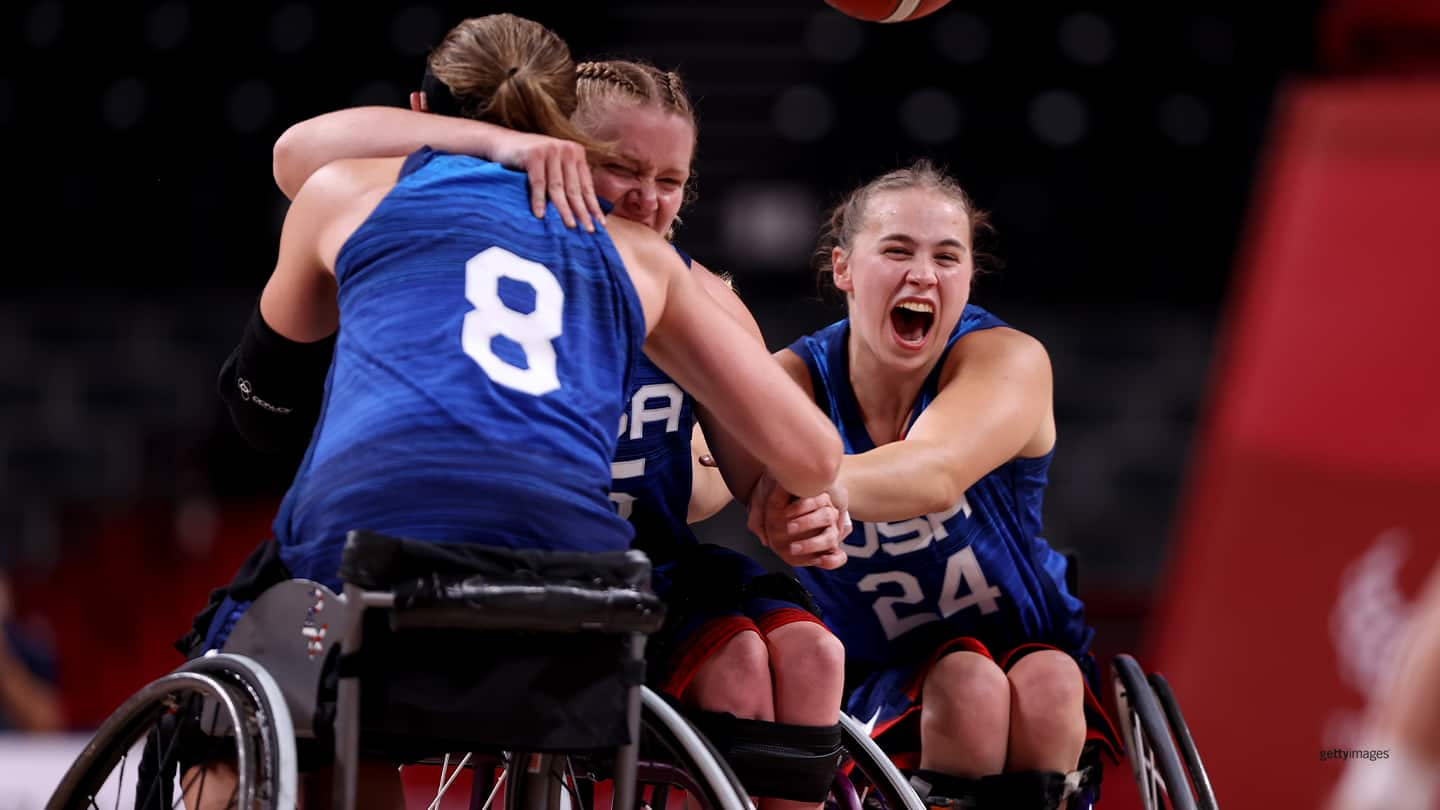 Team USA celebrates their victory over Canada in the women's wheelchair basketball quarterfinal during the Paralympic Games Tokyo 2020 on Aug. 31, 2021 in Tokyo.
The U.S. women's wheelchair basketball team led its quarterfinal against Canada for all but 17 seconds on Tuesday at the Paralympic Games Tokyo 2020, easing its way into the semifinals with a 63-48 victory at Ariake Arena.

Behind 19 points from three-time Paralympian Rose Hollermann and 18 from four-time Paralympian Natalie Schneider, Team USA moved one spot closer to defending its Paralympic title from Rio after an unsettling 2-2 record in the Tokyo preliminary round had left a bitter taste in its mouth and a third-place finish in Group B.

"If you want to leave 'Hot Mom Nat' in the paint, she's going to make you pay," remarked Lindsey Zurbrugg, who bucketed 10 points herself in 40 minutes on the court to add to Schneider and Hollermann's performances.

As a team, the U.S. converted on 71 percent of its chances in the paint, with Schneider going 7-for-10 inside.

"It's because my teammates are such strong outside shooters that I was able to get open inside," added Schneider, the lone holdover from the team that won Paralympic gold in 2008. "We're really just one unit and whatever the defense gives us is what we're looking at."

The U.S. created a 10-point gap entering halftime of the contest to take a commanding lead early on and converted on 75 percent of its free-throw attempts to make quick work of its North American rivals. All of Team USA's points came from its five starters, which also included Courtney Ryan (10 points) and Darlene Hunter (6 points). Ryan tallied seven rebounds and 13 assists as well.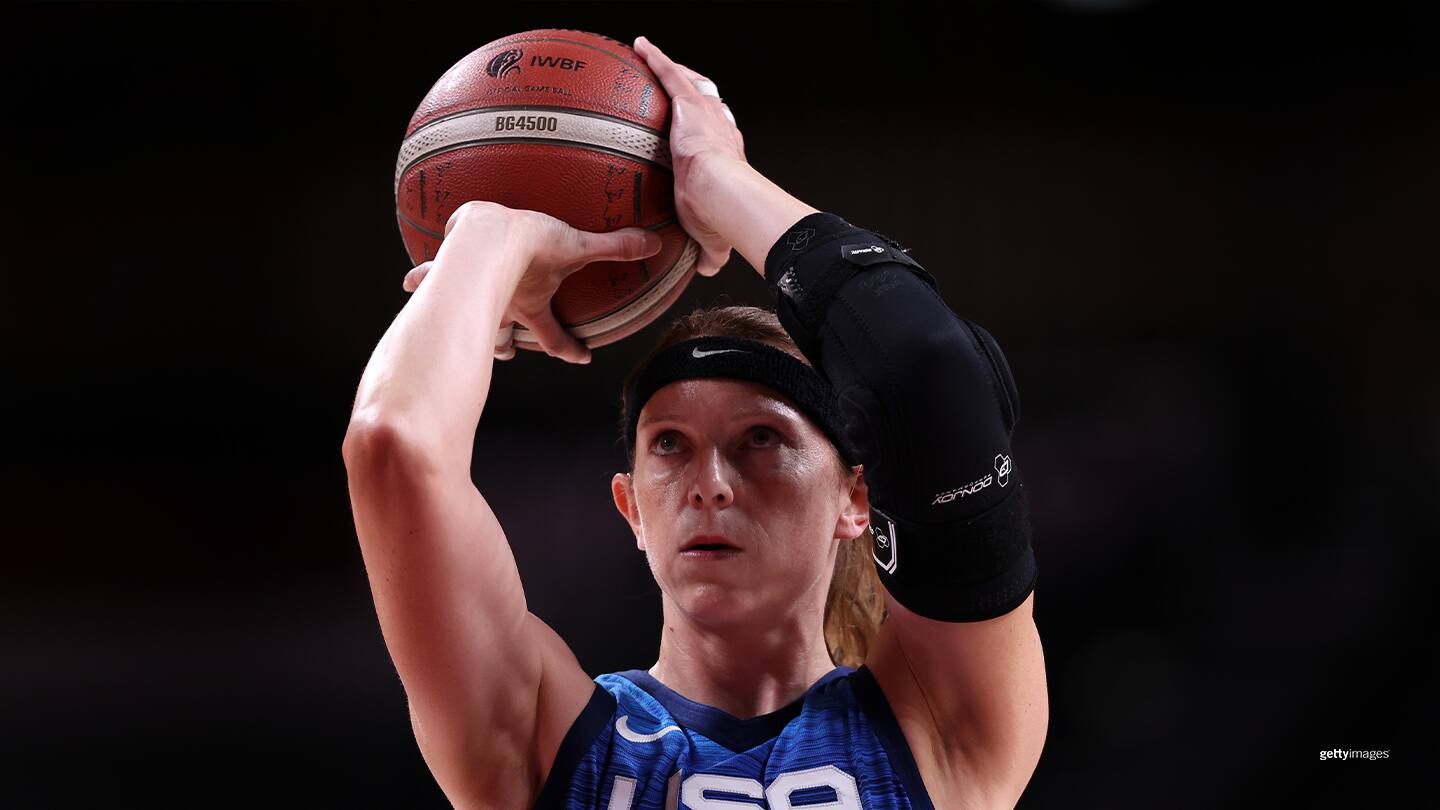 Natalie Schneider shoots during the women's wheelchair basketball quarterfinal at the Paralympic Games Tokyo 2020 on Aug. 31, 2021 in Tokyo.
"We're all professionals, we've been playing this sport for so long. We can't afford those nerves to come into play during such a big game," said Arinn Young, Canada's leading scorer with 11 points.

On the flip side, the result provided a sense of relief for U.S. head coach Trooper Johnson, a two-time Paralympic medalist in the sport himself.

"We hate losing to Canada. We friggin' hate it," he said.

The U.S. women will now face China on Thursday in the semifinals, a team it lost to by one point in its final preliminary round game last Saturday. China won Group B and defeated Great Britain in its quarterfinal matchup.

The U.S. women's wheelchair basketball team has finished on the podium at eight of the 13 Paralympic Games at which the sport has been contested, winning gold at three of the last four Games. The chance for a repeat of a U.S. wheelchair basketball sweep remains in the cards, with the U.S. men gearing up for their quarterfinal against Turkey on Wednesday.
Want to follow Team USA athletes during the Paralympic Games Tokyo 2020? Visit
TeamUSA.org/Tokyo-2020-Paralympic-Games
to view the medal table and results.
Stuart Lieberman has covered Paralympic sports for 10 years, including for the International Paralympic Committee at the London 2012, Sochi 2014 and PyeongChang 2018 Games. He is a freelance contributor to TeamUSA.org on behalf of
Red Line Editorial, Inc.