Para-Cyclists Chris Murphy And Aaron Keith Narrowly Miss First Paralympic Medals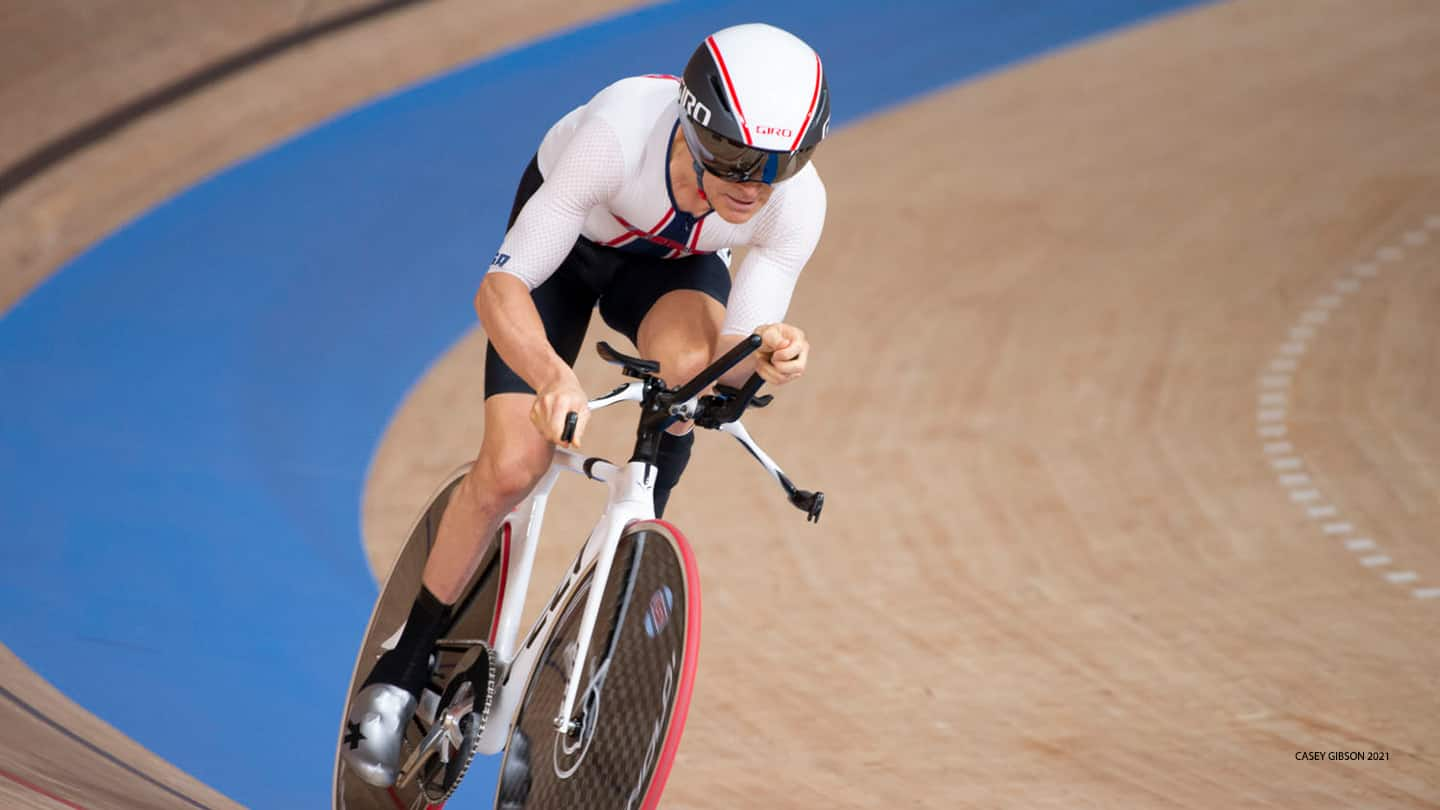 Aaron Keith competes in the men's C1 3000-meter individual pursuit during the Paralympic Games Tokyo 2020 on Aug. 26, 2021 in Izu, Japan.
Track Para-cyclist Chris Murphy was oh-so-close to his first Paralympic medal on Thursday, but finished just fractions of a second shy of the podium.

The Rancho Cucamonga, California, native was one of three U.S. athletes to take to the track on Thursday as that portion of the Paralympic competition heated up in Tokyo. Aaron Keith made his Paralympic debut and Joe Berenyi began his third Paralympic Games seeking his second Paralympic gold medal in track pursuit.

For Murphy, finishing with a time of 1:05.078 put him heartbreakingly close to a medal in the men's C4-5 1,000-meter time trial. In a competition as fast and as close as this one was, however, it came down to fractions of a second.

Spain's Alfonso Cabello-Llamas won gold with a world-record time of 1:01.557, Great Britain's Jody Cundy took silver with a time of 1:02.529 and Jozef Metelka of Slovakia finished with the bronze with a time of 1:05.500.

"It's just exciting to see how Paralympic sports are developing, and the times people are putting down are amazing," said Murphy, who also competed in both track and road cycling in Rio in 2016. "The gap between what a Paralympic athlete can do and what everybody else can do is getting smaller. It's awesome just to be here."

Keith, who's making his Paralympic debut at the age of 50, was fifth in qualifying in the men's C1 3000-meter individual pursuit with a time of 3:45.354 and just missed the medal races. The Woodinville, Washington, native will also be competing in road cycling. Keith won world championship titles in road time trials in 2014 and in 2019 before qualifying for his first Paralympic team in early 2020.

"For me, I learned about Para-cycling and a lot of Paralympic sports just before London (2012), so hopefully this spotlight draws attention to people who want to ride their bikes or compete, or both," Keith said after his first Paralympic race. "People with disabilities aren't afraid to come out and show what they're worth, show their abilities and compete on an even scale."

Berenyi, from Aurora, Illinois, raced Great Britain's Graham Finlay in the men's C3 3000-meter individual pursuit and lost to the eventual silver medalist, finishing seventh with a time of 3:35.652.

It may have been a long wait for all involved to reach Tokyo, but it was all worth it, Murphy said.

"I mean, being here in of itself — this is amazing," he said. "Not many people get to do this, and I don't take that for granted. It's definitely been a long time coming, and the weight itself is what it is. There's way worse problems in the world, you know? But I'm glad that it finally came and glad to be here."
Want to follow Team USA athletes during the Paralympic Games Tokyo 2020? Visit TeamUSA.org/Tokyo-2020-Paralympic-Games to view the medal table and results.
Karen Price is a reporter from Pittsburgh who has covered Olympic and Paralympic sports for various publications. She is a freelance contributor to TeamUSA.org on behalf of
Red Line Editorial, Inc.