U.S. Women Outlast Brazil In Rematch Of 2016 Goalball Bronze-Medal Game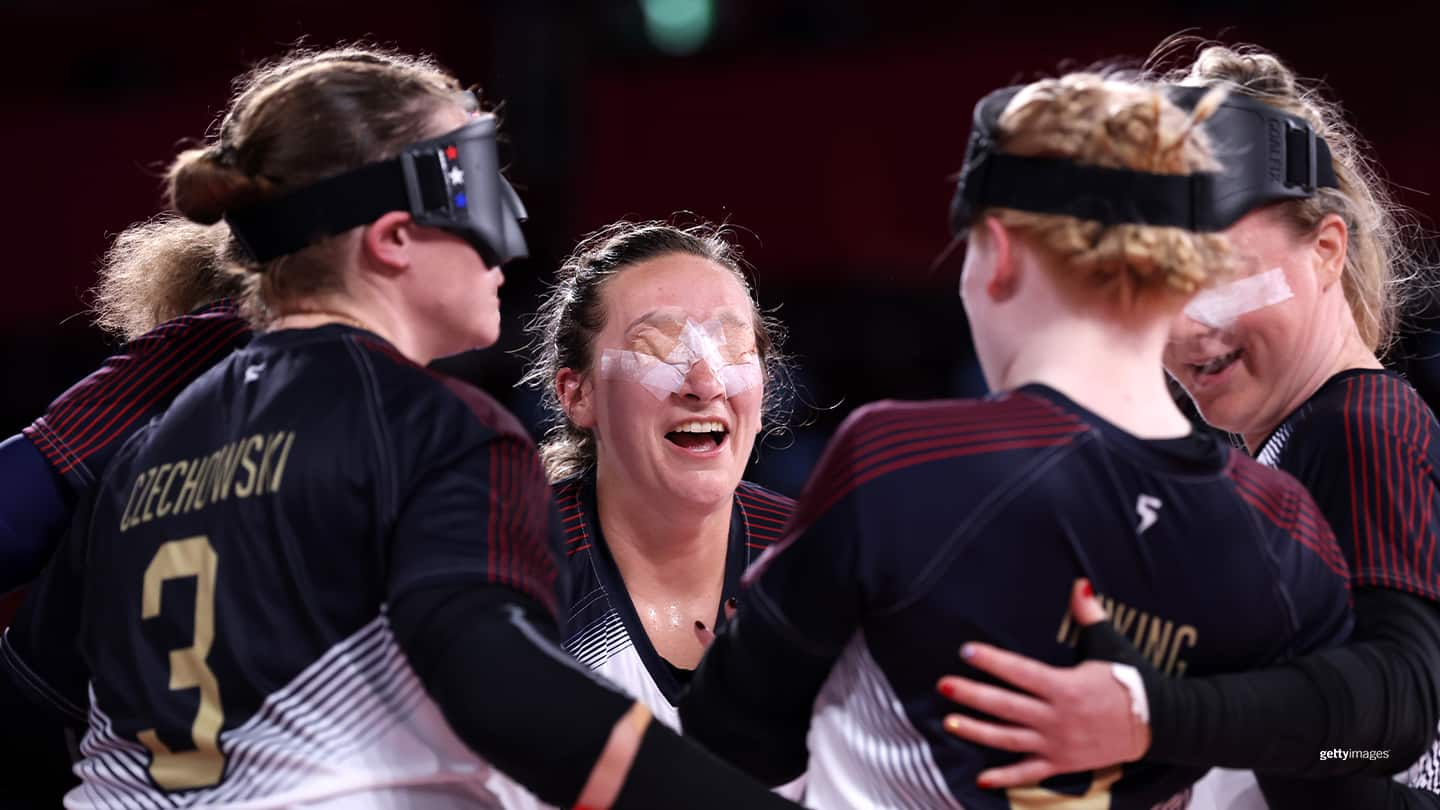 Team USA celebrates victory during during a women's goalball match against Brazil during the Paralympic Games Tokyo 2020 on Aug. 25, 2021 in Chiba, Japan.
Making the most of penalty throw opportunities, the U.S. women's goalball team defeated Brazil 6-4 in the Group D preliminary round opener for both teams at the Paralympic Games Tokyo 2020 on Wednesday at Makuhari Messe Hall.

"We've been waiting … five years to get this party started, and so that was a great way to do that," said Asya Miller of Portland, Oregon, a six-time Paralympian and four-time Paralympic medalist. "It's kind of a relief to get that first game in and have a 'W' on that. It just gets us more excited for the future games.

"It's to our advantage to have a good, challenging team right off the bat to really kind of push us and help focus us."

Goalball is a team sport for visually impaired athletes, with each side trying to send the ball into a goal that extends across the end line on the opponent's side of the court. The ball has a bell inside, and due to varying levels of blindness players all wear eyeshades.

The Americans were led by Amanda Dennis and Eliana Mason, with three goals and two goals, respectively. Jessica Gomes had a pair of scores for Brazil.

In a rematch of the 2016 bronze-medal game won by the U.S., Brazil jumped out to a quick 1-0 lead at the 11:19 mark of the first half on a goal by Ana Carolina Duarte Ruas Custodio.

The Americans got that one back less than a minute later on the first of what would be five penalty throws during the contest, three of which were successful. By contrast, the U.S. played penalty-free through the game.

"Games are often won or lost on penalties and the ability to convert them, and I'm really proud of the girls not having any," Miller said. "Converting on penalties is really important. They gave us more opportunities. As the tournament goes on, we want to be able to take advantage of all those penalties."

Lisa Czechowski, another six-time Paralympian and four-time Paralympic medalist, converted the chance to make it 1-1.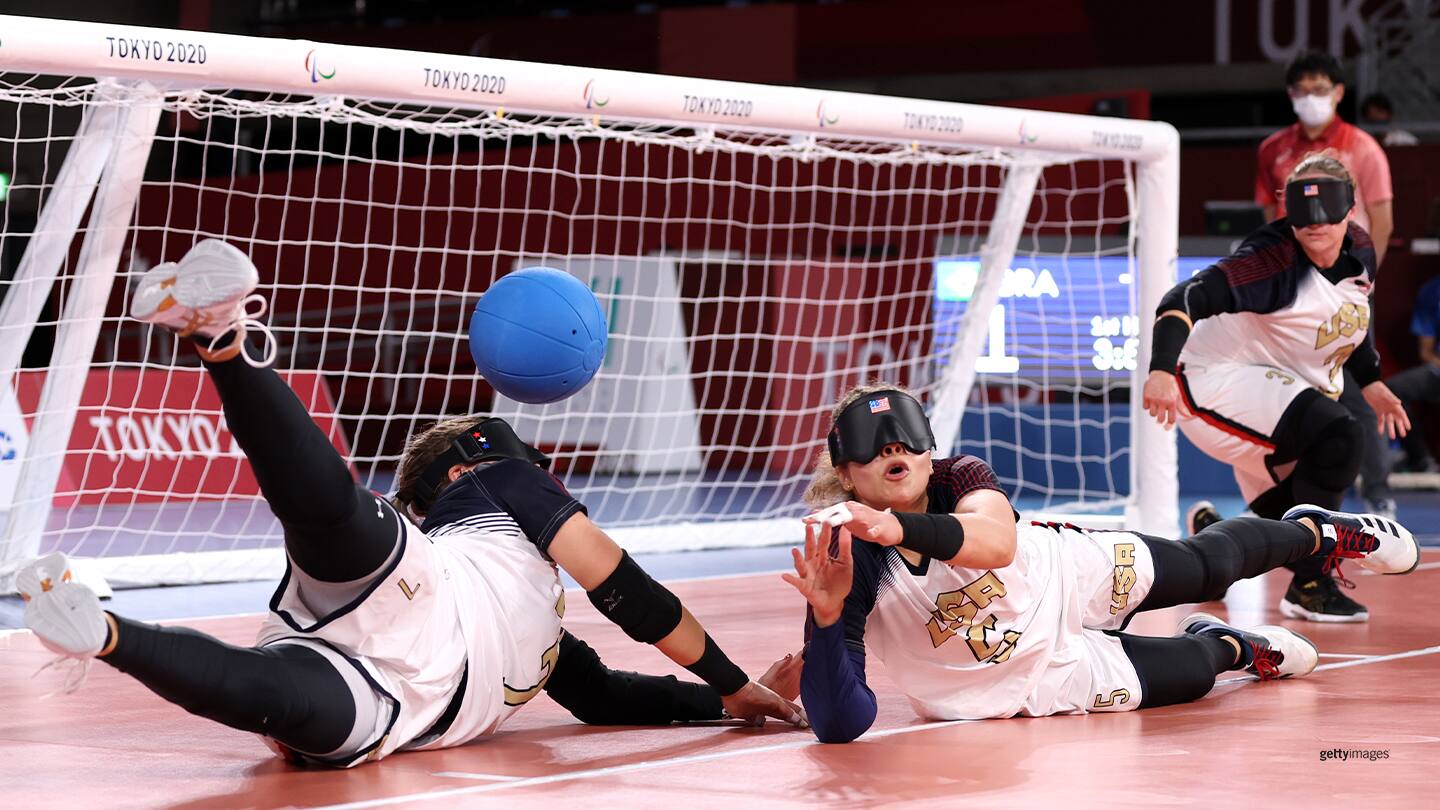 Bob Reinert spent 17 years writing sports for The Boston Globe. He also served as a sports information director at Saint Anselm College and Phillips Exeter Academy. He is a contributor to TeamUSA.org on behalf of
Red Line Editorial, Inc.