Blake Haxton Is Team USA's Two-Sport Star For The Tokyo Paralympics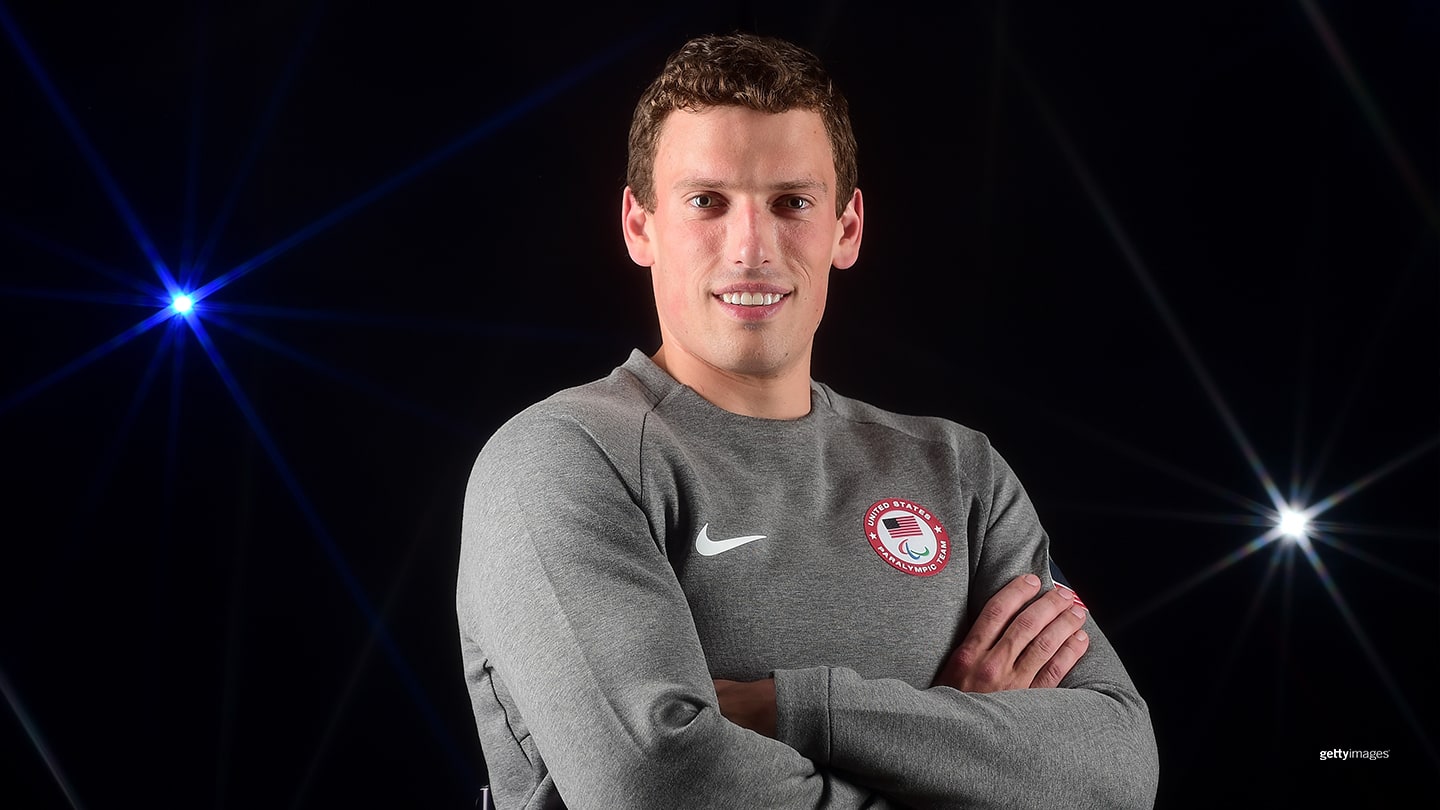 Blake Haxton poses at the 2016 Team USA Media Summit on March 9, 2016 in Beverly Hills, California.
Blake Haxton, with his close-cropped, neatly combed dark hair and black rimmed glasses, has a bit of a Clark Kent vibe going. You know, mild-mannered journalist — or in his case, lawyer — who can quick-change into a super-hero paddler when his country needs him.

Growing up in Columbus, Ohio, Haxton took up rowing in high school, when several of his friends wanted to join the school's team and convinced him to do it as well.

It turned out that he liked it.

If you watched any of the Olympic rowing or canoe races, you would have seen just how much the athletes use their legs to maximize their upper body movement and add power. That's not a factor for Haxton, who lost both of his legs below the waist due to a bacterial infection — Necrotizing Fasciitis — that he contracted somehow, somewhere during his senior year. He still doesn't know.

It struck quickly, putting him into a coma, but he survived.

"I woke up a month and half later and both legs were gone," he told Cincinnati's WLWT. "I still didn't know what I had, and I was as surprised as anything."

Nobody is prepared to lose their legs. Haxton settled in for what figured to be a long recovery.

"I don't think any of us, certainly me, and any of my family really understood how much of a recovery I could make," he said in an interview with Bloomberg News. "I totally underestimated how far I could go."

How about the 5,044 miles from Columbus to Rio de Janeiro?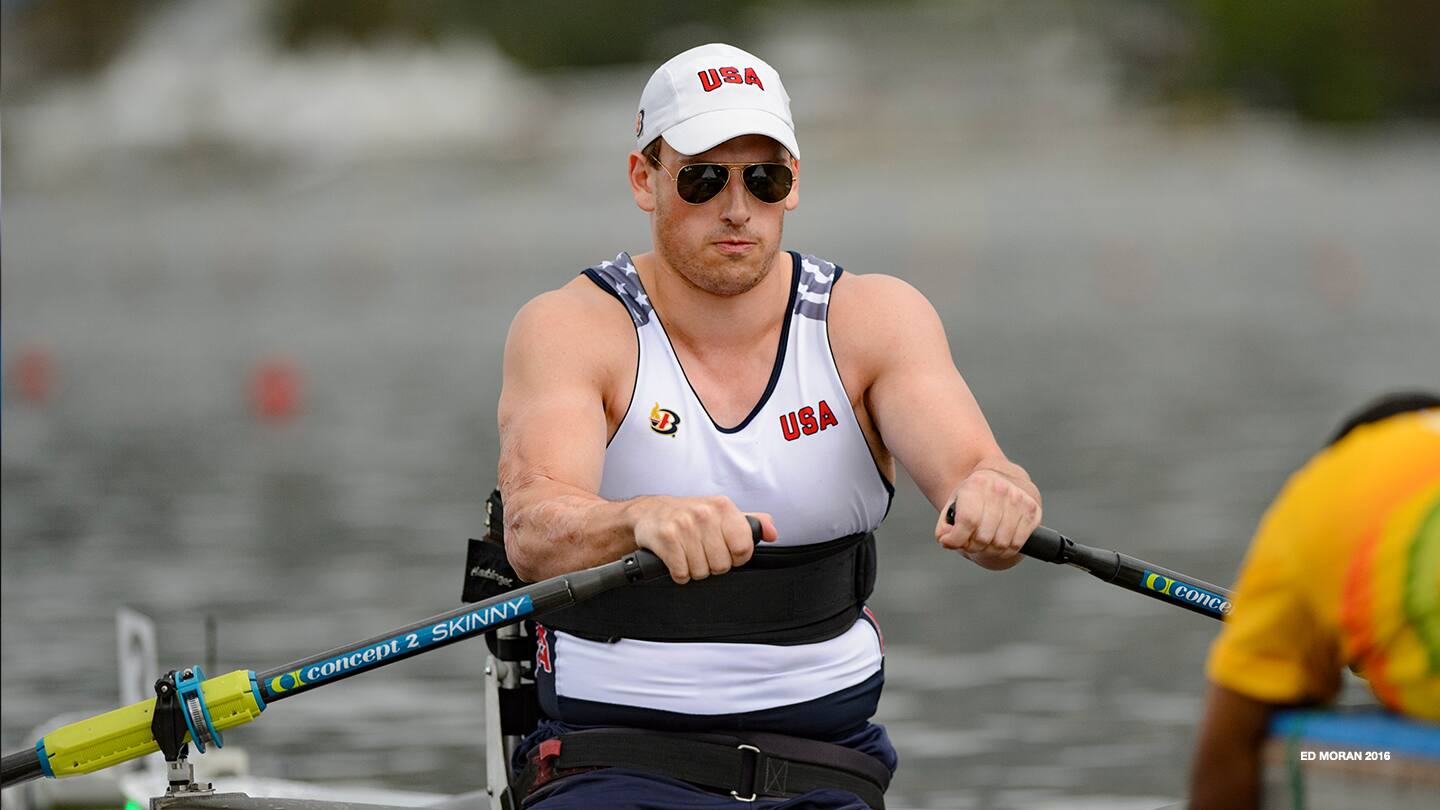 Blake Haxton competes at the Paralympic Games Rio 2016 on Sep. 9, 2016 in Rio.
Haxton not only represented the United States as a rower at the 2016 Rio Paralympics; he was good enough as a first-time competitor to challenge for a medal, finishing fourth in the PR1 men's single sculls, a 1,000-meter race, which was introduced at the 2008 Beijing Paralympic Games.
He will be doing that again in Tokyo, except that the distance has been doubled since 2017 to match the Olympic distance of 2,000 meters. That will mean a greater physical challenge as well as revised tactical approach to the new length.
In the years since Rio, he's added another type of paddling to his repertoire: sprint canoe.
"I really like paddling the canoe," he said. "It's a fun event. It's 200 meters — not the mile and a quarter like in rowing — so it's fun to race."
With the addition of paracanoe to the schedule for Tokyo 2020, the Ohio State University business and law school grad started looking toward the possibility of doing both events by the time that Paris 2024 rolled around. Once again, his progress surprised even himself.
In 2019, after just taking up the sport, Haxton competed in the sprint canoe world championships and barely missed qualifying for Tokyo.
Then came the pandemic and a one-year delay that allowed Haxton to get more extensive training in the racing canoe, a single paddle vessel designed for a 200-meter sprint.
"The extra year definitely helped," he said. "It gave me a lot more time to get up to speed. If I could make both, that'd be a dream come true situation."
And so it was. He earned his Paralympic spot for the canoe at the last possible qualification regatta last May in Hungary.
"To be able to compete in two — and hopefully one of these days medaling — it would be fantastic," he said.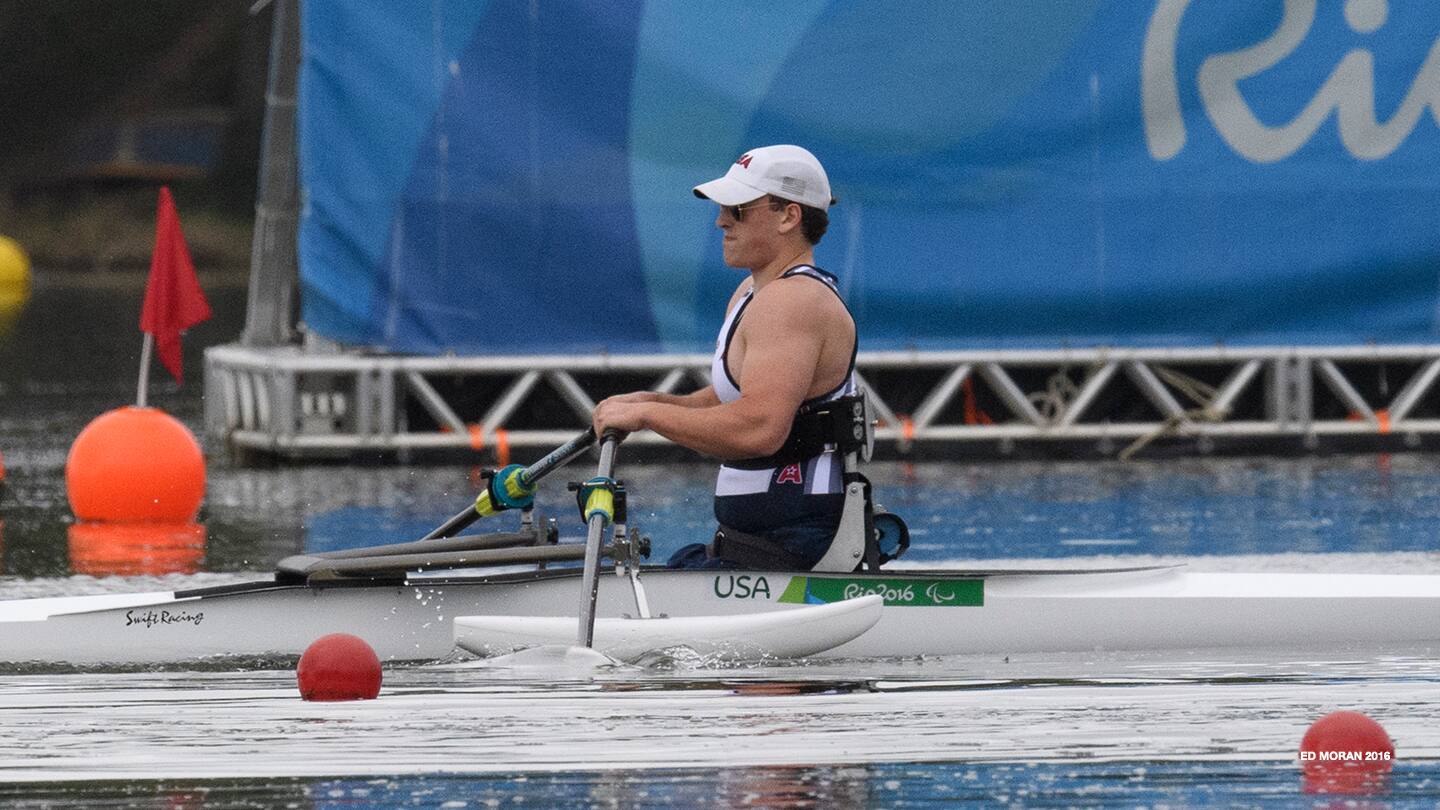 Blake Haxton competes at the Paralympic Games Rio 2016 on Sep. 9, 2016 in Rio.
It's easy for outsiders to think that rowing and canoe (or kayak) are the same thing. There's paddles and water, right? But similar to wheelchair racing and handcycling, which both have wheels, the two disciplines require vastly different techniques and muscle group use. So different that the sports are overseen by separate national governing bodies as well, US Rowing and the American Canoe Association.
Haxton will be the only American athlete competing in two sports in Tokyo.
It's all come together so fast, even Haxton doesn't know how his cross-training will play out.
"I'm stronger in certain ways that I hadn't been because I'm working a lot more fast-twitch and I've got to move the (canoe) a lot quicker," he told NBC4 in Columbus. "I don't know what impact that's going to have on rowing. Hopefully, a good one but I might also flame out after 200 meters and that will be that. So, we'll find out together."
He says the canoe was easier to learn but that it comes with less forgiveness.
"Technically, it's probably harder to race because you can't make any mistakes" in a race that's over in less than a minute, he said.
"If your start's off, you're done. If you catch a wave wrong, you're done. If you clip your paddle, you're done. It's a very intense 50 seconds, and you can pretty much tell who's going to win by the 50-meter mark."
There's one other significant advantage to the canoe versus the scull.
"It's so much better looking forward than looking backwards — it's nice to sit there and see the finish line," he said.