Keith Gabel Scores Second Gold Medal As U.S. Para Snowboarders Wrap World Cup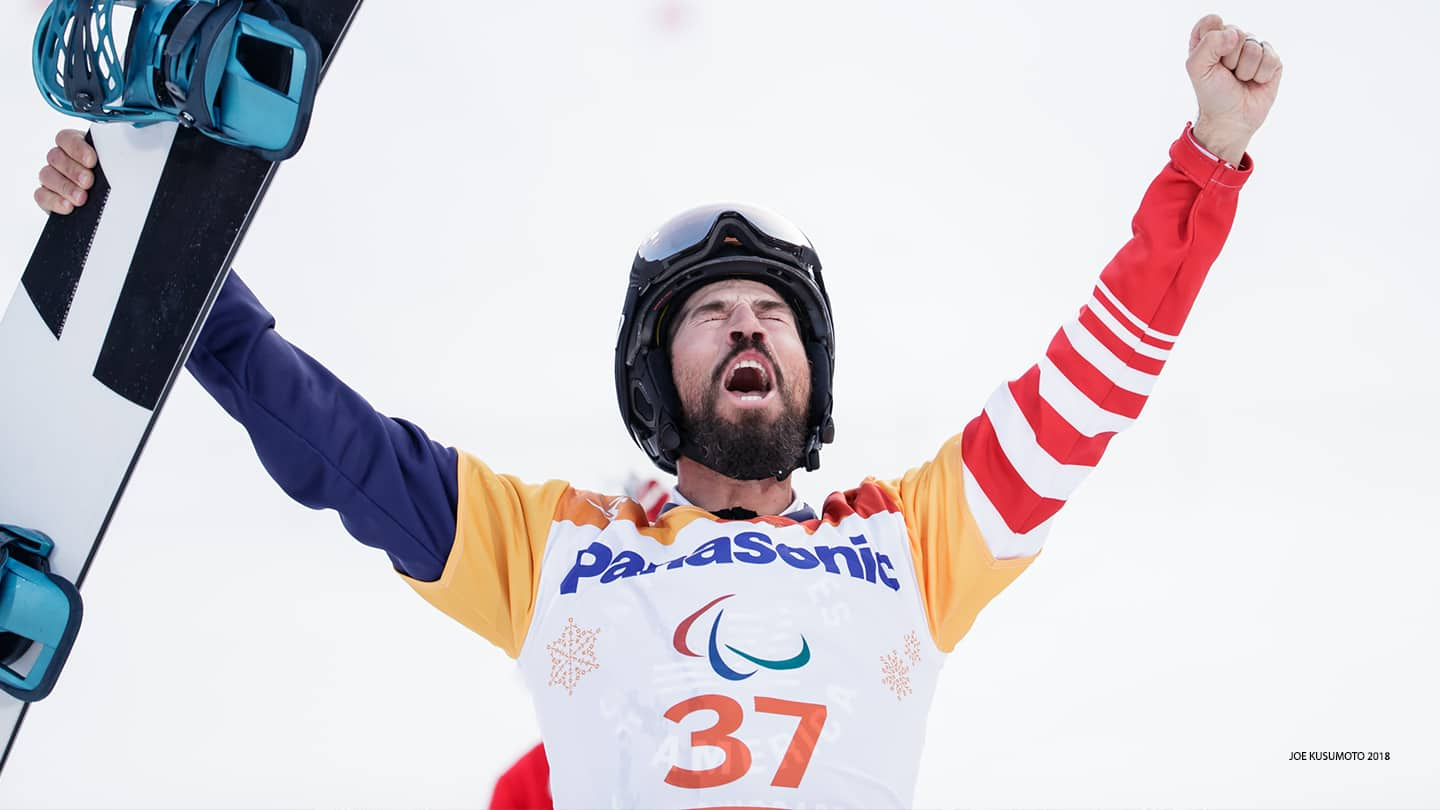 Keith Gabel celebrates after competing in the Paralympic Games PyeongChang 2018 on March 16, 2018 in Pyeongchang-gun, South Korea.
On the first day of the Para snowboarding world cup in Colere, Italy, Keith Gabel said on his Instagram account of the gold medal he had just won, "1 down and 1 to go."

Gabel finished that simple math equation Friday with his second gold medal in men's snowboardcross LL2, one of four medals won by U.S. riders on the day and part of nine total in the event. Joe Pleban stood in third place on the podium with Gabel for the second time, while Brenna Huckaby took home silver in addition to her bronze from Thursday, and Noah Elliott added a silver to his Thursday gold. For all the riders, who were competing in their first world cup in a year, the hardware was a bonus on top of getting back on the slopes again.

"It's been a while for me with COVID making travel and competitions difficult, so to be able to jump in there and be right in the mix was awesome," Gabel said to World Para Snowboard. "The course flowed pretty well which I feel really kept the racing tight."

Huckaby, the two-time Paralympic gold medalist, had been out of international action even longer since giving birth to her daughter Sloan in January 2020.

"I have missed it so much," Huckaby said. "This race is for me to see where I am as a rider so I can train and make improvements for next season. I have a lot that I want to work on but I'm proud of where I am."

While the one-and-done world cup is now over, all U.S. riders will benefit from getting a little experience at the start of a year of training leading up to not only the Paralympic Winter Games Beijing 2022 but also the world championships. The pandemic-induced jam-packed schedule will make for a much busier than normal Olympic year.
Todd Kortemeier is a sportswriter, editor and children's book author from Minneapolis. He is a contributor to TeamUSA.org on behalf of
Red Line Editorial, Inc.