University of Illinois Wheelchair Basketball Program Still Making Paralympians
Presented By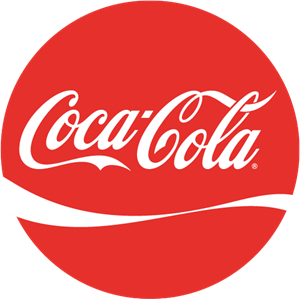 During his University of Illinois recruiting trip in 2005, Steve Serio, now a three-time Paralympian, had the chance to watch Deron Williams, Luther Head and Dee Brown practice before they headed off to represent the Illini as the No. 1 seed in the NCAA Division I Men's Basketball Tournament.
"They could not have been nicer, and it was one of the first times I was treated like an athlete," Serio said. "I wasn't an adaptive sports athlete. I wasn't a wheelchair basketball player. They just treated me like a member of Illinois, and I'll never forget that."
Serio ended up attending Illinois on a full-ride scholarship and led its men's wheelchair basketball program to a national title. He is one of the program's most successful alumni today, having competed for Team USA at the Paralympic Games in 2008, 2012 and 2016. He won a bronze with Team USA in London and gold in Rio.
At the London 2012 Games, there were 16 wheelchair basketball players in total who were current or former Illinois student athletes and at the Rio 2016 Games there were 11. This summer, at least 10 with Illinois ties are expected to compete in Tokyo.
Many of the world's best wheelchair basketball players came from the University of Illinois, which has won 15 national men's titles and 14 national women's titles, and has been at the forefront of the sport since its inception.
The program's teams, started by National Wheelchair Basketball Association (NWBA) pioneer and Hall of Famer Tim Nugent, are the oldest of their kind in the United States, beginning with the "Gizz Kids," a charter member of the NWBA formed in 1949. The Gizz Kids competed in the first national tournament and from 1948-1970 finished in the top four of the standings 13 times and won the national championship on three occasions.
In 1972, as women with disabilities fought for equal opportunities on the court, Illinois formed the first women's wheelchair basketball team in the world.
Nugent, credited for getting curb cuts standardized by the ADA, would also roam campus to ensure all buildings were accessible for his student athletes and that they were accommodated just as much off the court as they were on it.
"Success at Illinois started with the vision of Dr. Nugent," said two-time Paralympic champion Stephanie Wheeler, former Illinois player and current coach of its women's team. "With his vision and ability to continuously push the envelope of what society saw as possible for disabled individuals is how the program sustained success initially. He never backed down in anything that he was fighting for as far as equity and opportunity for the athletes he had on campus. He always said: 'We get doors closed in our face all the time, but we just need to keep knocking, and knocking, and knocking.'"
"That core value of the program is what's led us to have sustained success over 70 years. Seventy years later we have this thriving organization (NWBA) with tons of kids who play, a college division, an adult division and a women's division. The start of the sport was here on this campus, which led to the start of our governing organization."
Serio, who was first taught to dribble by Wheeler at a high school camp in Illinois, said Nugent would make spontaneous visits to his games on campus to make sure his legacy was being carried out.
"You could feel every day in practice that you were part of something bigger than yourself," Serio said. "It was bigger than practice that one day because there were all these ties to generations before us who paved the way to give us the opportunities that we had present day. It made us work harder and meant more to be part of the wheelchair basketball program."
Nugent passed away in 2015, but his legacy has never been stronger.
Today, Illinois offers wheelchair basketball players a checkpoint in their journey to becoming a Paralympian. The program is funded by the university, endowments and scholarships, and offers athletes a chance to train together rather than on their own across the country.
"It's made a huge impact on our U.S. national team," Wheeler said. "If you're in a college environment where you're practicing every day with a coach and your team for a few hours a day, five to six days a week, that's really intensive training you don't get if you're an athlete who lives in a small town where you might practice with a team once a week."
The wheelchair basketball athlete development pipeline in the U.S. now goes through the collegiate system — a system which began in the cornfields about 70 years ago nearly 150 miles south of Chicago.
And it has become the start of a Paralympic dream for many.
"At Illinois, it was the first time I blended hard work ethic in an environment where I could train full-time with being with like-minded people while also being shown a door into what I could be if I continued down that path," Serio said.
"And that was being a Team USA athlete."