Derrick Mein Wins Trap Shooting Gold At ISSF World Championship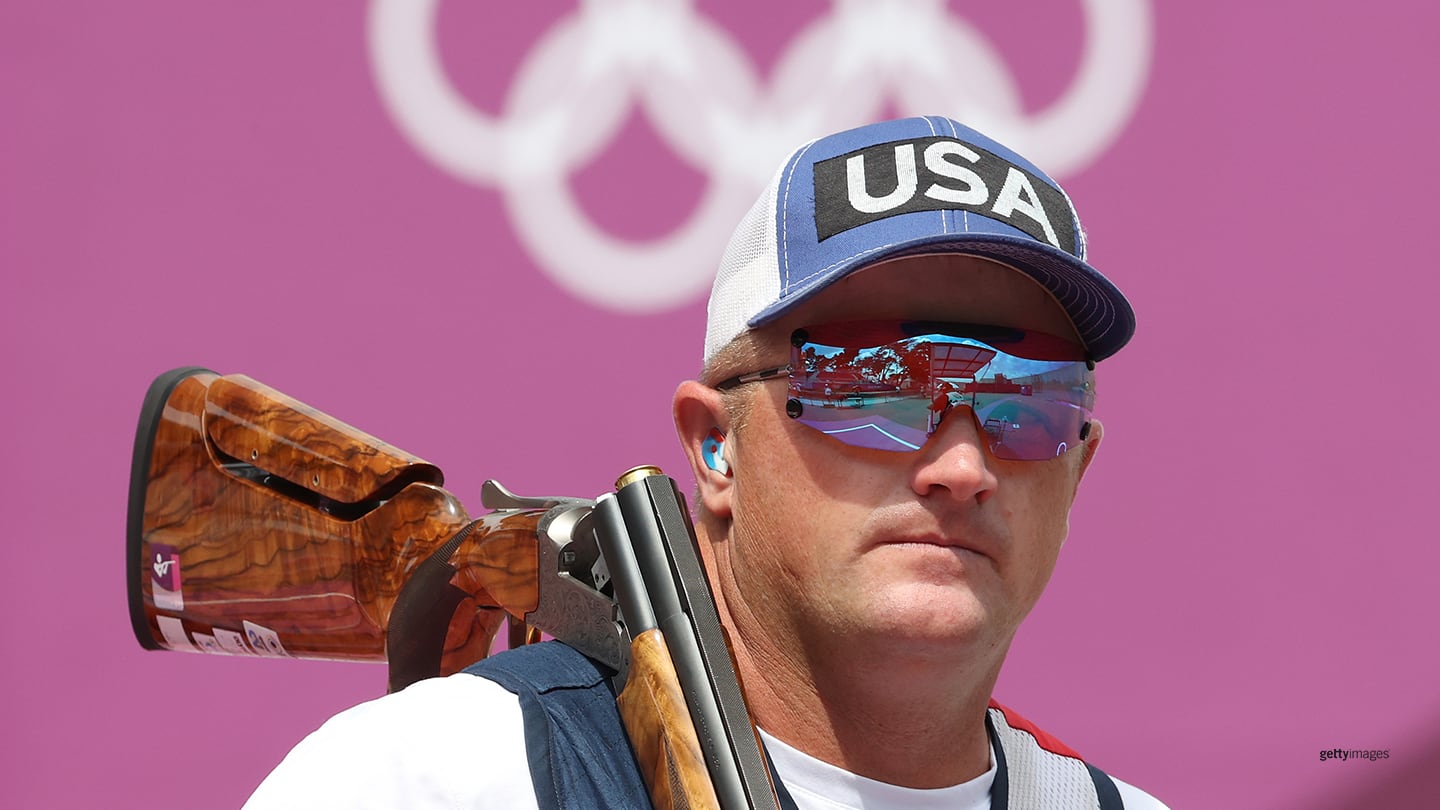 Derrick Mein competes during trap quailfication at the Olympic Games Tokyo 2020 on July 28, 2021 in Asaka, Saitama, Japan.

Derrick Mein made his Olympic debut last summer, competing in the mixed team and individual trap events in Tokyo. He and teammate Brian Burrows were the first American men to compete in trap shooting at the Olympics in 12 years.

There won't be another 12-year wait to watch an American compete in men's trap shooting at the Olympics, as Mein can now start his preparation for the Olympic Games Paris 2024. Mein earned an Olympic berth by making the men's trap medal match at the 2022 International Shooting Sport Federation (ISSF) World Championship in Osijek, Croatia.

The 37-year-old from Paola, Kansas, hit 122 out of 125 targets in qualification to earn a spot in a ranking match on Wednesday. Mein then won a shoot-off against Rashid Al-Athba of Qatar to qualify for the medal match.

After earning an Olympic berth, Mein was at his best with a medal on the line. He hit 33 out of 34 targets to beat out Nathan Hales of Great Britain for the men's trap world title.

This world title is coming off a strong 2022 season for Mein, who had won three medals during the world cup circuit. He won gold in the men's trap team and bronze in the men's individual trap in Lima, Peru, and added a silver in men's trap team in Baku, Azerbaijan.

Mein will have an opportunity for a second world championship medal in the trap mixed team event, with the qualifying round taking place tomorrow. Mein will compete alongside Aeriel Skinner, who has six world cup medals to her name, including three from this year.
Luke Hanlon is a sportswriter and editor based in Minneapolis. He is a freelance contributor to TeamUSA.org courtesy of
Red Line Editorial, Inc.