U.S. Knocks Off No. 1 Japan To Play For Wheelchair Rugby World Title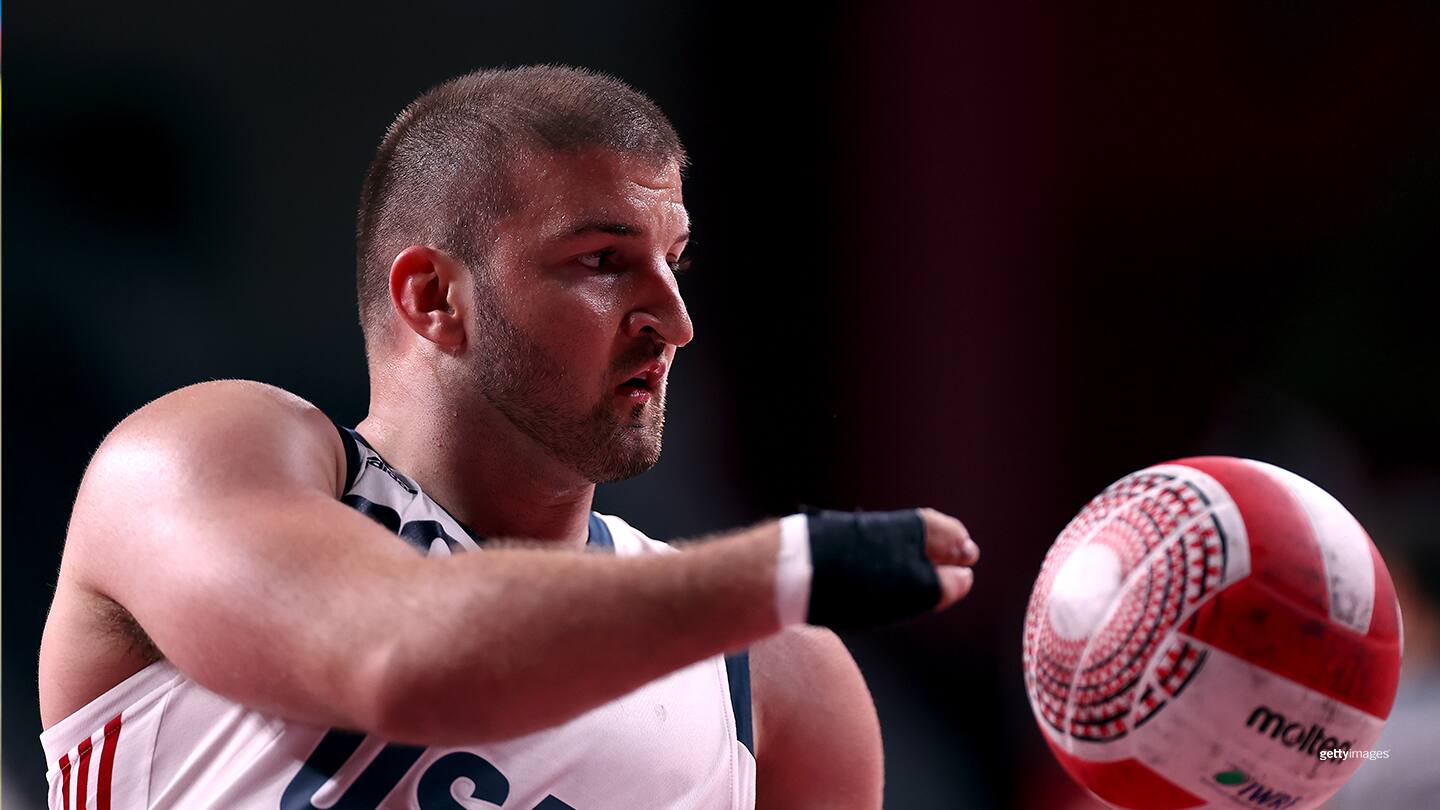 Kory Puderbaugh competes at the Paralympic Games Tokyo 2020 on Aug. 25, 2021 in Tokyo.

With one of its longest-tenured members earning Player of the Match honors, the U.S. wheelchair rugby team upset top-ranked and reigning world champion Japan 57-52 Saturday in the semifinals of the Wheelchair Rugby World Championship in Vejle, Denmark.
Three-time Paralympic medalist Chuck Aoki was Player of the Match in helping the U.S. build an early 13-10 lead, in part due to Japan's uncharacteristic 10 turnovers to the Americans' three. The U.S. led 29-23 at halftime and went on from there.
"We knew that we had to come out hot," U.S. coach Joe Delagrave, himself a two-time Paralympic medalist, told World Wheelchair Rugby following the game. "We had a good game plan going in. We hadn't played (Japan) for a while so we knew that there'd be like maybe a little bit more timid stuff going on back and forth, like feeling everyone out. But we said, 'You know what, we're going to punch them right away.' And I don't think we ever stopped."
The U.S. faces Australia for the gold medal at 10 a.m. ET Sunday. It's the first world title match for the U.S. since 2010, the year Aoki made his world championship debut. The Americans beat Australia that year to win their fourth world championship.
Saturday's result was a reversal of the 2018 tournament, when Japan narrowly beat the U.S. in the semifinals to play for gold while the U.S. went on to win its second consecutive bronze medal. Delagrave said it was the opportunity in front of them, not any thoughts of revenge, that motivated his team.
"I took it out of their minds right away," Delagrave said. "They're not playing for '18, they're not playing for '16, they're not playing for '14, they're playing for themselves. This is a 2022 team. It's a new team with new leadership. I talked to them about eagles; we're eagles and eagles eat fresh prey. They don't eat trash."
Australia reached the final with a 56-55 win over host Denmark.
The U.S. and Australia did not meet earlier in the tournament as they were placed in different pools, but both teams had just a single loss in the preliminary round.
Todd Kortemeier is a sportswriter, editor and children's book author from Minneapolis. He is a contributor to TeamUSA.org courtesy of
Red Line Editorial, Inc.