Addison Fatta, Katelyn Jong Capture Gold Medals In World Challenge Cup Debuts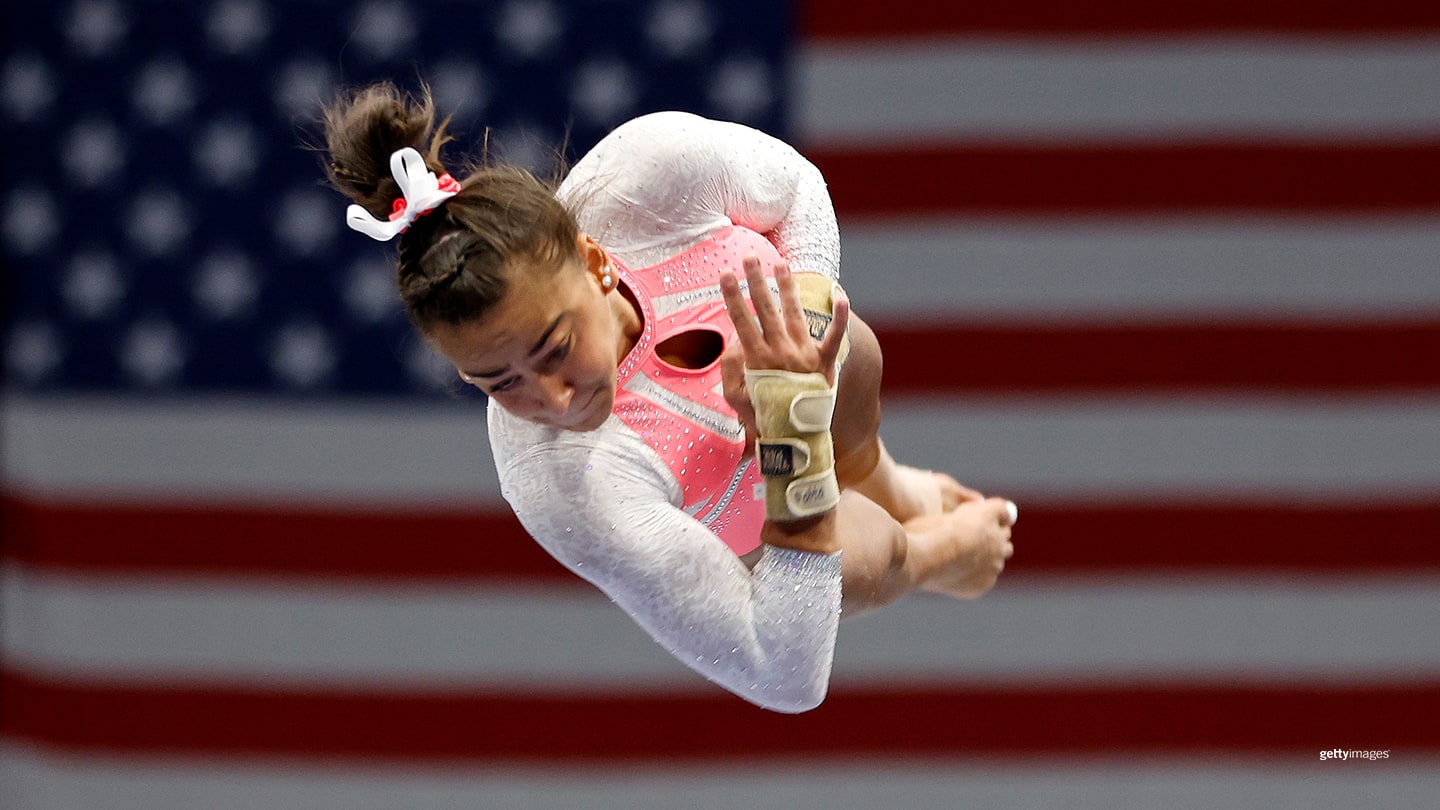 Addison Fatta competes during the women's vault competition at the 2022 U.S. Gymnastics Championships on Aug. 21, 2022 in Tampa, Fla.
The hits keep on coming for U.S. gymnasts.

One week after a dazzling performance by the U.S. at the World Challenge Cup in Paris, newcomers Addison Fatta and Katelyn Jong each walked away with a gold medal in their World Challenge Cup debuts this weekend in Szombathely, Hungary.

Fatta, 17, earned her first title on vault for an effort that included a well-launched, double-twisting Yurchenko as apparatus finals began Saturday. The Pennsylvania native scored 13.366 points for the effort, edging Slovenia veteran Teja Belak for the gold medal.

On uneven bars, the laser-focused Fatta hit the interior of her routine and stuck her double layout dismount for 13.6 and her second medal of the day, a bronze, less than two tenths of a point behind gold medalist Zoja Szekely of Hungary.

"So unreal," Fatta said of her two-medal performance on Twitter.

Jong, a junior national all-around champion in 2021, won gold on floor exercise on Sunday for a dramatic routine that included four sharp tumbling passes: a double-twisting double tuck, full-twisting double tuck, 1.5 twist to front layout full, and double pike.

Tidy landings and a strong dose of difficulty helped the 16-year-old Texan finish with a 13.5 score, almost half a point in front of silver medalist Greta Mayer of Hungary.

Levi Jung-Ruivivar, also in her World Challenge Cup debut for the U.S., earned sixth place on floor. Finland's Maisa Kuusikko won the title on beam.

The U.S. men, preparing for their world championships team selection this week, did not send anyone to compete in Szombathely, where some of their biggest international rivals stole the show.

Ukraine's Illia Kovtun won titles on floor exercise and uneven bars, while Kazakhstan's Nariman Kurbanov and Austria's Vinzenz Hoeck were the champions on pommel horse and still rings, respectively. Tseng Wei-Sheng of Chinese Taipei earned gold on vault. Krisztofer Meszaros capped the day for the host team with a win on high bar.
Blythe Lawrence has covered four Olympic Games and is a freelance contributor to TeamUSA.org on behalf of
Red Line Editorial, Inc.
Follow her on Twitter @_BlytheLawrence.