As Kitesurfing Nears Its 2024 Olympic Debut, American Daniela Moroz Is Coming In Hot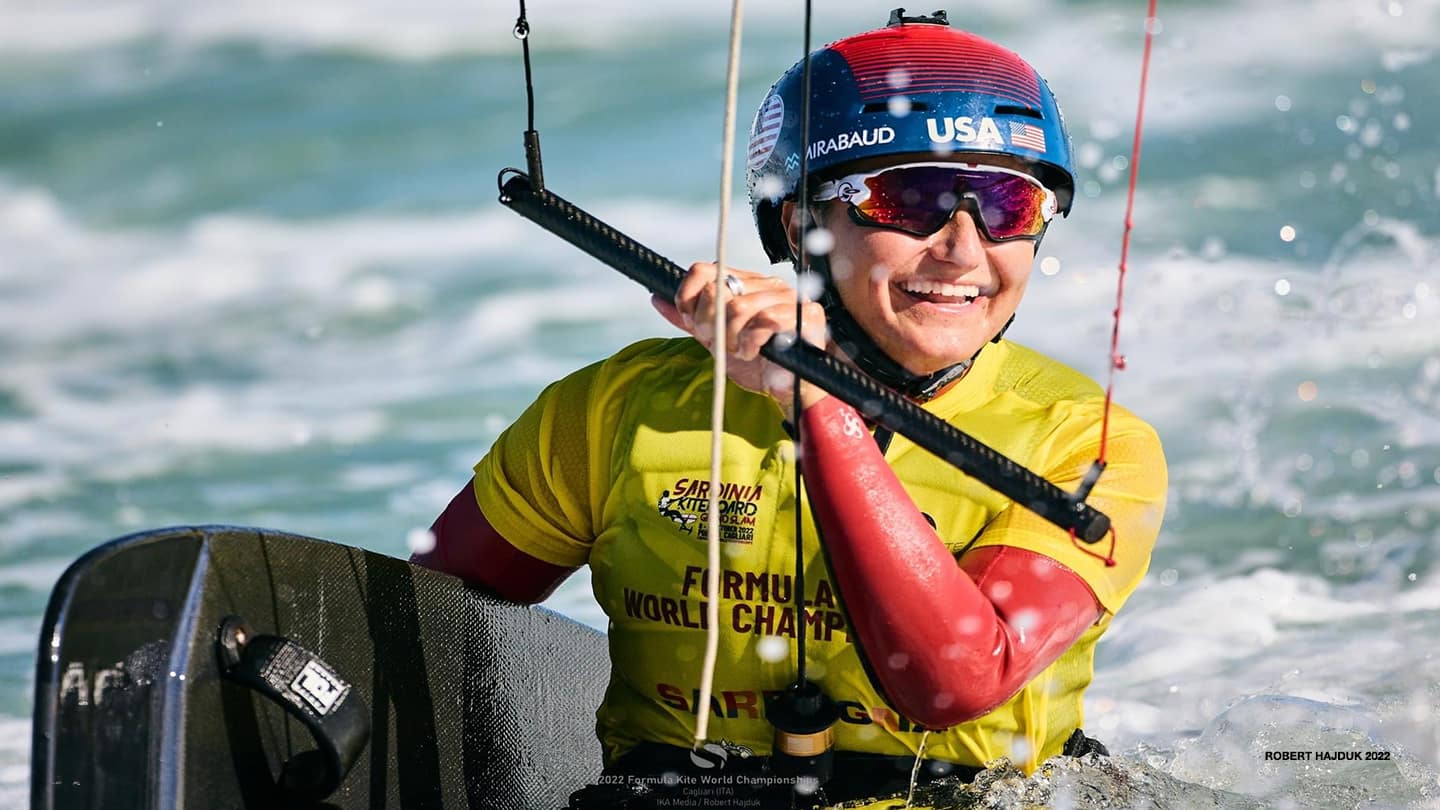 Daniela Moroz reacts while competing in the 2022 Formula Kite World Championships on Oct. 16, 2022 in Cagliari, Italy.
The level of success Daniela Moroz has achieved as a kiteboarder in recent years could stand up against just about any athlete in the Olympic and Paralympic sports world.
The Californian is weeks removed from achieving her sixth consecutive world title in the sailing discipline and is a three-time US Sailing Yachtswoman of the Year.
The kicker? She's still just 21 years old.
With kiteboarding – also known as kitesurfing, or Formula Kite – set to make its Olympic debut at the Olympic Games Paris 2024, Moroz will now have a new way to measure her success.
"Something I'd always dreamed of as a kid was going to the Olympics," Moroz, a native of Lafayette, California, said. "It was just kind of a matter of what sport I wanted to do it in. Now here we are, a couple years out from the Games, and it's all happening for real, which is pretty crazy."
With an Olympic dream in mind, the bigger challenge was finding the right sport to focus on.
Moroz calls swimming "her first love." She competed on her high school swim team, standing out as a long-distance freestyler in events such as the mile.
That sport did wonders for her work ethic, she said, but as the daughter of windsurfers, Vlad and Linda Moroz, Daniela eventually found her own way in the realm of kiteboarding.
Sailing, one of the quintessential Olympic sports dating back to the second modern Olympic Games in 1900, is continuously evolving. In its quest for greater gender equality and diversity of nations, the sport amended its Olympic program ahead of Paris. Among the changes was adding kiteboarding events for women and men.
The fast-paced discipline, with athletes harnessed to a kite and gliding across the water on a board, reaching speeds up to 40 knots (46 mph) and jumping 20 feet into the air, is expected to be a fan-favorite in 2024.
Daniela's chosen discipline is similar but different from that of her parents, windsurfing. In kiteboarding, athletes are attached to both the board and the sail or parachute. In windsurfing, the sail is attached to the board, but not the athlete.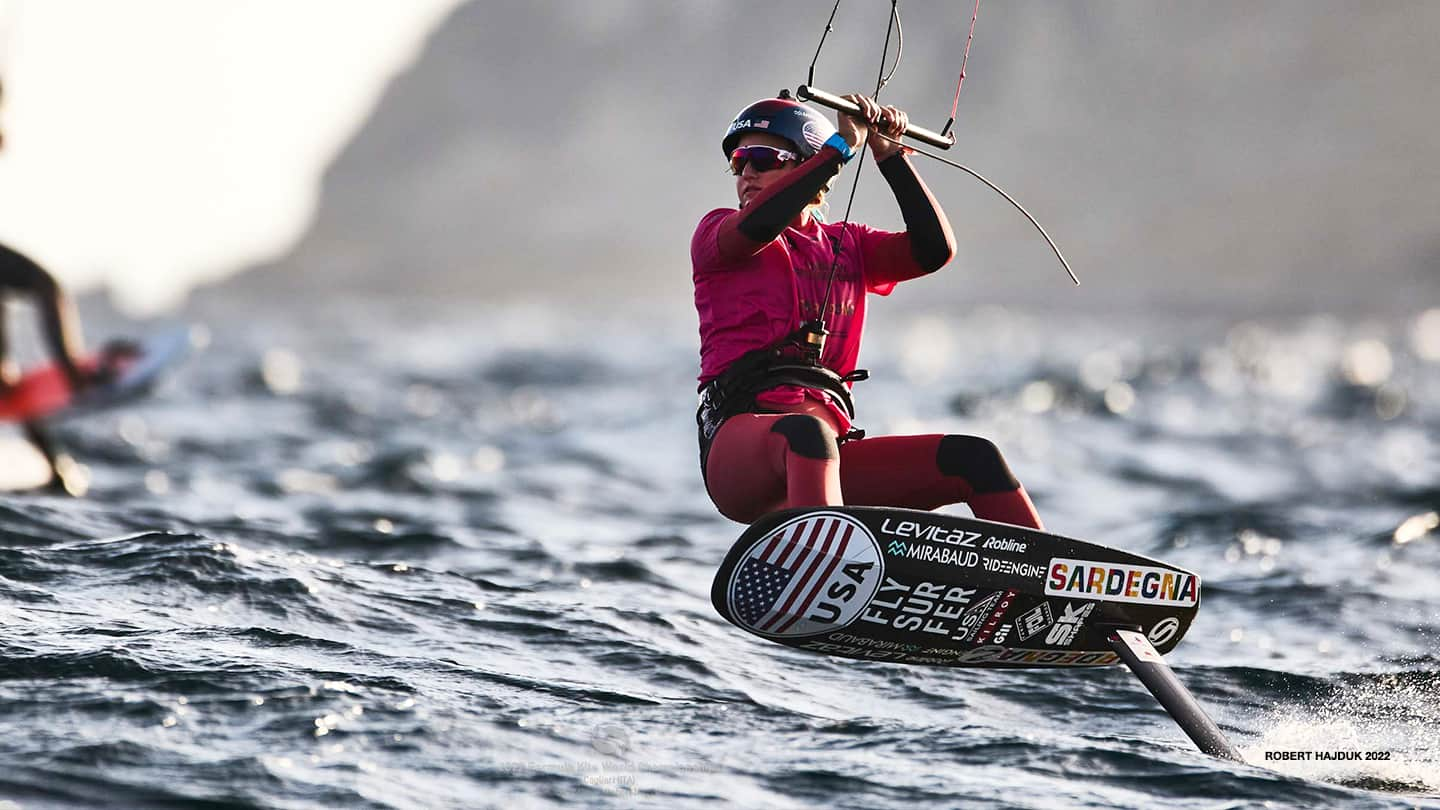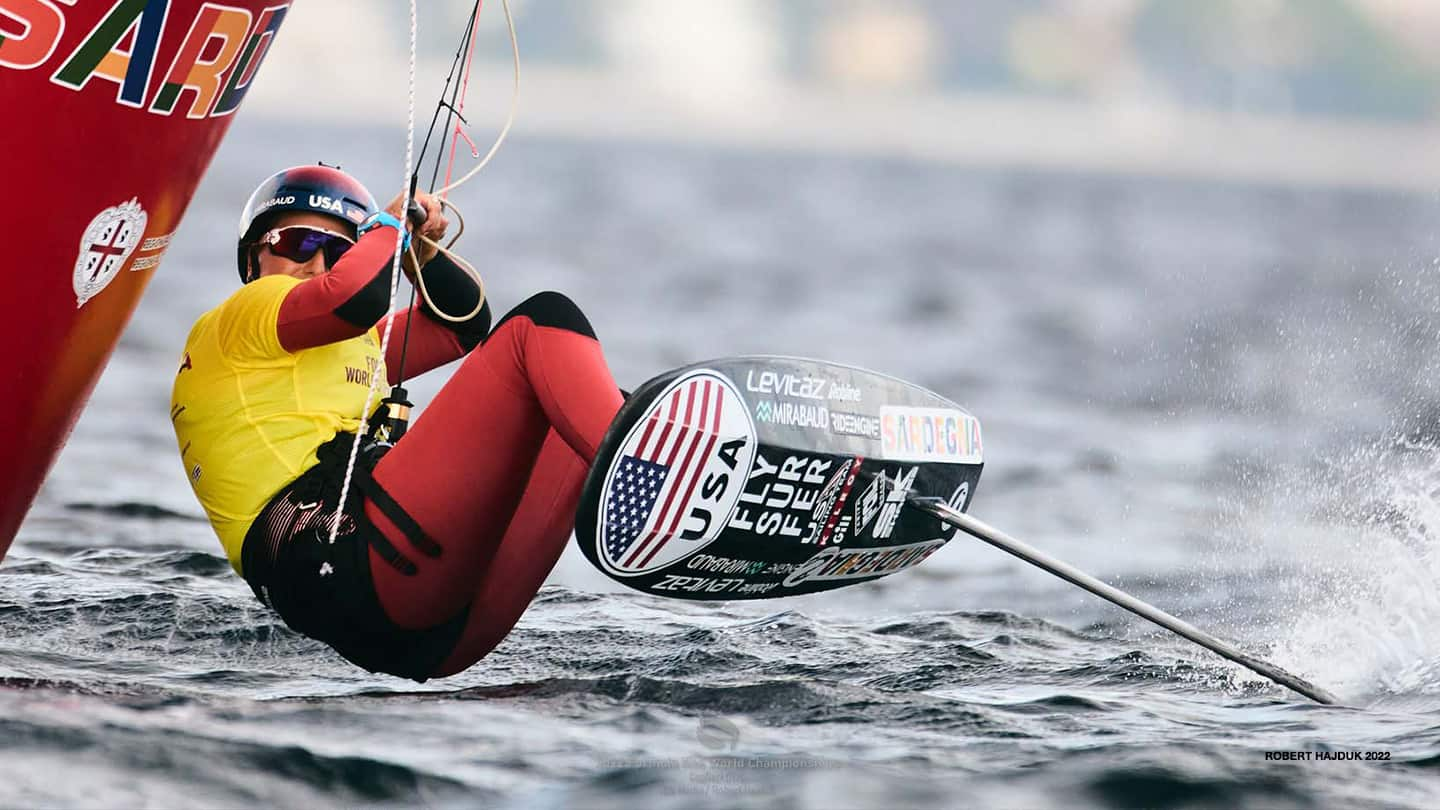 Jack Goodwillie spent five years as the sports information director at California Div. III schools Caltech and Whittier College. A native of the Philadelphia area, Jack has also covered high school sports for the Philadelphia Inquirer. He is a contributor to TeamUSA.org on behalf of
Red Line Editorial, Inc.