Title IX Helped Drive The Careers Of Trischa Zorn-Hudson, Other U.S. Hall Of Famers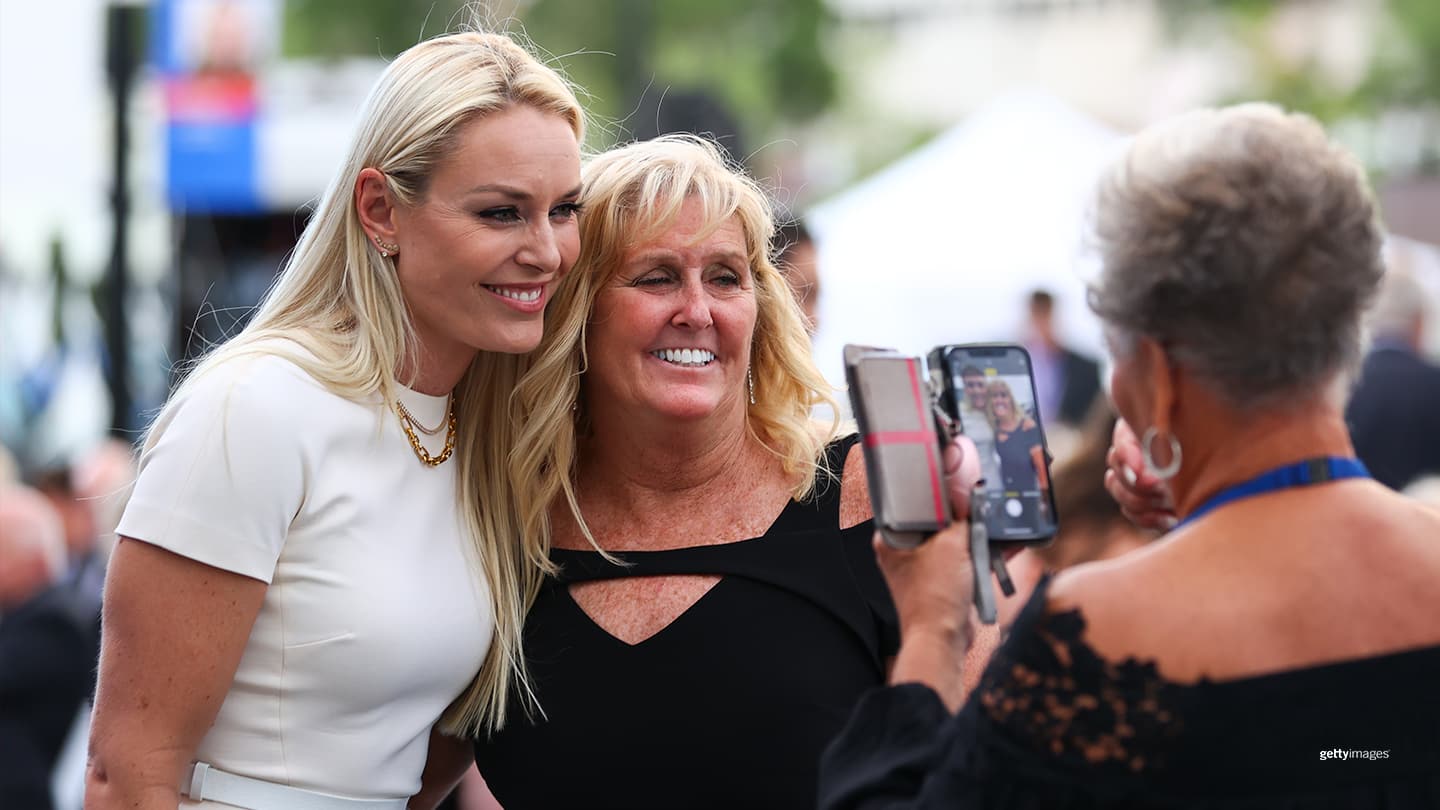 (L-R) Lindsey Vonn and Trischa Zorn-Hudson pose for a photo at the 2022 USOPC Hall Of Fame ceremony on June 24, 2022 in Colorado Springs, Colo.
To put it into proper perspective, Trischa Zorn-Hudson owns more career Paralympic medals than some countries do.

Zorn-Hudson's staggering haul of 55 swimming medals — 41 of them gold — over seven Games until the age of 40 at the Olympic Games Athens 2004 makes her the most decorated Paralympian in history. During the dozen years from 1980 to 1992, she was unbeaten and won 25 straight gold medals.

In recognition of her achievements, beginning in 2000, USA Swimming has annually honored a disabled swimmer's international and national excellence with the Trischa L. Zorn Award.

After her swimming career, Zorn-Hudson taught special needs students. She has also been an athlete representative on the U.S. Olympic & Paralympic Committee's Athletes Advisory Council and helped U.S. military service members participate in Paralympic sports and other activities through the Department of Veterans Affairs, for whom she works as an attorney.

For her many contributions in and out of the pool, Zorn-Hudson on June 24 was inducted into the U.S. Olympic & Paralympic Hall of Fame, Class of 2022.

That the recognition came in the month that the country was recognizing the 50-year anniversary of Title IX was fitting for Zorn-Hudson and the other inductees.

Signed in 1972, Title IX prohibits sex-based discrimination in schools or other education programs that receive federal funding. Zorn-Hudson was just 8 years old at the time, but she would soon go on to make her first U.S. Paralympic Team in 1980. A few years later she became the first visually impaired athlete to earn a NCAA Division I scholarship, which she then used to become a four-time All-American in backstroke at the University of Nebraska.

"Title IX was very impactful because being a female athlete, and then put on top of it an athlete with a physical disability, there were challenges, obviously, that I had to overcome," Zorn-Hudson recalled in a recent interview with TeamUSA.org. "It began to give opportunities for just not myself but for other women who may have been similarly situated.

"When I looked at a school, I had to make sure that that school was going to be accommodating for me. So, it wasn't just how is the athletic program? One of my No. 1 questions was what is the disabled student services like? How do you support a person, an athlete, who has a physical disability in the classroom? That was another layer that I had to be concerned about just so that I wasn't setting myself up for failure."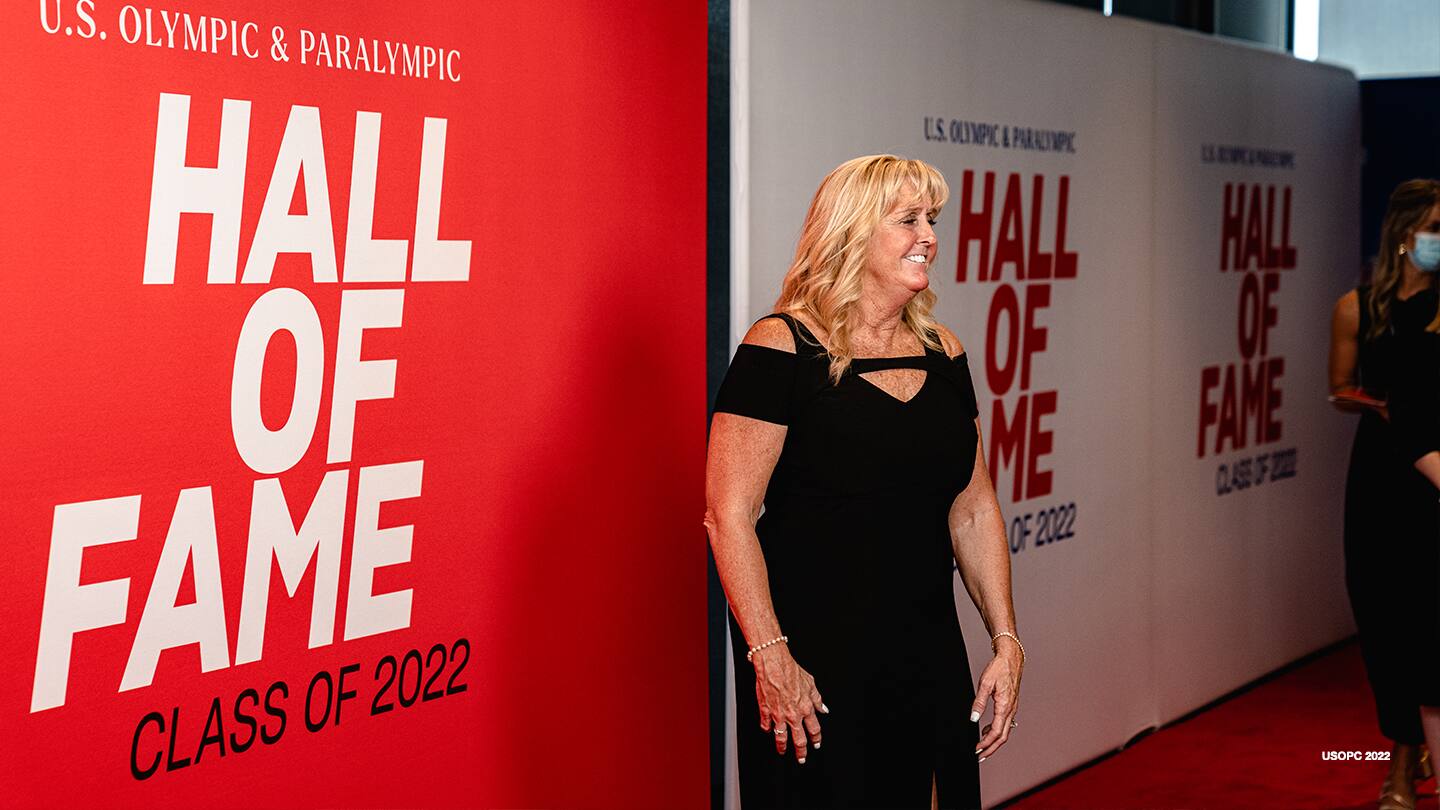 Trischa Zorn-Hudson poses for a photo during the red carpet at the 2022 USOPC Hall of Fame ceremony on June 24, 2022 in Colorado Springs, Colo.
For Zorn-Hudson, Nebraska proved to be the perfect combination of educational offerings, athletics and disabled student services.

"Probably, I couldn't have had a better place for me to land when it came to picking schools," she said. "After speaking to the coach at Nebraska, it just felt right. I couldn't have asked for a better fit. It worked out well."

Fellow Paralympian Muffy Davis and Olympic swimmer Natalie Coughlin, who went into the U.S. Olympic & Paralympic Hall of Fame this year with Zorn-Hudson, also pointed to the considerable impact Title IX had on their careers.

"I call myself a Title IX baby because I was born the year it was passed into law, securing my and every other female's right to access an opportunity to sports and athletic competition," said Davis, a seven-time Paralympic medalist in alpine skiing and cycling, at the induction ceremony. "I never questioned that I could be (a Paralympian). Of course, I could.

"For that opportunity, I have to thank the many, many fierce, strong female athletes and leaders, many of whom are here with us tonight, who fought, unwaveringly, for me and all future generations of girls and women athletes to have that right. You are a part of my foundation, and I thank you."

Coughlin, who had suffered a torn labrum before the 2000 U.S. Olympic Team Trials, said that Title IX resurrected her swimming career. She went on to win 12 medals in as many events in three Olympic Games.

"It would be remiss of me not to mention that this year is the 50th anniversary of Title IX," Coughlin said at the induction ceremony. "I want to recognize those trailblazers before me that gave me the opportunity to compete in college and extend my athletic career. Had it not been for Title IX, I would have quit swimming back in August of 2000 and left the sport bitter and disappointed.

"But I went to (the University of California, Berkeley), where I got to start fresh. I found a program that not only supported me but transformed me from the wreckage of my previous year. I completely changed my training and reignited my love and passion for the sport."

Coughlin went on to win 12 NCAA titles at Cal in one of the most celebrated college swimming careers ever. The rest, as they say, is history.
Bob Reinert spent 17 years writing sports for The Boston Globe. He also served as a sports information director at Saint Anselm College and Phillips Exeter Academy. He is a contributor to TeamUSA.org on behalf of
Red Line Editorial, Inc.