U.S. Men Win Silver In The Volleyball Nations League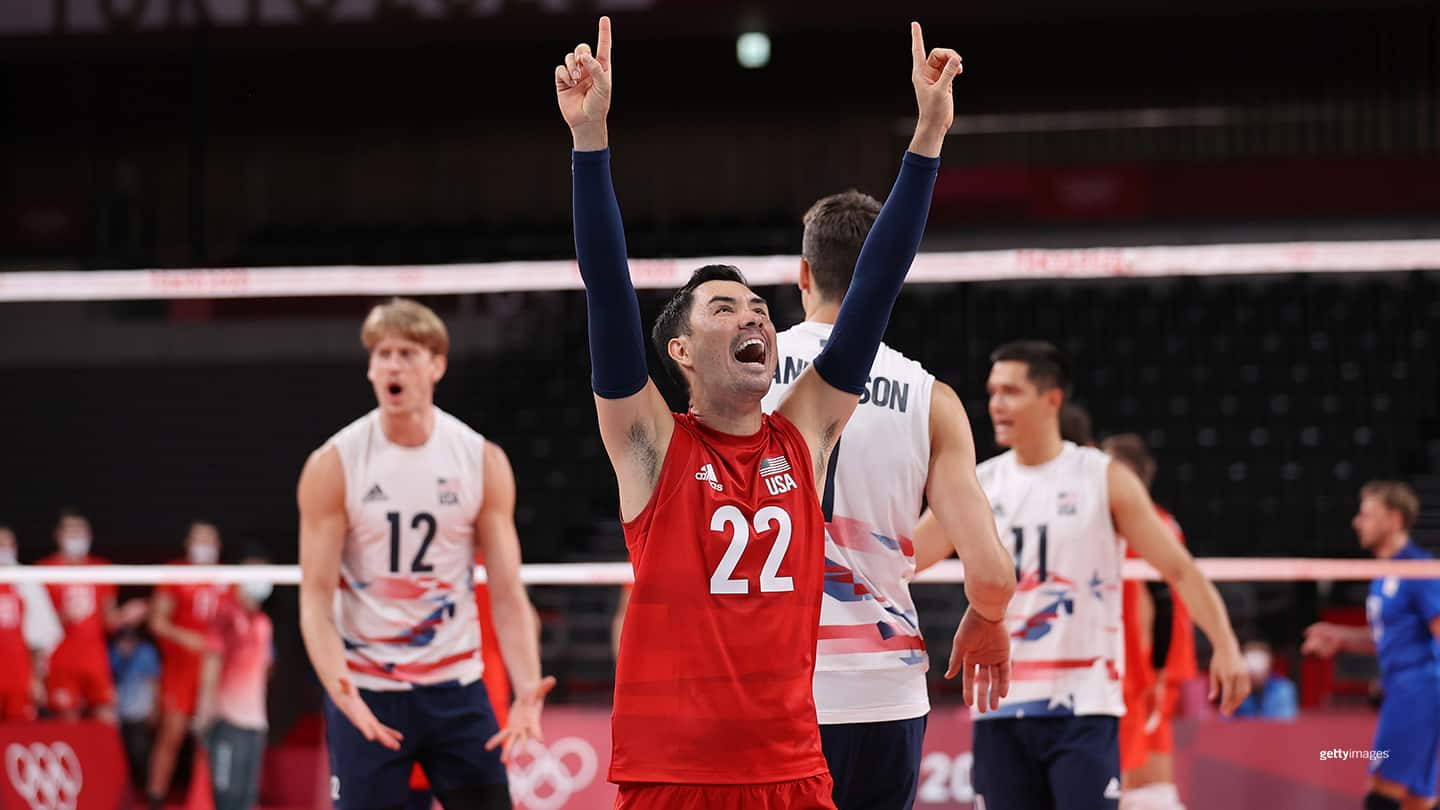 Erik Shoji celebrates after winning the third set during the men's preliminary round at the Olympic Games Tokyo 2020 on July 26, 2021 in Tokyo.
After six weeks and 15 matches, the U.S. men's team's run in the Volleyball Nations League came to an end with a second-place finish Sunday in Bologna, Italy.

The U.S. has now medaled in three of the four Nations League tournaments since the tournament began in 2018 (the 2020 event was canceled due to the COVID-19 pandemic).

After finishing the preliminary round 10-2, the Americans started the knockout stage of the Nations League on Wednesday in Bologna against Brazil, the defending Nations League champion. After dropping the first set, the U.S. won the next three, including a 25-17 victory in the fourth set to move on to a semifinal showdown with Poland.

The U.S. lost to Poland 3-1 on June 26 in the second week of pool play, which took place in Sofia, Bulgaria. The tables were turned on Saturday's semifinal, as the Americans won in dominating fashion, sweeping Poland and finishing off the match with a 25-13 victory in the third set.

While the Americans led in multiple statistical categories in both matches, a common theme was their blocking advantage. They combined to out-block Brazil and Poland, 13-5. Team captain David Smith tallied three blocks apiece in each win. Smith finished second in the Nations League with 32 blocks.

The win over Poland set up a final against France, the defending Olympic champs. After dropping the first two sets, the Americans rallied back to force a fifth set. The comeback effort fell short however, as France won the tiebreaking set, 15-10.

Aaron Russell led the way for the Americans with 20 kills in the final. He added eight digs on the defensive end, trailing only Erik Shoji's nine.

The U.S. was one of three teams — along with Italy and Poland — who finished the 12-match pool play with 10 wins. Poland ended up beating Italy in the third-place game after each team was swept in the semifinals.
Luke Hanlon is a sportswriter and editor based in Minneapolis. He is a freelance contributor to TeamUSA.org courtesy of
Red Line Editorial, Inc.