USA Boxing Secure 13 Total Medals In The 2022 AMBC Elite Championships
by U.S. Olympic & Paralympic Committee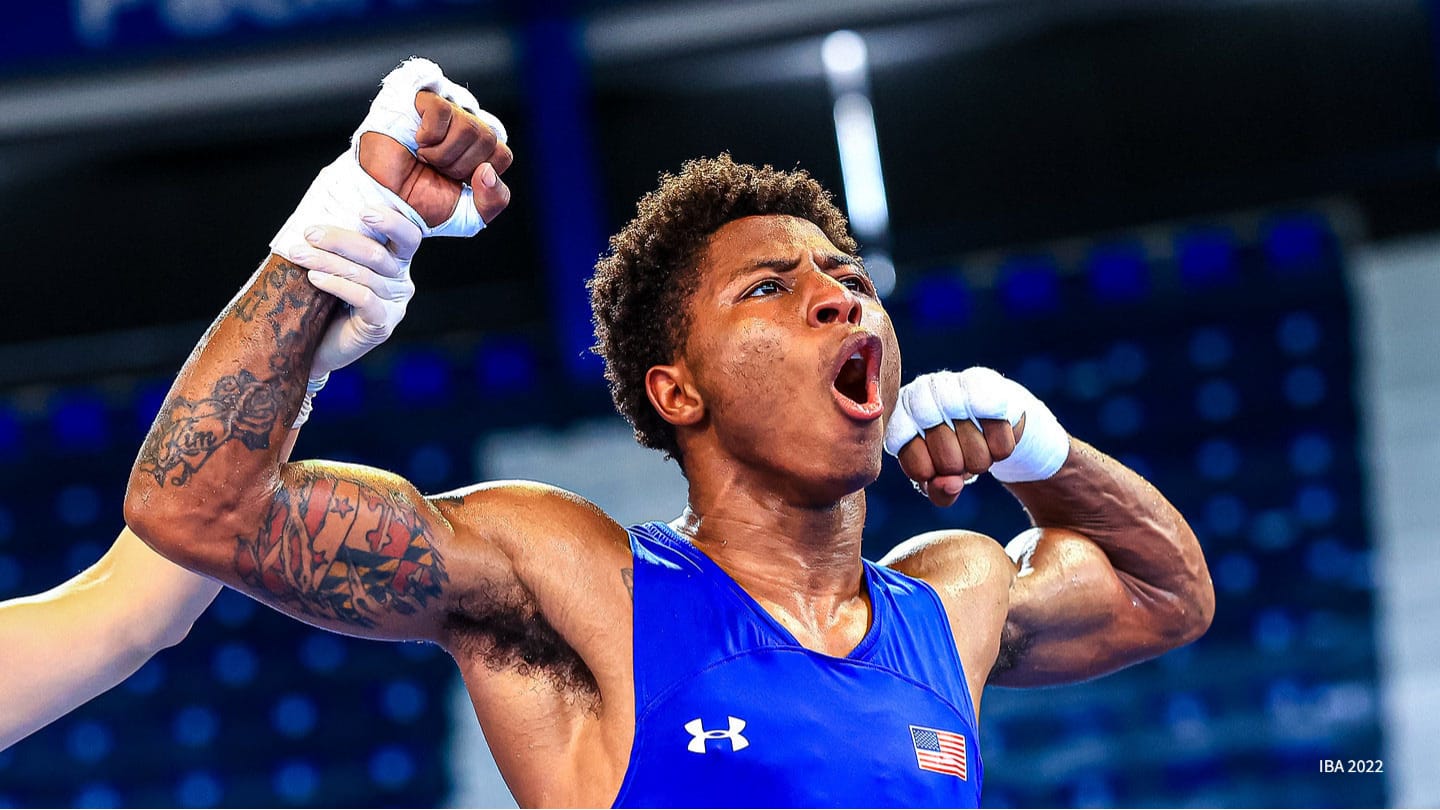 Jahmal Harvey of Team USA celebrates his win at the 2022 AMBC Elite Championships in Guayaquil, Ecuador.
International debuts, unanimous decisions and 13 medals. Team USA made their mark at the 2022 AMBC Elite Continental Championships in Guayaquil, Ecuador.
Team USA's female boxers were the first medalists on the board. Jennifer Lozano (Laredo, Texas) won a gold medal in her international debut, while also competing in a new weight class. Lozano defeated Tatiana Flores Milagros of Argentina by unanimous decision to take home the title. After a standing eight count in round one, Jajaira Gonzalez recovered to defeat Rebeca Santos of Brazil, 4-1. Gonzalez, who was competing in her first international tournament since 2018, took Team USA's second gold of the tournament.
Rashida Ellis of Lynn, Massachusetts, also competed in a gold medal match. Ellis narrowly lost to 2020 Olympic silver medalist Beatriz Ferreira of Brazil to ultimately to come away with a silver medal in the championship. Kayla Gomez and Amelia Moore both also contributed to Team USA's medal count, winning bronze in their respective categories.
The final day of competition proved fruitful for Team USA in the men's divisions. Three unanimous decisions and four dominating performances in the gold-medal round, brought Team USA's total gold medal count to six. Roscoe Hill defeated Frislan Romero of Cuba, Obed Bartee-El bettered Hector Martinez of Mexico and Jamar Talley closed out the celebration in the heavyweight division with a win over Carlos Moreno of Mexico. 2021 Elite Men's World Champion, Rahim Gonzales celebrated another international win as he took four out of the five judges card over Brazil's Isais Ribeiro.
Jahmal Harvey and Arjan Iseni also made it all the way through the tournament to the gold medal fights. Ultimately, they both secured silver medals to bring Team USA's total medal count at the AMBC Elite Championships to 13.
Men's Finals Results

51 kg: Roscoe Hill, Spring, Texas/USA, dec. over Erislan Romero/CUB, 5-0
57 kg: Gabriel do Nascimiento Luiz/BRA dec. over Jahmal Harvey, Oxon Hill, Md./USA, 4-1
75 kg: Obed Bartee-El, Harvest, Ala./USA, dec. over Hector Martinez/MEX, 5-0
80 kg: Rahim Gonzales, Las Vegas, Nev./USA, dec. over Isaias Ribeiro/BRA, 4-1
86 kg: Keno Machado/BRA dec. over Arjan Iseni, Staten Island, N.Y./USA, 4-1
92 kg: Jamar Talley, Camden, N.J./USA, dec. over Carlos Moreno, MEX, 5-0
Women's Finals Results

50 kg: Jennifer Lozano, Laredo, Texas/USA, dec. over Tatiana Flores Milagros/ARG, 5-0
60 kg: Beatriz Ferreira/BRA dec. over Rashida Ellis, Lynn, Mass./USA, 4-1
63 kg: Jajaira Gonzalez, Glendora, Calif./USA, dec. over Rebeca Santos/BRA, 4-1