USMNT Comes Back From Early Deficit To Beat Costa Rica In World Cup Qualifying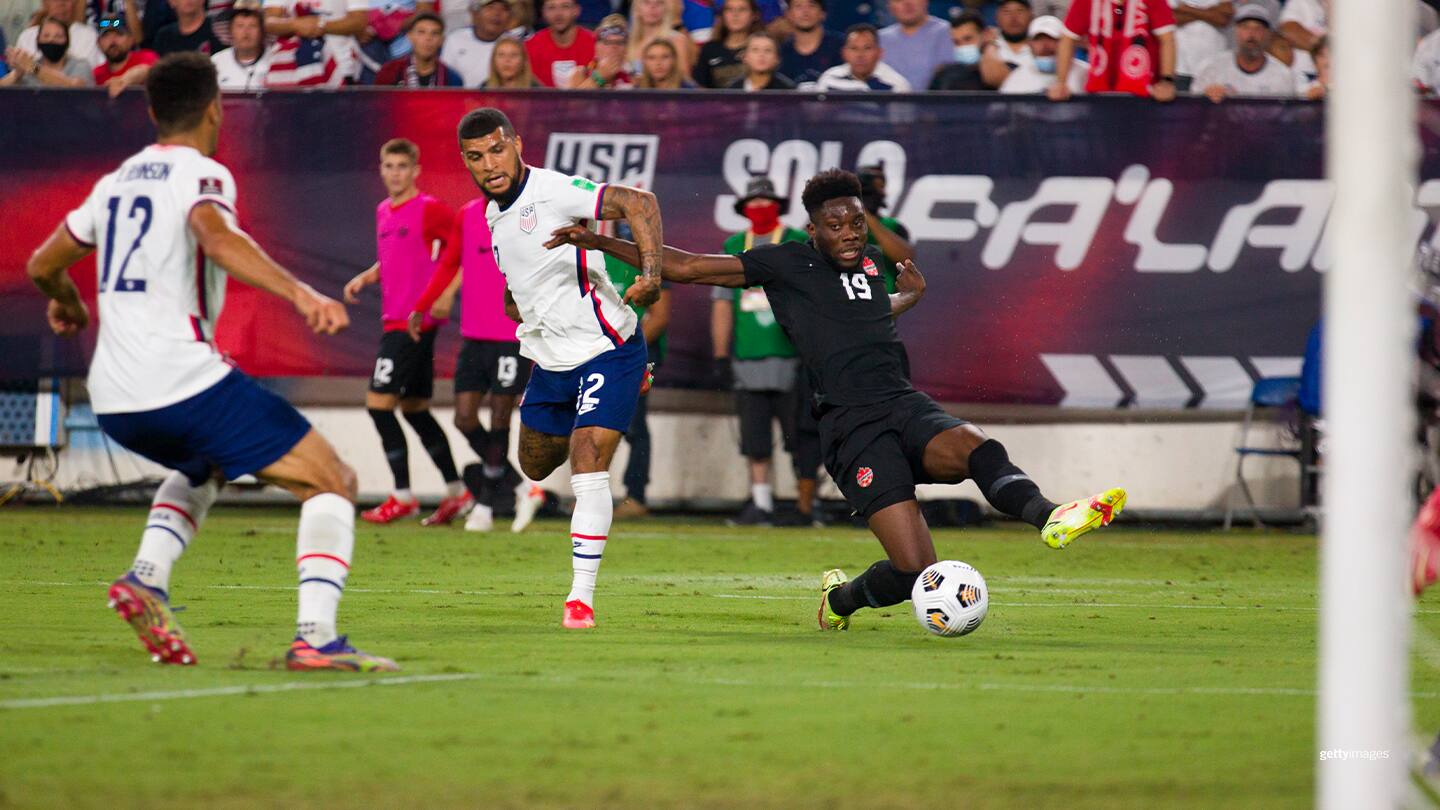 DeAndre Yedlin battles for the ball during the second half of a World Cup qualifying match at Nissan Stadium on September 5, 2021 in Nashville, Tennessee.
Wednesday's World Cup qualifying game couldn't have started any worse for the U.S. men's soccer team. Of course, it's how the game ends that counts.

The USMNT came back from a first-minute deficit to beat Costa Rica 2-1 in a World Cup qualifier at Lower.com Field in Columbus, Ohio, where the Americans have won more World Cup qualifying games than any other city.

Now nearing the midway point of Concacaf's "Octagonal" final qualifying round, the U.S. is at least temporarily tied for first place with eight games remaining. The top three teams automatically qualify for the 2022 World Cup in Qatar, while the fourth-place team moves on to an intercontinental playoff.
Fought for it and earned it. 3 points at home to close out this #WCQ window.#OnlyForward #SoloPalante | @VW pic.twitter.com/QxUu5tXZIZ


— U.S. Soccer MNT (@USMNT) October 14, 2021


After replacing seven starters for Sunday's game at Panama, in which the U.S. fell 1-0 for its first loss in this qualifying campaign, coach Gregg Berhalter kept just two of those starters against Costa Rica. Among those changes was starting Zack Steffen in goal for the first time in World Cup qualifying.

Second-guessers had plenty of ammunition when Keysher Fuller scored off a cross for Costa Rica just a tick before the 1-minute mark.
His 👞 came untied. pic.twitter.com/VByZ19uB6P


— U.S. Soccer MNT (@USMNT) October 14, 2021
The U.S. got one back in the 25th minute when Sergiño Dest created space for himself at the top of the penalty area and then drilled a long, curling shot past the outstretched arms of Costa Rica star goalie Keylor Navas.
The Americans went into halftime leading 65-35 in possession and having a 6-3 advantage in shots on goal. Twenty-one minutes into the second half, they took the lead on the scoreboard too. Timothy Weah slipped through two defenders and then one-timed a through pass from Dest. His rocket from a tight angle bounced off goalie Leonel Moreira — who had replaced an injured Navas at half — and into the net. The score counted as an old goal for Moreira.
With the win the U.S. is at least temporarily tied with Mexico with 11 points, although Mexico could regain the lead when it hosts El Salvador later tonight.
Costa Rica, which has qualified for four of the last five World Cups, ranks fifth.
The U.S. came into tonight's game with a 7-1-2 record in World Cup qualifying games in Columbus since 2010, including four against Mexico all with a 2-0 scoreline (aka "dos a cero").
The two rivals won't play in Columbus this time, but they'll meet 40 miles south in Cincinnati when World Cup qualifying resumes on Nov. 12.
Chrös McDougall has covered the Olympic and Paralympic Movement for TeamUSA.org since 2009 on behalf of Red Line Editorial, Inc. He is based in Minneapolis-St. Paul.