Two-Time Olympian Molly Huddle And Husband Kurt Benninger Expecting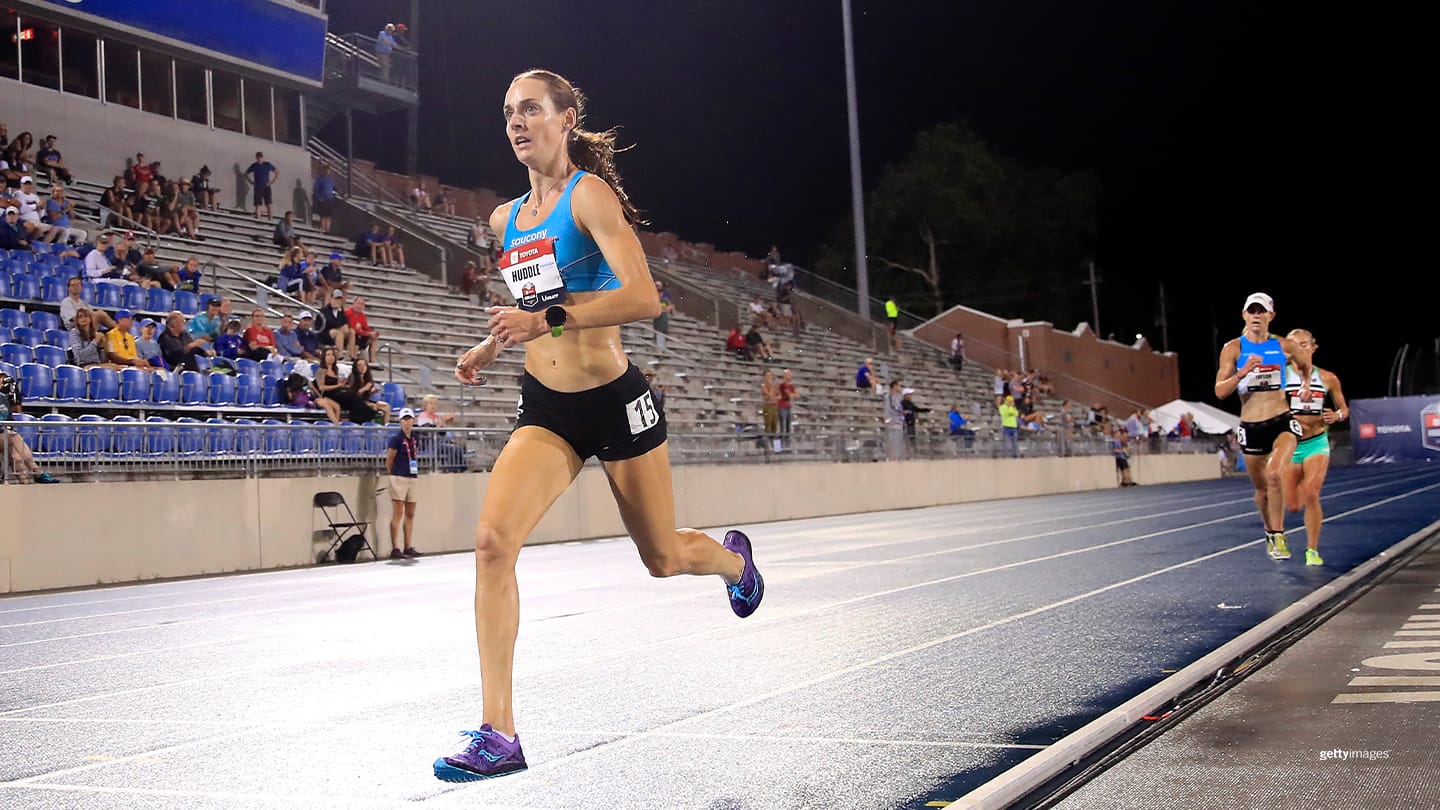 Molly Huddle runs to victory in the final of the 10,00 meter during the 2019 USATF Outdoor Championships at Drake Stadium on July 25, 2019 in Des Moines, Iowa.
The Boston Marathon is going to have to wait, but that's just fine for Molly Huddle.


The 37-year-old two-time Olympian has a pretty good reason; she and husband Kurt Benninger are expecting their first child.


"Boston, I'll have to take a rain check this year," she wrote in an Instagram post announcing the news. "I won't be racing but I am working on an exciting ~collaboration~ with Kurt, so there's a lot to prepare for the next few months! Baby Huddle- Benninger is due in April 2022."
Pictured alongside Huddle and Benninger is their Yorkshire terrier mix, Rusty. Huddle and Benninger met at the University of Notre Dame, where both earned multiple All-America honors. Benninger is currently an assistant distance coach at Brown University.
After missing out on the Olympic Games Beijing 2008, Huddle qualified for the 2012 London Games and placed 11th in the 5,000-meter. In 2016, she won both the 5,000 and 10,000 at the U.S. Olympic Team Trials to make her second Games, where she set an American record in the 10,000 that still stands. Later that year, she placed third in the New York City Marathon, the first marathon of her career. Huddle had to withdraw from the 2020 Olympic Trials due to injury, having been scheduled to compete in the 10,000.
While Huddle won't be racing in Boston, she said she plans to plans to still have an ambassador role and cheer on the runners. The Elmira, New York, native is definitely not planning to stop racing and hopes to return to the road next summer.
Todd Kortemeier is a sportswriter, editor and children's book author from Minneapolis. He is a contributor to TeamUSA.org on behalf of Red Line Editorial, Inc.