U.S. Falls To Honduras, Fails To Qualify For Olympics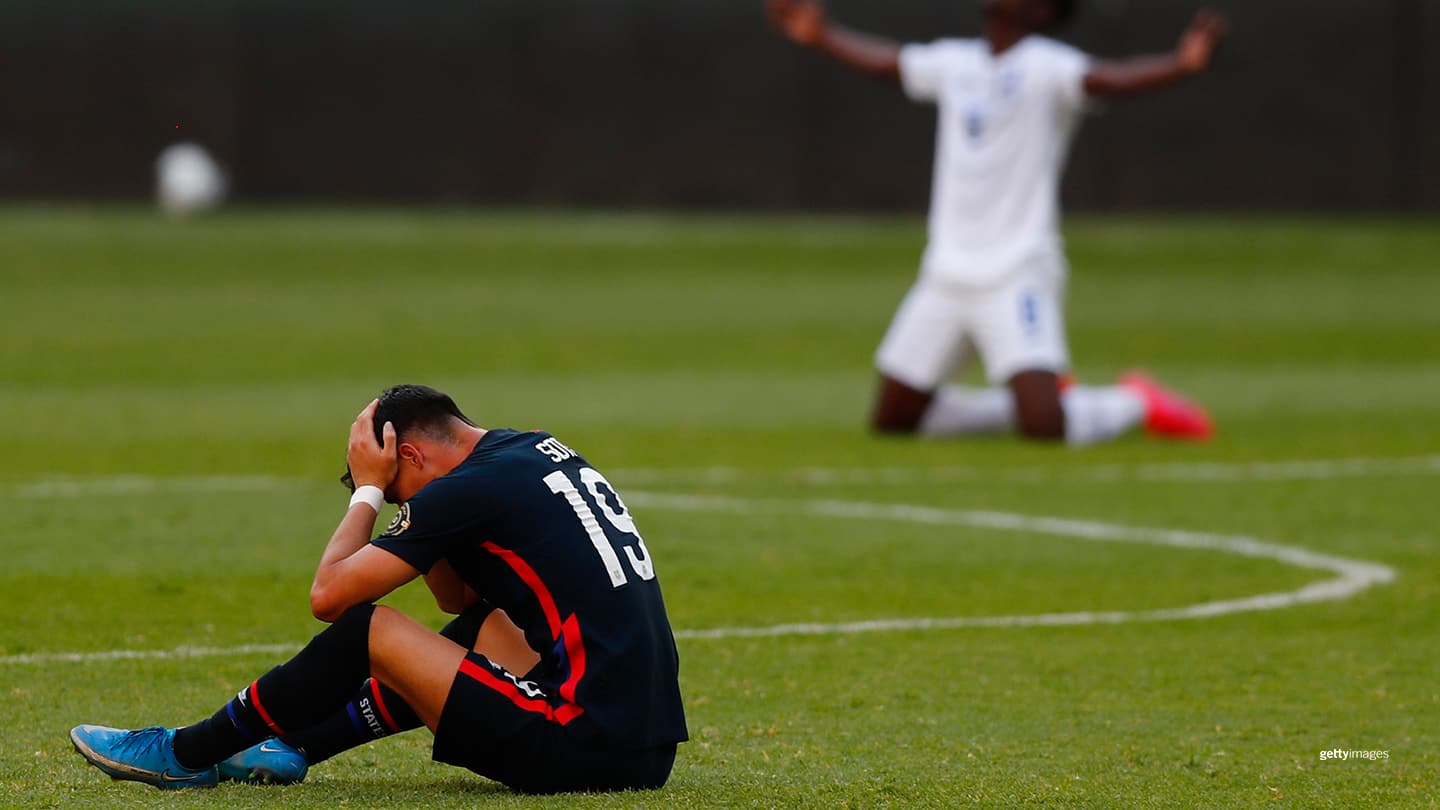 Sebastian Soto reacts after the game against Honduras at the Concacaf Men's Olympic Qualifying Tournament on March 28, 2021 in Guadalajara, Mexico.
The U.S. men's soccer team was hoping to make it to the Olympics for the first time since 2008, but once again it will have to wait.

Playing in the semifinals of the Concacaf Men's Olympic Qualifying Tournament in Guadalajara, Mexico, on Sunday, the U.S under-23 team fell to Honduras 2-1.

Honduras opened the scoring in the final seconds of the first half when Juan Carlos Obregon deflected a header past U.S. goalkeeper David Ochoa.

Early in the second half, Honduras doubled its lead by capitalizing on a U.S. mistake. American defender Aaron Herrera chipped the ball back to Ochoa. But Ochoa sent his return pass too close Honduras forward Luis Palma, who only had to extend his left leg and the ball was in the back of the U.S. net.

Jackson Yueill did all he could to get the U.S. back into the game with a beautiful strike in the 51st minute, arcing the ball into the top corner to make it 2-1. But despite some late pressure, the U.S. couldn't get the equalizer.

The U.S. had defeated Costa Rica and the Dominican Republic in the tournament before losing to Mexico 1-0. Honduras, which also stopped the U.S. from qualifying in 2015, will go to the Olympics for the fourth consecutive time.

With no Olympics on the horizon, the U.S. men's program will now focus fully this summer on the set of tournaments that will lead up to the start of World Cup qualifying. The last tournament did not include the U.S. men.

Now riding a nine-game unbeaten streak following Sunday's 2-1 win over Northern Ireland in a friendly in Belfast, the U.S. senior men's team will turn its attention to the Final Four of the inaugural Concacaf Nations League in June. The tournament started in September 2019 following a qualifying period and, like most other competitions, was delayed due to the global pandemic. The U.S. will host, with Mexico, Honduras and Costa Rica also competing.

That will be followed by the Concacaf Gold Cup, a tournament the U.S. has won six times since its inception in 1991, beginning in July.
Karen Price is a reporter from Pittsburgh who has covered Olympic and Paralympic sports for various publications. She is a freelance contributor to TeamUSA.org on behalf of
Red Line Editorial, Inc.