U.S. Men's Under-23 Team Tops Costa Rica 1-0 To Open Olympic Qualifying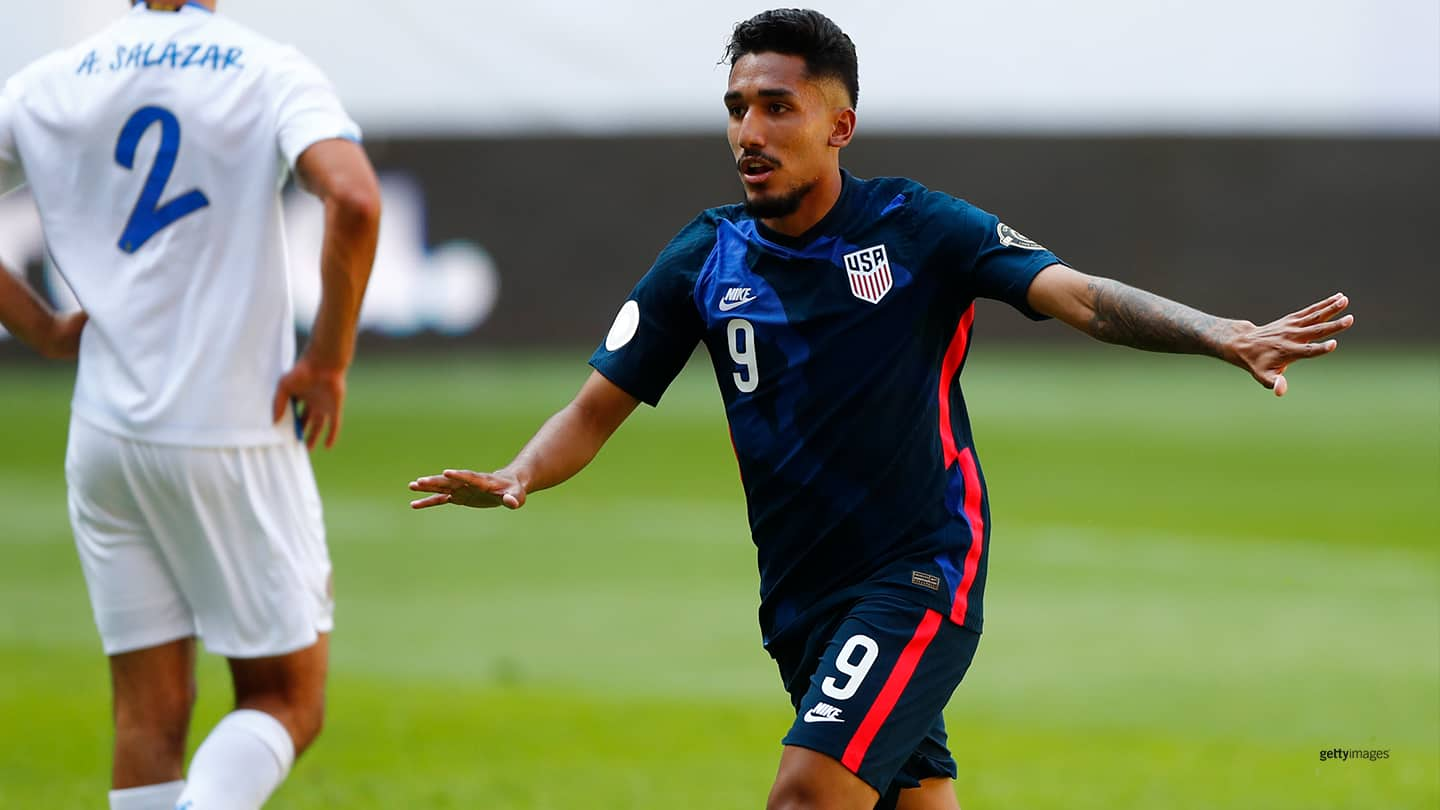 Jesús Ferreira celebrates after scoring the first goal during the match between USA and Costa Rica as part of the 2020 Concacaf Men's Olympic Qualifying at Jalisco Stadium on March 18, 2021 in Guadalajara, Mexico.
A little over 13 months after making his senior national team debut against Costa Rica, Jesús Ferreira scored the lone goal Thursday for the Under-23 U.S. men as they got off to a perfect start against the U-23 Costa Ricans in the Concacaf Men's Olympic Qualifying Championship.

As a ball rolled across the Costa Rica 18-yard box in the 35th minute, eluding players from both teams, Ferreira lined up a perfect shot and fired home the only goal Team USA would need. U.S. keeper David Ochoa came up with some big saves, nine in all, to record the shutout. Costa Rica held the edge in possession and put up a majority of shots.

Played at altitude on a hot afternoon in Guadalajara, Mexico, the win was hard-fought and vitally important for the U.S. as it seeks to qualify for the Olympic Games for the first time since 2008. They will attempt do so with a roster of mostly Major League Soccer players, who are still in the preseason portion of their match fitness and have little experience playing together. But the team does boast some international experience in players like Ferreira, of FC Dallas, who scored two goals in his second senior national team match in January.

"We're just happy," Ferreira said on the post-match broadcast. "We knew that we had to start the tournament strong. And that was with three points, no matter what."

Next up for Team USA is the second of three group stage matches against the Dominican Republic on Sunday. Three more points would put the Americans on the verge of advancing to the knockout round, where they must win their semifinal match in order to qualify for Tokyo.
Todd Kortemeier is a sportswriter, editor and children's book author from Minneapolis. He is a contributor to TeamUSA.org on behalf of
Red Line Editorial, Inc.