Kayaker Michal Smolen Paddles To Fifth Place In Canoe Slalom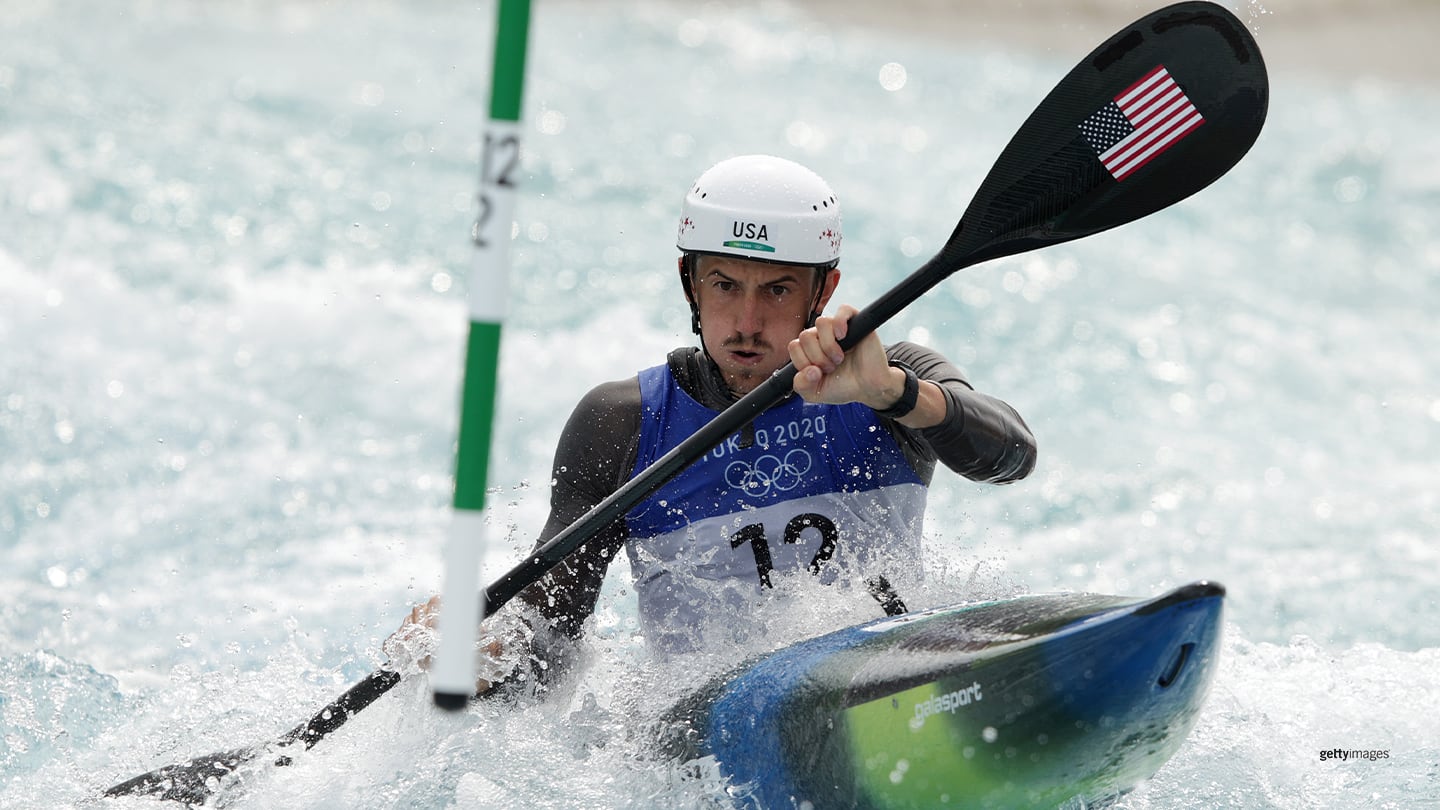 Michal Smolen competes at the Olympic Games Tokyo 2020 on July 30, 2021 in Tokyo.
TOKYO – Michal Smolen has no regrets about his Tokyo Olympic experience. He'd just like to do four, maybe five, seconds over.

Smolen finished fifth in canoe slalom men's kayak Friday after losing critical time on a gate in the latter part of the course.

"You had to drop in a wave and the wave had to push you into the gate," Smolen said. "The wave pushed me too much upstream, and I was pointing away from the gate instead of pointing in the gate, so I had to wait until it spat me out."

By that time, his podium hopes were sunk.

And yet Smolen, who was wearing the No. 12 bib, a coincidental reminder of his Rio Olympic Games finish five years ago when he didn't make the 10-man final, said, "Being fifth in the grand scheme of things is not so bad.

"It is a tremendous improvement and I know I can do better, so I just have to keep chasing it."

Smolen had a solid semifinal run at the Kasai Canoe Slalom Centre, placing third with a time of 96.11 seconds. Then in the final he clocked 99.12 seconds after his misadventure in that one section.

Rio bronze medalist Jiri Prskavec of Czech Republic, paddling last, took the gold with a time of 91.63 seconds, 3.22 seconds ahead of Jakub Grigar of Slovakia. Hannes Aigner of Germany, who won the Olympic bronze medal in 2012, again claimed the bronze with a time of 97.11 seconds while Felix Oschmautz of Austria was only .33 ahead of Smolen.

"I don't think beating Jiri was easy; I would have had to have a pretty flawless run," Smolen said, "but without that mistake it would have been enough for podium."

Smolen, 27, is from Charlotte, North Carolina, but he also has a home in Paris with his girlfriend, a French paddler. In just three years, the Olympic Games will be back in the French capital.

"After this experience, I want to get after it again," he said. "Fifth place is just not enough, you know! I think living there and training on that course will help for sure."

After a stretch when Smolen wasn't having fun in the sport he's done nearly his whole life, he's enjoying himself again.

"Without having fun, I wouldn't have been in the final today," said Smolen, who won the Pan American Games gold medal and the world championships bronze in 2015. "If I was just focused on putting together solid performances and being really serious, I don't think that would have been good for me. I think having fun really benefited me here."

The weather for the semifinal was a sunny 88 degrees at the Kasai centre, a man-made venue constructed for the Games and tucked next to a giant Ferris wheel and beside a busy highway.

By the final, the skies had clouded over. Smolen, whose international ranking is No. 23, said he felt like he was on pace from the starting block.

"I was happy," he said. I felt like every stroke that I did counted and I was getting good power out of each stroke."

And Smolen didn't hold anything back.

"I just went for it," he said. "I risked a bit more than in the semifinal."

After Smolen got hung up, he paddled furiously to the finish, then glided into the calm water with a dejected look on his face, his head down.

"My arms were like rocks, and I just had to fight to the bottom," he said. "I was just happy I crossed the finish line and I could take a breath for a second."

Smolen's placement was the top finish for Team USA in canoe slalom, which used to be known as whitewater slalom. The United States has not won an Olympic medal in the sport since Rebecca Giddens won the silver in K-1 in 2004.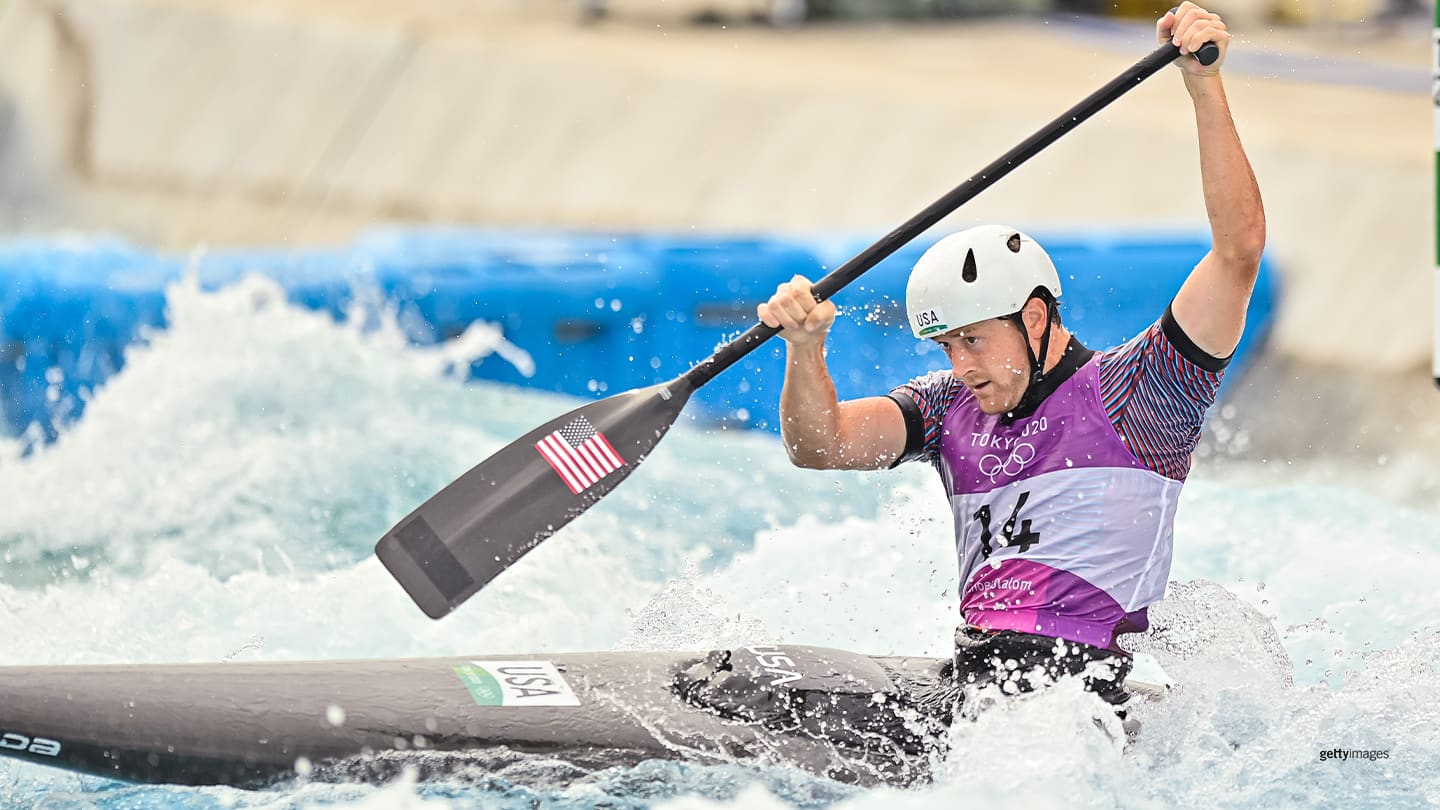 Zach Lokken competes at the Olympic Games Tokyo 2020 on July 26, 2021 in Tokyo.
Zach "Bug" Lokken was seventh in men's C-1 with a time of 106.08, which included a penalty on the 24th of 25 gates.

"My goal was to reach the final, but the dream was to win a medal," Lokken said. "Either way, I'm still really happy."

He plans to return for the next Olympic Games. "I'll be back for Paris 24," he said. "I got the adrenaline of (the Olympics) and I think this is a great race to show what you can really do."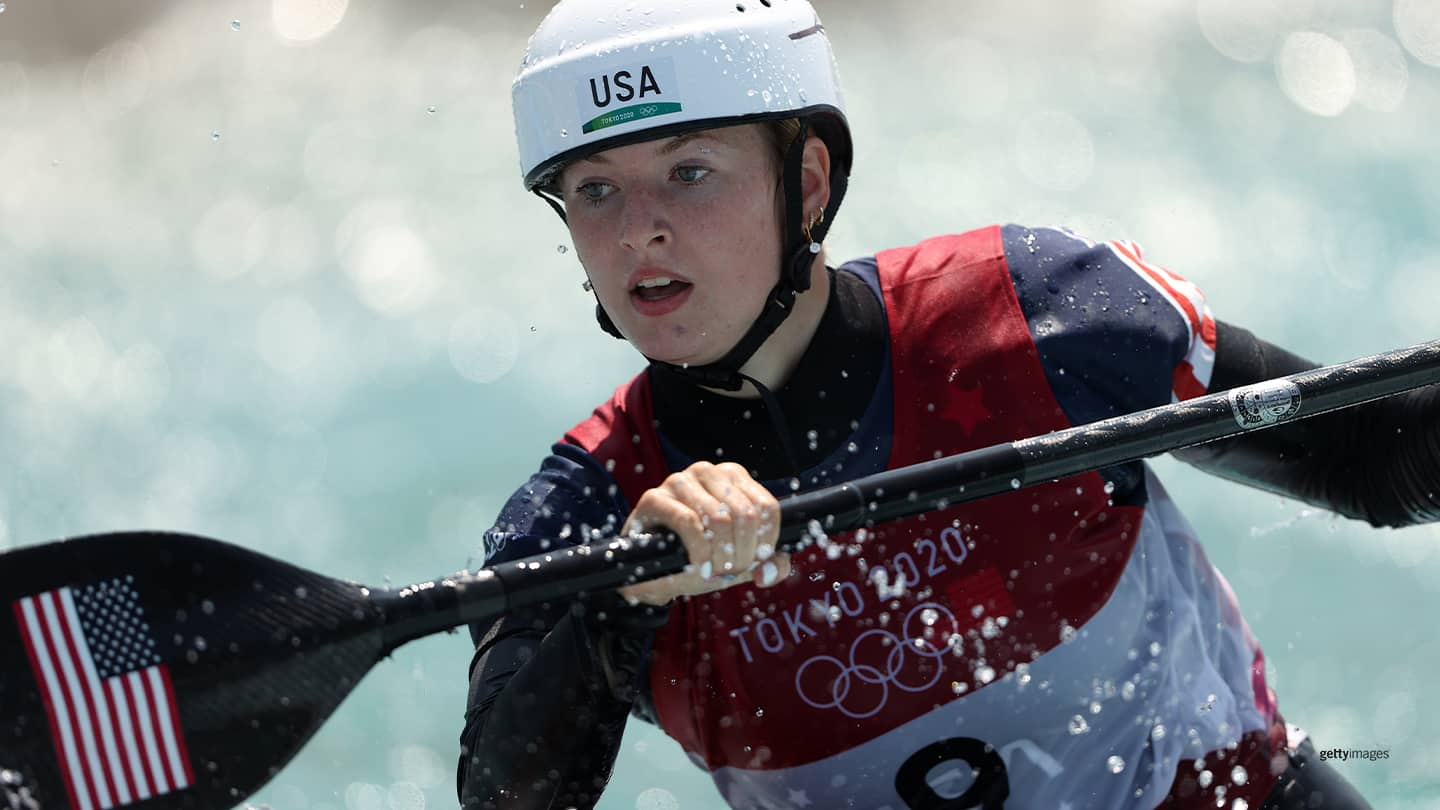 Evy Leibfarth competes at the Olympic Games Tokyo 2020 on July 28, 2021 in Tokyo.
At age 17, Evy Leibfarth was the youngest canoe slalom athlete in Tokyo. She finished 12th in women's kayak and 18th in women's canoe, an event which was making its Olympic debut.

In K-1, Leibfarth had a tough first run, then a successful second run to rank 14th going into the semis.

"I've been dreaming about this day since I was 8," she said. During my first run, there were some nerves and I was shaky at the top, but after that I just remembered why I'm here – I'm doing the sport that I love at the Olympics."

Unfortunately, finished with a time of 112.73, with no penalties, and did not make the 10-woman final.

"It's always frustrating to be on the cusp of making it or not making it," Leibfarth said, "But I had some parts of my run that I'm really proud of and I'm looking forward to taking this with me into my C-1 runs later this week."

Armed with the knowledge of the course she gained in K-1, Leibfarth was seventh in her first C-1 run and sixth in her second to advance to the semifinal.

"I'm so proud to be part of such a historic moment with all of these other amazing C-1 girls," Leibfarth said. "Having a gender equal canoe slalom has been a big goal for a lot of women in the sport for years, even before I started competing, so this is exciting and such a good step."

A 50-second penalty, when only the lower half of her body went through Gate 12, cost Leibfarth a chance at the final.

"It was definitely not the run that I was looking for," she said, "but I have a lot to learn from it to take into my next races."

Smolen, who is coached by his father Rafal, said he plans to take a break after the Olympics to "reflect on what just happened and spend some time with my parents and all the people who have been supporting me in this journey."

But he won't let those few seconds he lost torment him.

"I think the worst thing is leaving the race and leaving stuff on the table," Smolen said. "And I don't think I left anything on the table. I think I gave it my all, but I just think I had a bit of a hard time in one place - which can happen to anyone."
Want to follow Team USA athletes during the Olympic Games Tokyo 2020? Visit TeamUSA.org/Tokyo2020 to view the medal table, results and competition schedule.

Karen Rosen has covered every Summer and Winter Olympic Games since 1992 for newspapers, magazines and websites. Based in Atlanta, she has contributed to TeamUSA.org since 2009.