Brisbane Awarded 2032 Olympic And Paralympic Games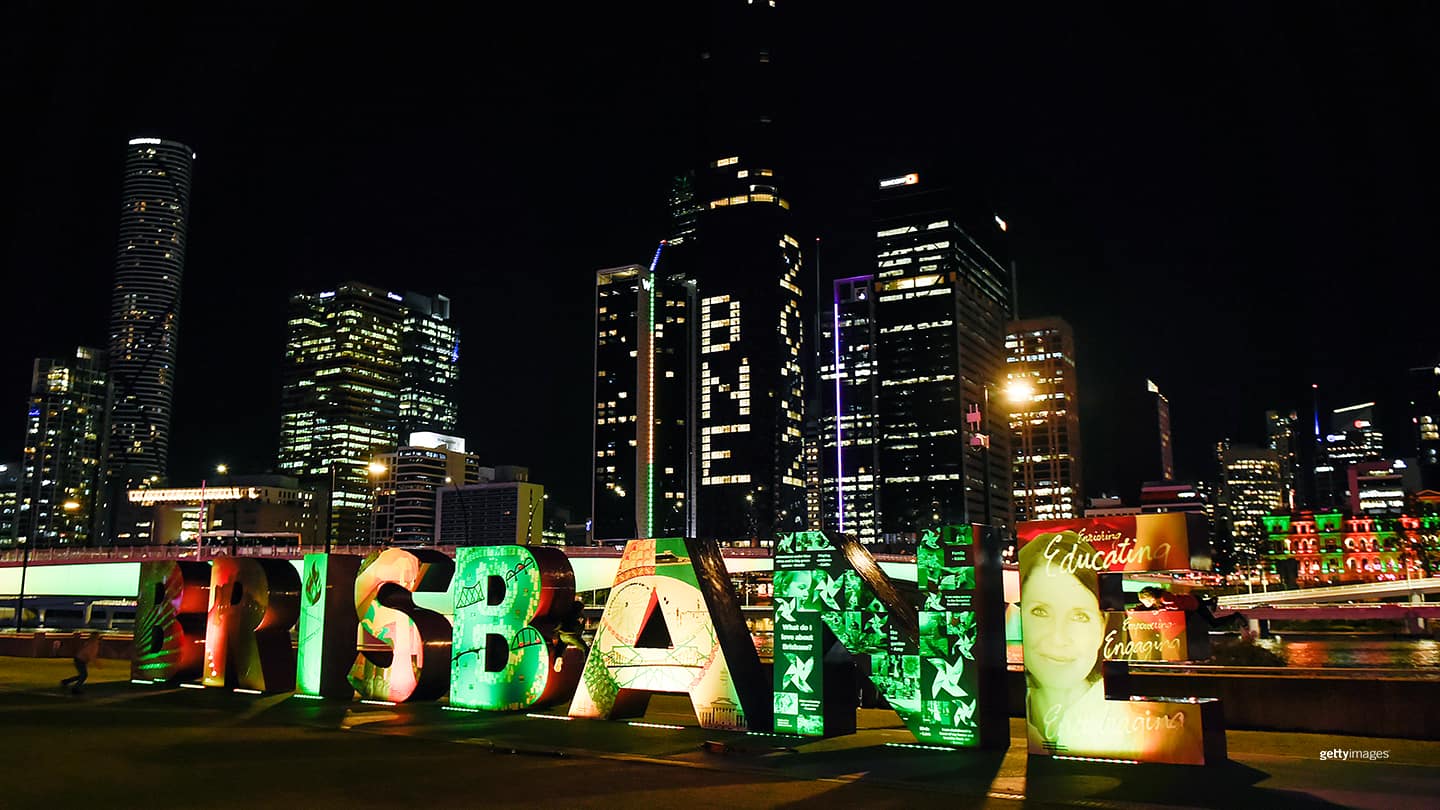 A general view is seen as "BNE 2032" is displayed on a building during the announcement of the host city for the 2032 Olympic Games on July 21, 2021 in Brisbane, Australia.
The Olympic and Paralympic Games are headed back Down Under, this time to Brisbane in 2032.

The capital of the Australian state of Queensland was officially confirmed by the International Olympic Committee Wednesday as the host of the 2032 Games by a vote of 72-5. No other cities bid for the Games. Brisbane becomes the third Australian city to host the Games, following Melbourne in 1956 and Sydney in 2000. The announcement was greeted with a fireworks display in Australia's third-most populous city.

"I am proud of Australia, proud of Queensland and proud of our team that secured this win for our country," said Australian Prime Minister Scott Morrison in a news release. "The Commonwealth Government has supported Brisbane's candidacy for the 2032 Olympic and Paralympic Games right from the very start. We believe in this bid. We know it's a huge opportunity for our nation, just like the Melbourne Games in 1956 and the Sydney Olympics in 2000."

Brisbane, a coastal city of more than 2.5 million people 450 miles north of Sydney, was selected as host under a new flexible process for bid cities. Designed to cut costs and produce bids that are sustainable and encourage long term development, this is expected to be the IOC's model going forward. The Brisbane project will utilize many existing venues, such as its world-famous cricket stadium known as the Gabba, which hosted some soccer matches in the 2000 Sydney Games. But venues across Queensland's Gold Coast, which hosted the 2018 Commonwealth Games, will also be used. Brisbane has hosted several other large athletics competitions in the past including several Rugby League World Cups.

"This is a wonderful opportunity for the fastest growing capital city in Australia," said Brisbane Lord Mayor Adrian Schrinner, "and successful Olympic and Paralympic Games will help our region cater for the growth to come and guarantees Brisbane will get even better."
Todd Kortemeier is a sportswriter, editor and children's book author from Minneapolis. He is a contributor to TeamUSA.org on behalf of
Red Line Editorial, Inc.