Carli Lloyd, Tobin Heath Pace Dominant Win in Send-Off Series Finale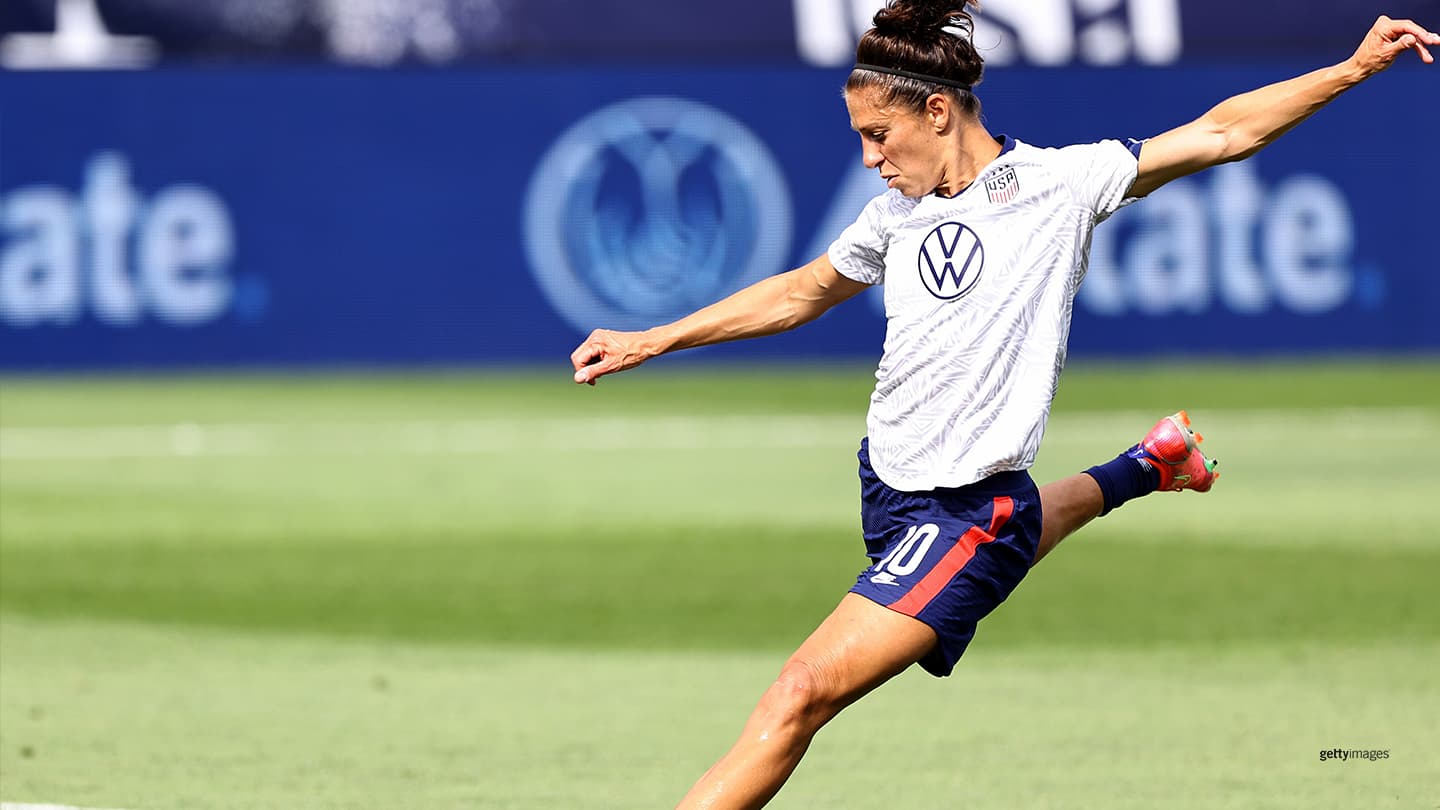 Carli Lloyd celebrates her goal in he first half against Mexico on July 5, 2021 in East Hartford, Conn.
Carli Lloyd will celebrate her 39th birthday on July 16, less than a week before she begins what she hopes is another gold-medal run at the Olympics.


Lloyd appeared dominant as usual in her final tune-up for Tokyo.


She assisted on the first goal of the day and then scored the second as the U.S. Women's National Team cruised to a 4-0 win over Mexico in the final soccer match of the Send-Off Series at Pratt & Whitney Stadium in East Hartford, Connecticut.


Team USA jumped out to a 4-0 lead on Mexico in the first half and was never threatened. The lopsided win came only four days after the U.S. routed Mexico 4-0 in another friendly. Monday's victory extended Team USA's unbeaten streak to 44 matches, the second-longest streak in program history. The record is 51 matches.


Lindsey Horan scored the first goal for the U.S. in the sixth minute when she took a header from Lloyd and fired a right-footed shot into the back of the net.


Lloyd got in on the scoring five minutes later, punching in a diving header from a few feet away to give the Americans a 2-0 lead in the 11th minute. Lloyd will compete in her fourth Olympics, having won gold at the 2008 Beijing Olympics and four years later in London.


The U.S. extended its lead to 3-0 on an own-goal by Mexico's Reyna Reyes in the 37th minute after Tobin Heath and Christen Press each had shots stopped, only to see the ball deflect off a defender and into the net.


Two minutes later, in the 39th minute, Heath took a pass from Samantha Mewis and scored on a left-footed shot to give Team USA a 4-0 heading into halftime.


It was Heath's second goal in the past five days. She made her first appearance for the U.S. on July 1 after being sidelined since December with an ankle injury, and she scored on her first touch in last week's 4-0 win over Mexico.


The U.S. will take part in a training camp in Miyazaki, Japan, to prepare for the Olympics. The team will face Sweden in its Olympic opener on July 21.
Alex Abrams has written about Olympic and Paralympic sports for more than 15 years, including as a reporter for major newspapers in Florida, Arkansas and Oklahoma. He is a freelance contributor to TeamUSA.org on behalf of
Red Line Editorial, Inc.