Mountain Biking World Champ Kate Courtney Announces Engagement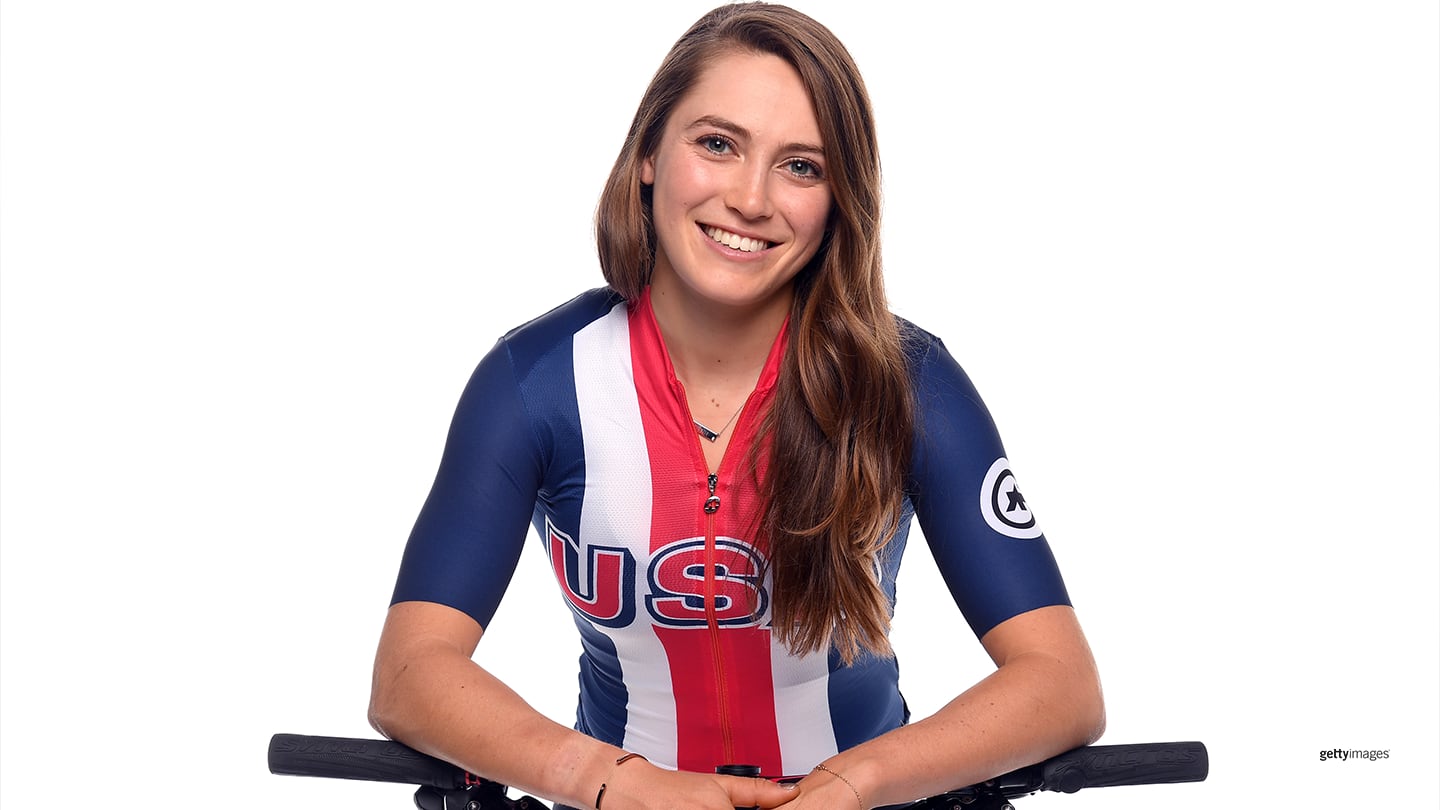 Kate Courtney poses for a portrait during the Team USA Tokyo 2020 Olympics shoot on Nov. 20, 2019 in West Hollywood, Calif.
Kate Courtney lives her life on the mountain bike trail, so no wonder that's also where she got engaged.

The 2018 cross-country world champion announced the happy news Monday morning on Instagram, alongside a photo of her and her now-fiance Will Patterson plus Monte, their vizsla.

"The happiest of happy hour rides," Courtney wrote. "Thank you to our friends and family for making this one of the most special moments in our lives."

Among the well-wishers in the replies were fellow Team USA cyclist Lawson Craddock and 1996 basketball gold medalist Reggie Miller. A scroll through earlier posts of Courtney's show the couple enjoying previous "happy hour rides" as a way to relax on the bike away from the high-stakes nature of training as a world championship cyclist. But the most recent ride is no doubt more memorable than the rest.

Courtney, 25, graduated from Stanford University in her native Northern California in 2017, the same year she won her first USA Cycling national championship in cross country pro. She repeated as national champ in 2018, and also won her historic gold medal at the world championships. Her win in women's cross-country was the first for an American at the world championships since Alison Dunlap in 2001.

Courtney made more history in 2019 by becoming the first woman in 17 years — again since Dunlap — to win a world cup overall title, winning in a dramatic final race that saw her leapfrog Switzerland's Jolanda Neff for first place. A U.S. woman has never won an Olympic gold or silver medal in cross-country, the lone mountain biking discipline on the Olympic program.
Todd Kortemeier is a sportswriter, editor and children's book author from Minneapolis. He is a contributor to TeamUSA.org on behalf of
Red Line Editorial, Inc.