Karate Comes Home In Olympic Debut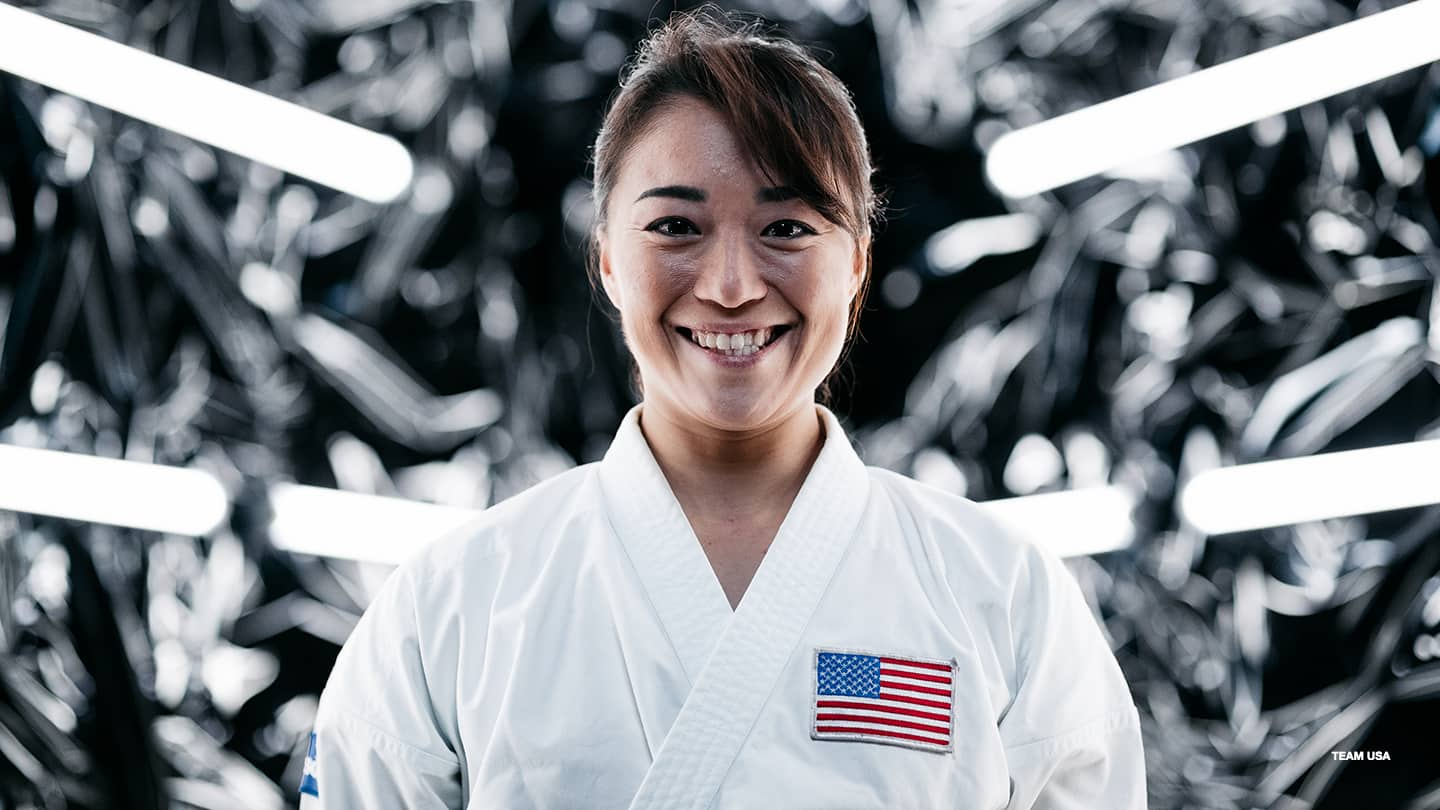 Sakura Kokumai poses at the Team USA Tokyo 2020 Olympic shoot on November 23, 2019 in West Hollywood, California.
Milk has fueled athletes for centuries, delivering a powerful combination of natural nutrients that aid muscle repair, rehydration and replenishment, while also helping to build strong bones and support immune health. Learn more about Team USA athletes on their Olympic journey with this
Sports Sneak Peek, presented by Got Milk.
It is fitting that karate will make its Olympic debut in the country where it developed centuries ago.

But for karatekas and fans alike who have waited so long to see their sport on the Olympic stage, karate could vanish from the program for good following Tokyo. Like softball and baseball, karate was approved for 2020 only and will not be a part of the 2024 Paris program. Karate could return for the 2028 Los Angeles Games, a program which has yet to be confirmed.

So, if karate is to be one-and-done, expect the athletes to give it their all.


Karate traces its origin to the 1400s or earlier on the Japanese island of Okinawa. Karate was developed to be a form of unarmed combat, and the written symbol for karate in Japanese means "empty hand." While the sport evolved over the centuries it didn't see widespread international participation until after World War II. It caught on with U.S. soldiers stationed overseas such as Robert Trias, who opened the first U.S. karate dojo shortly after the war.


It took a couple more decades before the first world championships, which were held in Tokyo in 1970. The hosts took gold medals in both events and never looked back. Japan tops the all-time medal table with 198 ahead of France and Spain. Team USA sits 10th with 35 total medals. At the most recent worlds in 2018, Japan finished with the most medals over a surprising Iran in second place. Today the world championships consist of men's and women's events in two disciplines for a total of 16 events.
One Sport, Two
Disciplines
There are two disciplines within the sport of karate that will be on display in Tokyo: kata and kumite. Kata is also known as "forms" and places an emphasis on the mastery of movements rather than using said movements to defeat an opponent. Kata practitioners are judged by a panel on how well they've executed their routine. Kata competition consists of a single class.
Kumite is commonly known as "fighting" and is more like the common public perception of karate. There are three weight classes in both the men's and women's competitions. Matches last for three minutes in which competitors aim to amass either eight points more than their opponent at any time or simply more points at the conclusion of the bout. Points are awarded for attacks that have good form, control and power in their execution. In the event of a tie, the match goes to the athlete who scored the first point.
Team USA will send four karateka to Tokyo, two in kata and two in kumite. Kata athlete Sakura Kokumai became the first U.S. karateka to qualify back in March 2020 as the top-ranked kata athlete from Team USA. The 28-year-old has been practicing karate since the age of 7 and became a full-time kata practitioner at the age of 16. She is a seven-time national champion, six-time Pan American champion and gold medalist at the 2019 Pan American Games. She currently ranks as the No. 7 female kata in the world.
Ariel Torres will represent Team USA in male kata. Torres had to win his way to Tokyo, taking the top spot at a qualification tournament in June. A two-time national champion, Torres is a four-time member of the national team and in 2019 won the silver medal at the Pan American Games. Earlier in 2021 he won his first Karate 1-Premier League medal with a bronze in Istanbul. He ranks 10th among male katas.
Brian Irr became the third member of the U.S. team and its first in the kumite discipline when he was selected to the team via continental representation in June. Irr finished well enough in his 75+ kg. weight class at the qualification tournament to earn his spot from the region. Irr won a bronze medal at the 2015 Pan American Games and a gold in 2019. He currently ranks 14th in the world in the 84+ kg. weight class.
The fourth member of the U.S. Olympic team is Tom Scott, who was able to nab a vacant spot in the -75 kg. weight class. Scott is one of the most decorated U.S. karetakas, owning two gold medals from the 2015 and 2019 Pan American Games and a silver from 2011. He is a 15-time national champion and six-time Pan American champion. Scott ranks No. 6 in the world in his weight class.
Todd Kortemeier is a sportswriter, editor and children's book author from Minneapolis. He is a contributor to TeamUSA.org on behalf of
Red Line Editorial, Inc.