U.S. Finalizes Olympic Fencing Team Lineups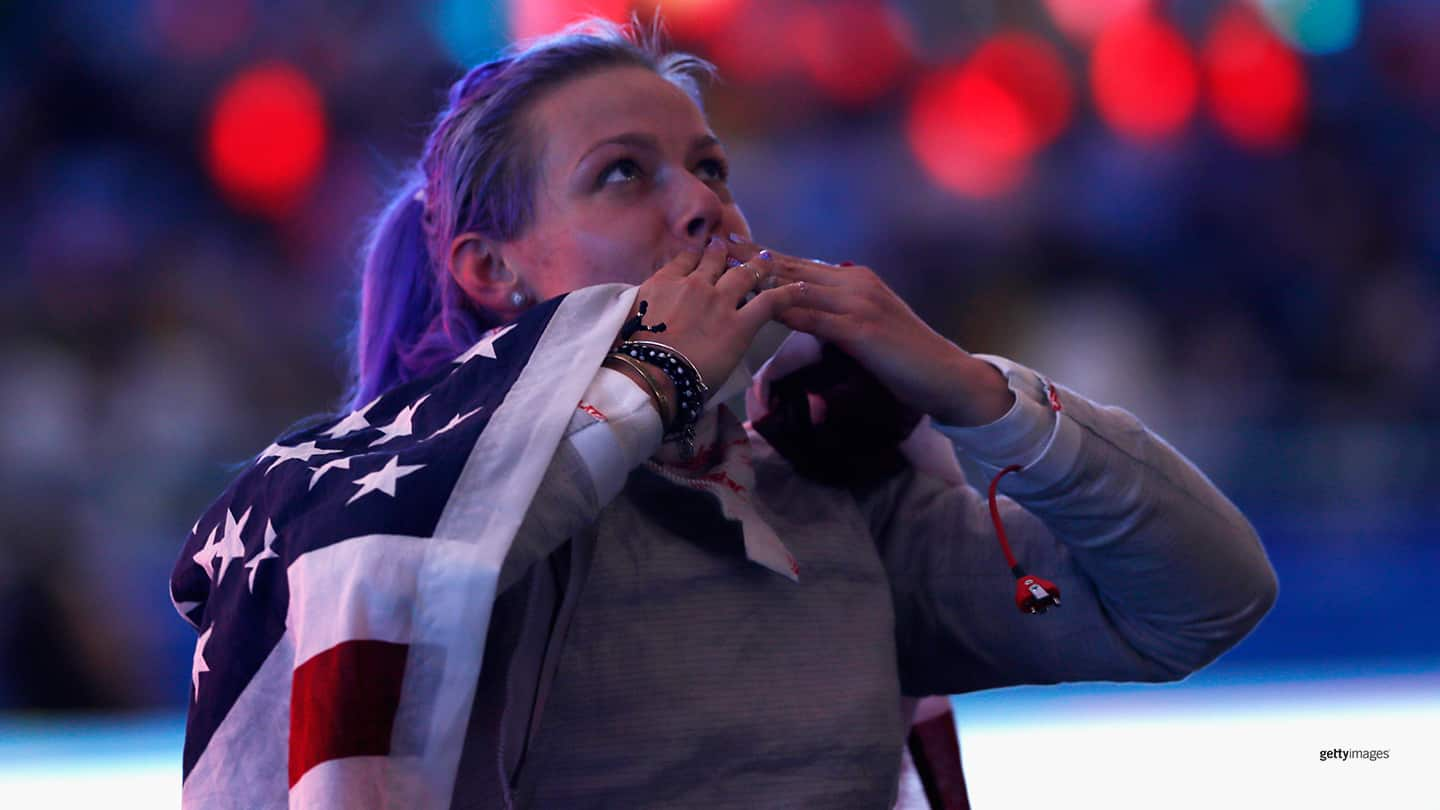 Dagmara Wozniak celebrates at the Olympic Games Rio 2016 on Aug. 13, 2016 in Rio de Janeiro, Brazil.
The U.S. fencing team had one of its best Olympic showings in Rio five years ago. Team USA brought home four medals, including bronze in men's foil and women's saber and individual medals in men's foil and men's saber.

Now we know which fencers will travel to Tokyo this summer, looking to improve on that finish. The final open spots in men's saber, women's saber and men's epee were filled this weekend at the North American Cup event in Richmond, Virginia.

Dagmara Wozniak will make her third trip to the Olympics, joining Eliza Stone and Mariel Zagunis on the women's saber team. In addition, Francesca Russo was officially named the replacement athlete. She's a five-time junior world team member who'll make her senior team debut in Tokyo.

Wozniak was a member of the bronze medal-winning squad in 2016, finished 24th individually in 2016 and eighth individually in London in 2012. She was also the replacement athlete in 2008.

Alen Hadzic, who fenced at Columbia University and was the 2012 NCAA national runner-up, will join the men's epee team as the replacement athlete. Khalil Thompson, a Penn State fencer and former junior national champion from Teaneck, New Jersey, who helped the U.S. win gold at the Pan American Games in 2019, was named the replacement athlete for the men's saber team.

Women's saber — Dagmara Wozniak, Eliza Stone, Mariel Zagunis, Francesca Russo (replacement)

Men's saber — Eli Dershwitz, Daryl Homer, Andrew Mackiewicz, Khalil Thompson (replacement)

Women's epee — Courtney Hurley, Kelley Hurley, Katherine Holmes, Anna van Brumen (replacement)

Men's epee — Jake Hoyle, Curtis McDowald, Yeisser Ramirez, Alen Hadzic (replacement)

Women's foil — Lee Kiefer, Jackie Dubrovich, Nicole Ross, Sabrina Massialas (replacement)

Men's foil — Gerek Meinhardt, Alexander Massialas, Nick Itkin, Race Imboden (replacement)
Karen Price is a reporter from Pittsburgh who has covered Olympic and Paralympic sports for various publications. She is a freelance contributor to TeamUSA.org on behalf of
Red Line Editorial, Inc.