The Team USA Guide To Para Swimming At The Tokyo Games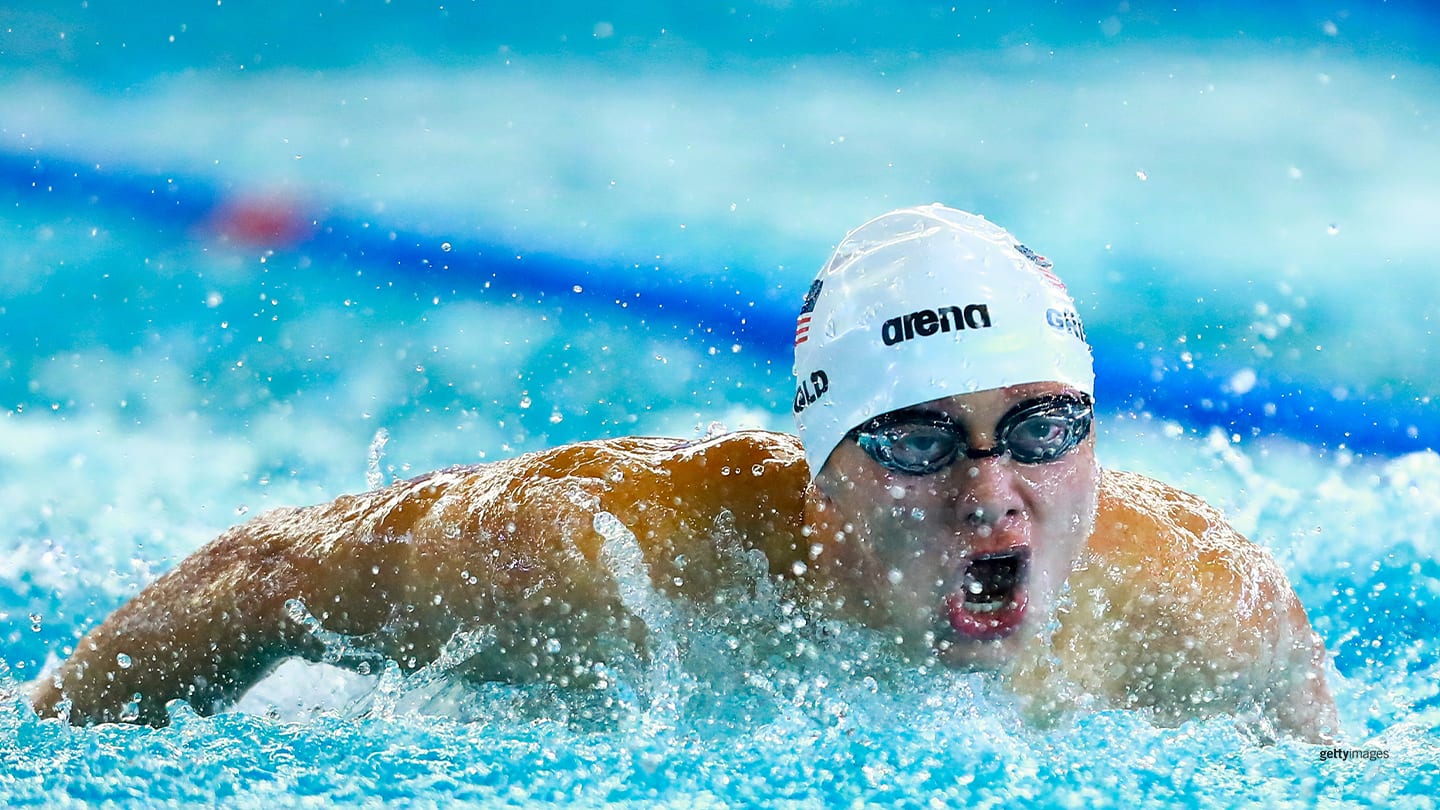 Robert Griswold competes in the men's 100-meter butterfly S8 at the Para Swimming World Championship Mexico City 2017 on Nov. 6, 2017 in Mexico City, Mexico.
Mallory Weggemann will always remember the pool on the University of Minnesota campus not only as the place where she swam her first lap as a Para swimmer but also where she earned a spot on her third U.S. Paralympic Team.

Others, such as Zachary Shattuck, Lawrence Sapp, Gia Pergolini and Morgan Stickney, will remember it as the place where they earned their first Paralympic team nominations.

The U.S. Paralympic Team Trials brought the country's best Paralympic veterans and hopefuls to the Jean K. Freeman Aquatic Center in June. Next stop: Tokyo.

There were memorable performances aplenty, beginning with teenager Pergolini knocking down a world record in the preliminaries of the S13 100-meter backstroke on day one. She bettered it later that night in the final.

From there, U.S. records came tumbling down.

Robert Griswold, Shattuck, Sapp, Anastasia Pagonis, David Abrahams and Jamal Hill were among a number of swimmers who took down previous fastest marks by Americans, and are among the 10 men and 24 women named to the 2020 Paralympic team.

The U.S. finished fourth in medal count the last time out, collecting 14 gold, 14 silver and nine bronze medals in Rio. China, Ukraine and Great Britain all finished ahead.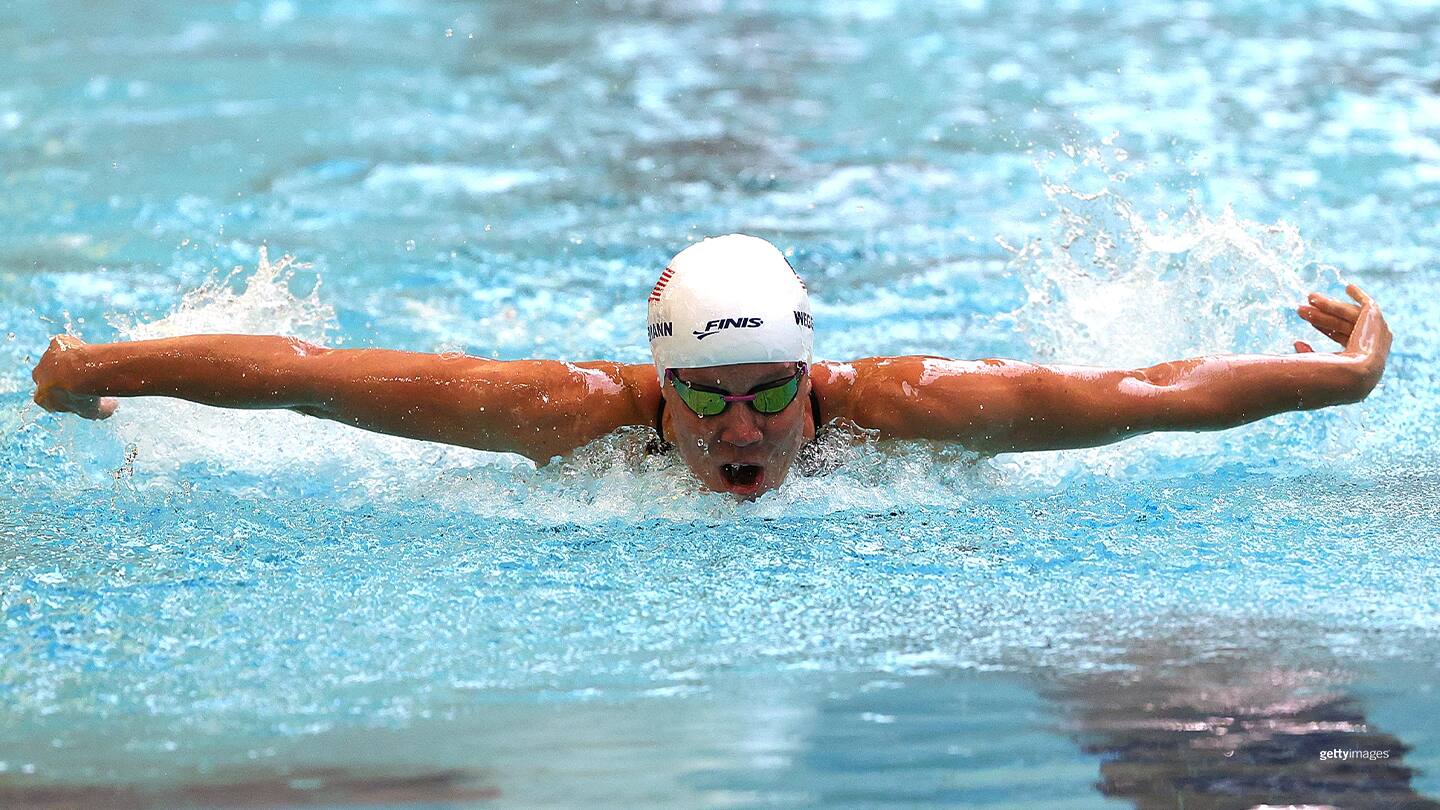 Mallory Weggemann competes in the 200-meter individual medley at the 2021 U.S. Paralympic Swimming Trials on June 19, 2021 in Minneapolis, Minnesota.
Here's a look at some of the big storylines to watch for:
Some U.S. swimmers are looking not only for gold but also world records. In Weggemann's case, she's hoping to take down her own long-standing world marks while competing in her third Paralympic Games. At 32 she was just off her world record times in both the 50-meter butterfly and 200-meter individual medley at the trials. She also swam a personal best and set the fastest time in the world so far this year in the 100-meter backstroke. McKenzie Coan, who's also going to her third Games, swam a faster time in the 400-meter freestyle at the trials than she did in swimming the gold medal five years ago in Rio and has her sights on the world record that's long eluded her in the event.
Rudy Garcia-Tolson is back for his fifth Paralympic Games, and it wouldn't have happened were it not for the postponement. While the one-year delay worked against some athletes, it was just what Garcia-Tolson, who had retired in 2017, needed to get his competitive fire back. A multi-sport athlete, Garcia-Tolson has competed in both track and field and swimming at the Games, and has won all five of his medals in swimming (silver in the 200-meter individual medley in 2012 and 2016, gold in the 200-meter individual medley in 2004 and 2008 and bronze in the 100-meter breaststroke in 2008). At 32, he's hoping to add to that total.
One thing the U.S. is certainly not short on is the potential to have breakout stars. Pergolini, 17, is one of them. There's also Pagonis, another 17-year-old visually-impaired athlete who competes in a different class than Pergolini and set a world record plus a handful of U.S. records at the trials. Sapp, who competes in the S14 class, set U.S. records in the 100-meter butterfly and 200-meter individual medley at the trials and could be another big rookie performer.
The U.S. men will have to pick up the slack with some of the biggest names from 2016 no longer with the team. Two-time Paralympian Brad Snyder was one of only two U.S. men to capture gold in Rio, winning titles in the 50-meter freestyle, the 100-meter freestyle and the 400-meter freestyle. He switched over to paratriathlon and will be competing in that sport for the first time in Tokyo. Three-time Paralympian Roy Perkins was the other, winning the 50-meter butterfly, but he no longer competes. Who will be next to pick up the mantle? Evan Austin is competing in his third Games and looking for his first medal; he's currently ranked No. 2 in the world in the S7 50-meter butterfly and No. 3 in the 400-meter freestyle and 200-meter individual medley. Griswold is No .1 in the S8 100-meter backstroke, Abrahams is first in the SB13 100-meter breaststroke and Matthew Torres is No. 1 in the S8 400-meter freestyle.
Coan, meanwhile, comes in looking to defend not one, not two, but three Paralympic gold medals. She won the S7 50-meter, 100-meter and 400-meter freestyle events in Rio, and is also the reigning world champion in the 100 and 400 having won gold in London in 2019. You know she'll have a target on her back. Elizabeth Marks will defend her Olympic title in the SB7 100-meter breaststroke, and Jessica Long won gold in the SM8 200-meter individual medley. Leanne Smith comes in as the reigning world champion in the SB3 50-meter breaststroke, S3 100-meter freestyle and SM4 150-meter individual medley.
Speaking of Long, she comes in as the most recognizable face of the team with her television commercial for Toyota debuting during the Super Bowl and receiving widespread play during the Olympic Games. She's back for her fifth Games and looking to add to the 13 gold, six silver and four bronze medals she's been collecting since making her debut in 2004.
Karen Price is a reporter from Pittsburgh who has covered Olympic and Paralympic sports for various publications. She is a freelance contributor to TeamUSA.org on behalf of
Red Line Editorial, Inc.